Missing trailer: With Tabu, Manoj Bajpayee, Anil Kapoor, this suspense thriller boasts of powerhouse performers
Missing revolves around the kidnapping case of Tabu and Manoj Bajpayee's daughter carried out by Annu Kapoor who plays the circumspect cop.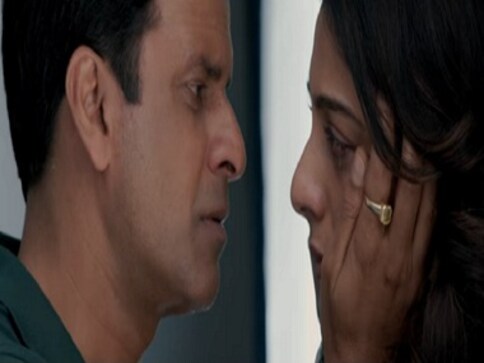 The trailer of Mukul Abhyankar's suspense thriller Missing treads a familiar path. It involves a cop (Annu Kapoor) investigating a kidnapping case by shooting all the tough questions at the parents (Tabu and Manoj Bajpayee).
Their daughter Titli gets kidnapped when her parents are busy making out in another room. But does love actually dominate their equation? Kapoor's character does not think so. He considers everyone a suspect, including the mother, the father and the third wheel who may very well be the brains behind the kidnapping.
The idea of the abduction of a toddler is heart-wrenching. To sauce it up with an extra-marital affair of her father (as the closing moments of the trailer hints at) comes as an unpleasant development. But to jump to a conclusion before the film actually unfolds before us would be an injustice to the writer and the director.
Given that it boasts of an ensemble of seasoned actors like Kapoor, Tabu and Bajpayee, one can hope they populate the film because of the script's potential and not just to tide the film through.
Missing is co-produced by Abundantia and Neeraj Pandey in association with Sri Adhikari Brothers, Anand Pandit Motion Pictures & Manoj Bajpayee Productions. It is slated to release on 6 April, along with Abhinay Deo's black comedy Blackmail.