Manav Kaul on Tumhaari Sulu, moving out of Kashmir and being recognised after Kai Po Che
In a conversation with Firstpost, Manav Kaul talks about why he will never do a film just for the money, and how travel is his first love
Watching Manav Kaul singing and dancing in the upcoming film Tumhari Sulu could be described as a moment of epiphany; blame it on his villainous avatar in Kai Po Che, Jai Gangaajal and Wazir. But that's precisely the thing that defines actors — venturing into territories where no one has gone before. So how did he land a role which is such contrast to what he has done before? "I got this role solely because of an audition. When I met Suresh [the director] for the first time, he seemed khadoos to me. He'd seen my plays and had this impression that I am the intellectual kind. When I gave my audition he was really impressed, and then he immediately offered to narrate the story. Because I'm a reader, I requested him for the script. After I read it, I was simply blown away."
Manav has been part of the film industry for close to two decades, but it was only after Kai Po Che that his true potential was noticed. Who is to blame – the industry or Manav himself? "No one is to be blamed. It was a conscious choice I had made in 2002 to leave acting completely and concentrate only on writing and directing plays. The inevitable exhaustion caught up to me in 2013, and luckily, I managed to land a role in Kai Po Che. It was also a phase when I realised that the industry has changed for the better," he opines. Now we can reflect on how director Abhishek Kapoor had rejected Manav initially because of his happy, smiling face, but subsequent auditions turned the tides in his favour.
This conversation with Manav also reveals a different facet of his life – more aptly, the stuff that biopics are made of. "My childhood was spent in Hoshangabad after my family shifted from Kashmir. I had begun doing a thousand things just to earn money. I started a library, used to sell kanche and biscuits and had even started a dance class where I used to teach barbers to dance for a fee of Rs 50 per month." Manav was the only one skilled in the art of break dance, and this skill often took him to nearby villages where he would showcase his talent as part of various orchestra parties. Those were also days when he used to dive deep into the Narmada to fish out coins. This habit was later noticed by an acquaintance, and his swimming skills eventually allowed him to participate in competitions at the national level. After he was adopted and trained by the Sports Authority of India, the then upcoming actor managed to stand third at the all-India University level. But it was only a play that he watched at Bharat Bhawan in Bhopal that really gave him focus in life.
Manav's family had to leave Baramulla, Kashmir and were forced to make Hoshangabad their new home after his father's office was blown apart in a terror attack. Does he feel the pain of being uprooted? "I was very young when my family shifted to Madhya Pradesh, but I could often see the pain in my father's eyes. It also made me realise the agony of a displaced family. I visited my house during the shoot of Wazir. It was in ruins and in a dilapidated state because of earthquake," he says. An image he took of the house during his visit would later feature on the cover of his collection of short stories.
It seems out of place when Manav is part of mediocre films like A Scandall. The sleazy thriller, which hit theatres last year, defies every characteristic that defines his usual choice of films. So did he sign it solely for the money? "No, it was not done for money. It was a film that was shot before Kai Po Che. My friend and senior from the National School of Drama had directed the film. He had started the film, which was entirely experimental, but could not finish it. Eventually with the help of a few friends, we helped him complete the film. I did not charge any money for that film, but the final outcome was completely different," he says.
He is also obsessed about travel and says that his acting assignments are only a way to pursue travel, which he considers his first love. For his last trip, he backpacked in Spain, and he also visited Prague only to see the birthplace of Kafka. "I went to Prague only because of my love for the writer Nirmal Varma, because he spent seven years in erstwhile Czechoslovakia translating Czech literature. When I reached there, I realised that I know this place because of the literature I have read in the past. The rest of my stay was spent looking for Kafka. Greece may be my next destination."
Manav's next film falls in the horror genre. He will be seen paired with Radhika Apte, and the film is aptly titled Ghoul. Absolutely obsessed with Javier Bardem's performances, Manav believes he has never run after money and never will. "I will never do a film for money as it never excites me. Whatever I am getting is sufficient for me. Actors genuinely get a lot of money. After a point, I fail to understand what to do with my remuneration. My life is very simple, and my needs are very simple," signs off Manav.
Find latest and upcoming tech gadgets online on Tech2 Gadgets. Get technology news, gadgets reviews & ratings. Popular gadgets including laptop, tablet and mobile specifications, features, prices, comparison.
Lifestyle
Stranger Things star Millie Bobby Brown features in and as Enola Holmes in the Netflix film — an adaptation of Nancy Springer's The Case of the Missing Marquess — along with Henry Cavill as Sherlock Holmes, Sam Claflin as Mycroft Holmes and Helena Bonham Carter as Eudoria Holmes.
Entertainment
Barun Sobti's role as a grubby and lively investigator in Eros Now's Halahal marks a departure from his popular frame as a broody romantic or the troubled CBI agent in Voot Select's Asur.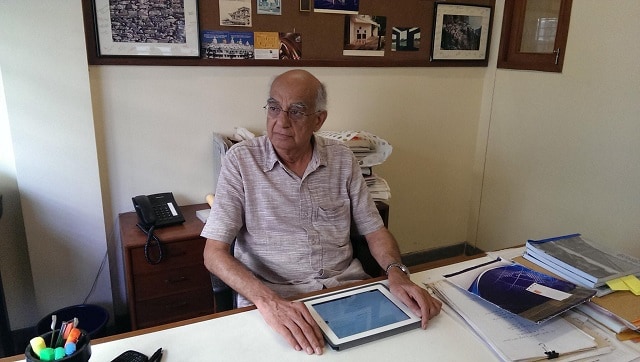 Lifestyle
Kamu Iyer's observations present us with an alternative genealogy to understand Mumbai as it is today, writes Mustansir Dalvi.