Kriti Sanon may be seen as Parvatibai, wife of Maratha army leader Sadashivrao Bhao, in Panipat
Kriti Sanon is also expected to have some action and sword-fighting scenes in the period war drama which also stars Arjun Kapoor and Sanjay Dutt.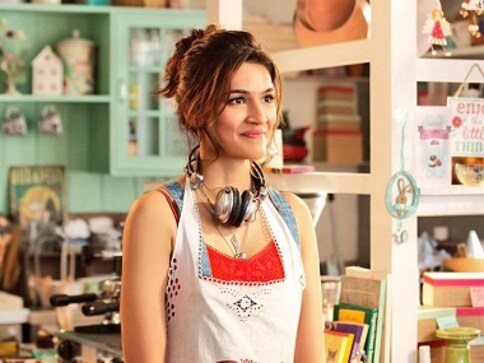 Ashutosh Gowariker's next project, the ambitious period adventure titled Panipat, will reportedly see Kriti Sanon playing the role of Parvatibai, the wife of Maratha army leader Sadashivrao Bhao who faced the Afghans, led by Ahmad Shah Durrani, in the Third Battle of Panipat, as reported by DNA.
Recently, the director known for films like Lagaan and Jodha Akbar, reveled his star cast with the launch of the poster. Arjun Kapoor will star as Sadashivrao Bhau and Sanjay Dutt as the antagonist in the role of Ahmad Shah Durrani.
Kriti may essay the role of Parvatibai who was pillar of strength for the Maratha king in his North Indian battles.  The same report states that Kriti will essay the role of Sadashivrao's second wife Parvatibai. When the Marathas went up North under Sadashivrao's leadership, Parvatibai was the one who escorted her husband and even got the other women in the Maratha camp to do pilgrimage at Mathura and Vrindavan. Parvatibai was also present when the final battle was fought.
Kriti is also expected to have some action and sword-fighting scenes in the period war drama. Apart from Panipat, the actress is also expected to be the lead in Ek Villain 2  and is on board a Phantom project titled Womaniya. She will also be seen with Diljit Donsajh in Arjun Patiala.
Panipat is scheduled to release on 6 December, 2019.
Entertainment
Deepika Padukone's energetic performance in the music video of "Besharam Rang" has added to the song's popularity. Her lively dance moves and outfits have become an instant hit, making her a favorite among Holi revelers.
Entertainment
Guru Randhawa says, "I am thrilled to be releasing a lyrical animated video for 'Mountain Peak.' The song has heartfelt lyrics with catchy beats, so I can't wait to see how the audience reacts."
Entertainment
Tulsi Kumar mentioned that all the songs in this series are dedicated to her loving fans and is a treat to them for all the undying appreciation and support that they have shown her throughout her career.