Kedarnath: KriArj Entertainment executive alleges Abhishek Kapoor made unreasonable demands during shoot
Abhishek Kapoor allegedly wasted a lot of resources employed by KriArj Entertainment during his Kedarnath schedule.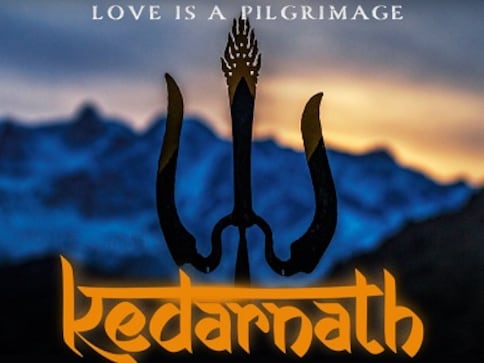 Abhishek Kapoor's upcoming romance Kedarnath has entered rough waters as the filmmaker has reportedly broken ties with KriArj Entertainment and is looking for a new studio to fund the massive project.
DNA reports that irregular payments from KriArj and alleged unreasonable demands by director Abhishek Kapoor have been cited as the main reasons for the fallout.
Girish Johar from KriArj says to DNA, "Every story has two sides. Please listen to our side. Abhishek wasn't able to keep his end of the bargain on most counts. It was he who breached the agreement first. He was to finish a major chunk of the film at Kedarnath in October 2017. However, when the unit returned, we realised that this commitment was not fully met. There was a lot of wastage."
Abhishek reportedly asked for Rs 40 crores from KriArj for the satellite, digital and music rights. Johar further says to DNA, "We were game to giving in to reasonable demands as far as the production goes. However, we are not keen on throwing our money into a well. However, if Abhishek has decided to move on, we would like to state on record that we are not at fault. You must know the why and why-not of a situation before coming to any conclusion.''
Deccan Chronicle reports that Prernaa Arora reportedly did not take the fact in good spirit that Abhishek insisted Kedarnath's release on December 21 as it was the same day when Shah Rukh Khan's Zero will be hitting big screens. Prernaa, who is negotiating with SRK for an upcoming project, had strictly resisted the idea of the box office clash.
Find latest and upcoming tech gadgets online on Tech2 Gadgets. Get technology news, gadgets reviews & ratings. Popular gadgets including laptop, tablet and mobile specifications, features, prices, comparison.
Entertainment
Season 2 ends with what we have come to expect when a game of thrones is afoot – some will die, some will live, and the show will go on.
Entertainment
There is nothing fresh, never mind radical, in Ben Wheatley's retelling.
News & Analysis
Quibi investors suspect the reason behind the app not taking off could be the coronavirus pandemic, which made its appeal of being able to serve short videos on the go redundant as people were stuck at home.