Karan Johar, Zoya Akhtar, Anurag Kashyap, Dibakar Banerjee to reunite for second Bombay Talkies anthology
Karan Johar, Zoya Akhtar, Anurag Kashyap and Dibakar Banerjee's films will be about love and lust.
Four years after Ashi Dua's debut production Bombay Talkies, which was made to commemorate 100 years of Indian cinema, was released, she has confirmed that there will be a second anthology of films similar to it.
Dua has revealed that the title will not be Bombay Talkies 2, and that Love and Lust was the tentative name for the film. This is also the theme of the upcoming project. She also said that none of the films in this anthology are sequels of the ones in the first installment.
The second anthology is expected to hit screens at the end of 2017 or the beginning of 2018. Bombay Talkies released in 2013, and it was screened at the Cannes Film Festival two weeks later. In this anthology were featured films directed by the same quartet.
"I went back to all the four directors but I was ready to asked other filmmakers had any one from the original line-up had turned me down. But they immediately agreed and I couldn't be happier," said Dua to Mumbai Mirror. In January, she and co-producer Ronnie Screwvala sat down with each of the directors to finalise the theme of each film, following which the directors soon wrote their films. Akhtar and Banerjee have already shot their 30-minute long projects over six to eight days. Karan Johar's film will begin shooting in September or October, and he is currently scripting it.
Zoya Akhtar's film wrapped up its shoot on 11 March, and it stars Bhumi Pednekar and Neil Bhoopalam, who star alongside Rasika Duggal, who plays a domestic help. Dibakar Banerjee's film will feature Manisha Koirala in a never-seen-before look and character. Talking about how she cannot pick a favourite from among these films, Dua said that the film must be enjoyed as a whole, like Paris Je T'aime or I Love New York.
Like the last time, the directors have been given evenly distributed shoe-string budgets to work with. Dua says that Johar and Akhtar are used to working on big-budget films, but were understanding of the limitations of making a film for an anthology. She says that they agreed to work on the second installment because they found the first professionally and personally gratifying. Despite the relatively smaller budgets, the films will be marketed well, she added.
The first to agree to take up the project was Anurag Kashyap; this is not surprising since Dua worked with him on Dev.D, and Kashyap was convinced then itself that she would make a good producer. It was at this time that the idea for an anthology came to her, she said, and she asked Kashyap if he would like to be part of it. His film is still at the writing stage and the casting is yet to be done.
Find latest and upcoming tech gadgets online on Tech2 Gadgets. Get technology news, gadgets reviews & ratings. Popular gadgets including laptop, tablet and mobile specifications, features, prices, comparison.
Entertainment
Karan Johar congratulated Varun Dhawan on Instagram and wrote he is filled with 'a multitude of emotions and memories.'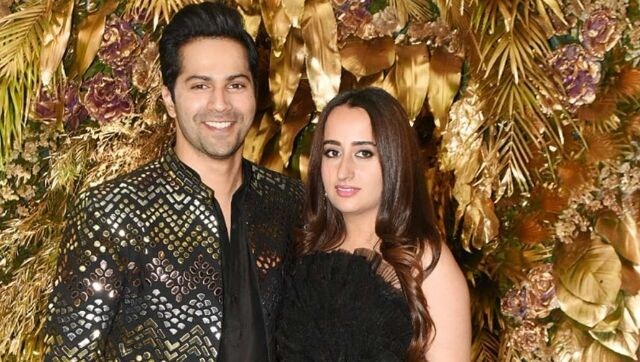 Entertainment
As per several media outlets, Varun Dhawan has reached Alibaug along with his family members for the sangeet ceremony.
Entertainment
AK vs AK was always intended as primarily a thriller. I don't think we were on a high horse about showing a mirror to anyone," says Avinash Sampath.