Kaabil first Indian film to release in Pakistani theatres after self-imposed ban was lifted?
Akshay Kumar's Jolly LLB 2, Shah Rukh Khan's Raees and Anushka Sharma-Ranbir Kapoor-Aishwarya Rai starrer Ae Dil Hai Mushkil to follow suit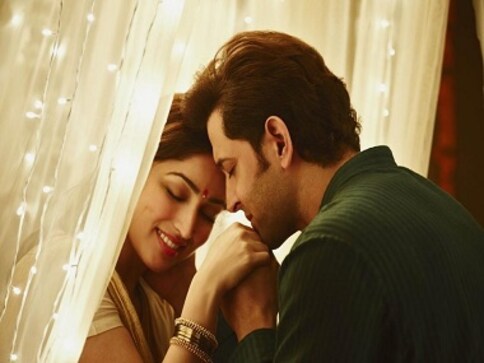 Producer Rakesh Roshan has confirmed that Kaabil, starring his son Hrithik, will be the first Indian film to release in Pakistan after theatre owners and exhibitors lifted a self-imposed ban on screening movies from across the border. At the same time, the Ministry of Information announced that the Pakistani government had decided to continue the existing policy to display all international films, including Indian films, in cinemas there.
Rakesh Roshan was quoted by entertainment portal BollywoodLife as saying, "Yes, Kaabil is releasing in Pakistan... I have just got a call from my distributor Satish Anand that the breakthrough has been (made) by Kaabil... it's the first film to release (there, after the ban)." Roshan senior said Kaabil would release in Pakistan by this Friday.
While Kaabil's got a head-start on screenings in Pakistani theatres, at least three other films are expected to follow suit in the near future. Among these are Akshay Kumar's Jolly LLB 2, Shah Rukh Khan's Raees and the Anushka Sharma-Ranbir Kapoor-Aishwarya Rai starrer Ae Dil Hai Mushkil. Both Raees and ADHM feature appearances by Pakistani actors in the form of Mahira Khan and Fawad Khan, respectively.
Depending on how well ADHM (which released in India in late October 2016) performs, a call will be taken on screening Dangal as well, reports in Pakistani media said.
A report in The Express Tribune stated that the Federal Minister of Information, National Heritage and Archives had cleared the Karan Johar film for screening, and was with the Censor Board. A Friday, 3 February release date is now anticipated for ADHM.
Jolly LLB 2 will be in Pakistani theatres by February 10, which is the date for its worldwide release. At the moment, a release date for Raees has not yet been reported.
Theatres in Pakistan had stopped screening Indian films after the Indian Motion Pictures Producers Association (IMPPA) announced a boycott of all Pakistani artistes working here, int he wake of the September 2016 Uri attack.
also read
World
The Counterterrorism Department of Pakistan made several requests to the Federal Investigative Agency for the closure of the accounts in question. They also provided the details of these accounts, along with screenshots of illegal activities
World
Cash-strapped Pakistan's economy has been in a free fall mode for the last many years, bringing untold pressure on the poor masses in the form of unchecked inflation, making it almost impossible for a vast number of people to make ends meet.
World
In summer, the nomads move goat herds from the plains of Punjab to the high grasslands in the Kashmir valley, and then onwards to the adjoining Gilgit Baltistan through the Shounter Pass