Judwaa 2: Varun Dhawan's twice as nice in reboot of Salman Khan's 90s comic caper
Varun Dhawan stars as twins-separated-at-birth in Judwaa 2, a reprise of the Salman Khan hit from the '90s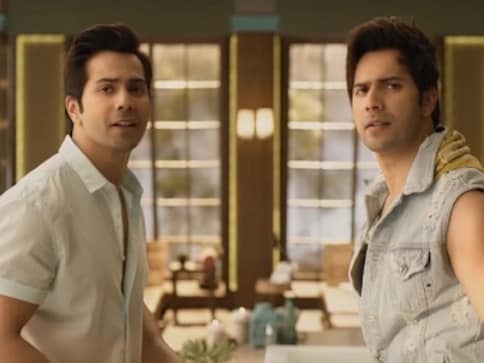 What happens when you get two Varun Dhawans, Jacqueline Fernandez and Taapsee Pannu? No, this is not the beginning of a joke, but the lead cast of David Dhawan's Judwaa 2, a reboot of his 1997 original film with Salman Khan.
Judwaa 2 begins with a predictable introduction: A couple is expecting their child; the mother goes into labour even as the father is on his way from the airport. When she finally gives birth to twins, the doctor tells the couple the babies were conjoined and the hospital had to separate them. A one in a million case — so the doctors say. With this, we're expecting the drama to begin.
Unfortunately, a rogue the father meets at the airport follows him back to the hospital and in a tussle, ends up stealing one of the babies. Cue plot point. The reason we can be so blasé about it is because the structure is pretty much the same as the original film.
There's only one question on everyone's mind. Where is Varun Dhawan?
Needless to say, this reboot is peppered with much from Salman's Judwaa, right down to the background score. But the most noteworthy difference is in Varun Dhawan's entry. We learn that one twin goes with the couple to London, while another gets left behind in Mumbai as an orphan. Obviously, one is rowdy (tight jeans and all) and the other is a sweet, piano-playing simpleton.
We are first introduced to Prem, the simpleton: he gets bullied in college for being too meek (Varun brings out this mix of sympathy for and comedy in his character really well). It is Taapsee who helps him answer back to the bullies, and they form a connection. Raja, from Mumbai, is yet to be introduced to us.
As a Bollywood-ish juxtaposition of sorts, Raja is as sassy, strong and popular as Prem is weak and bullied. A brother thing, we're told. Varun as Raja is taking my attention away from the tacky justifications, especially his Govinda-esque dancing in 'Chalo Ganpati Bappa Morya'. Not only is he making me want to dance in this almost packed theatre, but you end up feeling super nostalgic for the '90s. And it's only been 15 minutes.
Rajpal Yadav plays Shakti Kapoor's character Nandu in the film, while Vivian Bathena plays the antagonist Alex (Mukesh Rishi in the original).
At this point I must admit, Salman and Shakti Kapoor were much better suited (as a comic pair) than Rajpal Yadav and Varun, but Varun needs nobody. He has two of himself!
The one glaring thing about the film is its forced comedy. While Varun is naturally funny, the actors around him try too hard, but often miss the point.
Well, just as we were complaining, in comes Johnny Lever, stealing all the comedy limelight. He plays Pappu Passport, who helps Raja and Nandu leave Mumbai after a fight with Alex, the thug. Since he's called Pappu Passport, look out for a killer joke involving the Aadhar card (we warned you).
On the flight to London, Raja meets Alishka (Jacqueline Fernandez), and tries to hit on her. Just like Karisma Kapoor in the original, Jacqueline is far too feisty for him. Their spark is evident right from the beginning; it reminds me of the effortless chemistry Dhawan shares with Alia Bhatt.
And much like the original, the confusion related to the twins comes and goes as per convenience. For example, Raja starts to tap Jacqueline on the shoulders during the flight, because Prem plays the piano in another universe. But this happens only when the makers deem fit. Meanwhile, Varun as Prem has to try a little harder to establish a chemistry with Samara (Taapsee).
Soon, Raja gets a job in as a pizza-delivery boy in London. Prem, Raja, Samara and Alishka (which is what we find out Jacqueline's character is called) are all in one city now, and so the action begins. So far the comedy has been a bit irregular. Varun clearly carries the weight of the film on his shoulders.
There's a lot to roll your eyes over: forced kissing, a 'kabool x 3' (like a nikaah sequence), and too many '90s tropes fitted into one film. And usually I would be rolling my eyes over these cheesy scenes, but Varun and Jacqueline make it work.
Have to give it to the dialogue writer though: there are puns aplenty (including one about demonetisation) and are almost smart. Almost.
The songs are playing out far better than the film. Judwaa 2 is funny in parts, and just mindless in others. However, Varun (both versions), Jacqueline and Taapsee shine their brightest in the songs. 'Oonchi Hai Building 2.0' is even making me forget about the other tackiness in the film. But this is not a music video, and once the frivolities are done, I'm wondering how the film will go forward.
The glaring question at the film's halfway point is: which Varun is better — Raja or Prem? Varun as the rowdy Raja is effortless, and is an embodiment of a lot of previous characters he's played. However, he does the paavam (that roughly translates into 'you poor thing' in Tamil) act quite well too, with Prem.
Post-interval, a lot of time is wasted in forcing the comedy down our throats, which is one of the biggest flaws of the film. It baffles me why they wouldn't just get to the point and get both Varuns to meet already. Everyone in this hall I'm in patiently waits for the same thing — Raja and Prem's meet cute.
And finally, the two meet during a fight sequence Raja has with some street thugs. It's a car-stopping moment. 'We've got the same freaking face!' — they both keep saying. No sh*t, guys. There's an iconic bathroom scene too, with two Varuns sharing the same frame and different urinals. Judwaa 2 is basically a modern throwback to the '97 film.
The second half of Judwaa 2 is a lot less confusing, but also loses steam. Varun tries hard to maintain the same pace as the beginning of the film, but there's only so much he can do. We're given a song in middle of Mauritius to distract us, and if it wasn't for the foot-tapping track, I'd be complaining a lot more. But 'Aa toh sahi' is a fun track.
Fair warning guys, you will find yourself shaking your head in disbelief a lot during Judwaa 2 — mainly due to the sheer stupidity and silliness. But if you're one of those who liked the original Judwaa, this film is merely a modern update. David Dhawan was true to his word when we said it would be a reboot. It truly is. There very little that's different in Judwaa 2. There's a lot of mindless comedy, and I'm not one to ever say 'leave your brains at home', but it would truly help you if you didn't try to find logic in Judwaa 2. It's not meant to be taken seriously.
There's a lot to diss in Judwaa 2, but that's the easy way out. Unlike Mubarakan, where Arjun Kapoor's identical twin trope just didn't work, in Judwaa 2, Varun carries off two different personalities well. The dialogue writer, Farhad Sami, deserves far more credit than anyone else in the film. Both Jacqueline and Taapsee do their parts well, but I'm leaning more towards Jacqueline in this one. She's just far more effortless as the quintessential Bollywood heroine. There's not much more to be done in a genre like this, so it's pointless to talk about the room for improvement. Don't watch Judwaa 2 if you're looking for something deep. But be ready to roll your eyes in several scenes. The songs make up for the silliness in Judwaa 2. And then there's Varun Dhawan, who doesn't take himself too seriously, and that's the best part of Judwaa 2.
Watch the trailer here:
Entertainment
In conversation with debutant director Kapil Verma on Rashtra Kavach Om, casting Aditya Roy Kapur and more.
Entertainment
All the sports film follows the same tired tropes: struggle to make it, struggle to hold on and the final triumph. Lets see what new Shabaash Mithu has to offer.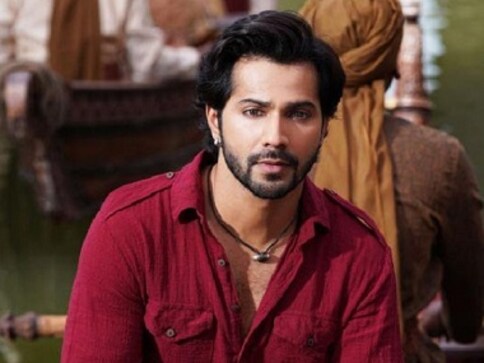 Entertainment
Actor Varun Dhawan on returning to theatres after two years with Jug Jugg Jeeyo says that he wants to see a packed auditorium with people enjoying the film.