Hrithik Roshan strikes a Rs 100 crore deal with health and wellness startup
Bollywood's official Adonis, Hrithik Roshan has been the poster-boy for fitness ever since his Bollywood debut, Kaho Naa...Pyaar Hai (2000). With Dhoom 2, and later in Krrish, Kites and Bang Bang, he took that oomph to new heights.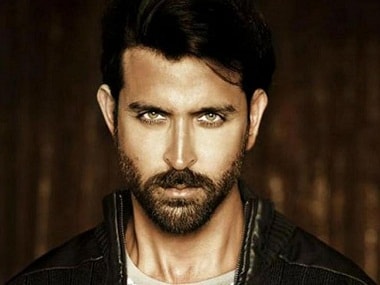 Cashing on that popularity, health and wellness startup Cure.fit has roped in the actor as their brand ambassador with a deal worth Rs 100 crore, reports The Economic Times. This is also being considered the largest endorsement deal by an Indian startup.
The deal spans five years and encompasses Roshan's share in the company instead of cash investment, promotions and royalty obtained from the workout plan of his flagship brand, HRX, adds The Economic Times report.
This workout plan by HRX will be introduced at Cult fitness centres, run by Cure.fit. It is also slated to be launched as a mobile app. Mukesh Bansal, co-founder of Cure.fit, said, "His [Roshan's] involvement with Cure.fit will be multi-fold and we will soon launch do-it-yourself formats for the HRX workout. He will also be promoting Cure.fit's philosophy of a healthy lifestyle."
Bansal's alliance with Roshan dates back to 2013, when Roshan collaborated with Myntra (brand owned by Bansal which he sold to Flipkart back in 2014 for $350 million) and launched his own line of apparel under the banner of HRX, exclusively on Myntra. Even then, Roshan had acquired a 51 percent stake in the brand.
"The idea behind this workout is to help people move better, faster and feel athletic by progressing gradually. Since its introduction, the response to the HRX Workout (at Cult fitness centers) has been welcoming with an ever increasing roster of participants. We are delighted with this initial response and it also gives us great confidence to look at reaching out to newer markets and further the HRX vision through this partnership," said Roshan when asked about this development, according to The Economic Times report.
Updated Date: Aug 08, 2017 18:19 PM