Half Girlfriend marks a new direction for Mohit Suri: He explains why in this chat with Firstpost
As his Half Girlfriend nears its release date, filmmaker Mohit Suri looks back over his journey so far
A red checked shirt tucked neatly in blue jeans, Mohit Suri looks deceptively casual when we meet to discuss his latest film, the Arjun Kapoor-Shraddha Kapoor starrer Half Girlfriend.
The 36-year-old director now has 11 films under his belt — yet he retains the looks and attitude he had back in the says when he worked as an assistant director (until he finally got to helm his first film in 2005). He's got to be feeling the pre-release jitters, but as of now, Mohit is busy shuttling between his promotional interviews, TV appearances, and last-minute tasks for Half Girlfriend.
On the day that we meet, this means alternating between studio number 15 at Film City and the vanity van that is parked outside.
When he settles down, we immediately plunge into how it feels to have a film hitting the theatres when you have the pressure of having delivered three back-to-back hits (Murder 2, Aashiqui 2 and Ek Villain) in the recent past.
"With success comes responsibility... and it amazes me sometimes when people say that they become confident after success. I cannot digest this," Mohit says.
Success was not served up on a platter to Mohit despite his relationship with the Bhatts (Mahesh and Mukesh, the owner of Vishesh Films; they're his maternal uncles). It came to him the hard way.
His mother passed away very early on, and his equation with his father could be best described as indifferent. It was a nightmarish time. And though Mohit didn't lack for relatives in the film industry (apart from the Bhatts, Suneel and Dharmesh Drashan are his cousins; he is also related to Milan Luthra) his initial forays as an aspiring filmmaker were marked with trepidation. This was when Mukesh Bhatt came to Mohit's 'rescue', taking his nephew under his wing.
Mohit started as an AD to Vikram Bhatt on the sets of Kasoor. Vikram Bhatt's star was on the ascendant at the time, and his assistants were paid handsomely. Mohit was among those who reaped the benefits, putting aside enough to buy a secondhand car. He says of those days: "I was only 22, and I had no clue what 'hit' or 'flop' meant. I was happy making films and never thought about the fate of a film. It's only after you gain some success that people start observing you."
Some five years and eight films later, Mohit realised that he couldn't be complacent and stick to this set-up forever: life couldn't go on, on just conveyance pay and basic sustenance. Mohit brought up his concerns with Mukesh Bhatt, and in turn he was given a chance to direct his first project — one that would feature his cousin Emraan Hashmi.
Meanwhile, Mohit didn't know it, but his second project too would soon follow — and for a wholly unfortunate reason: Even as Mohit got down to the pre-production for his debut film Zeher, it emerged that he would have to take on Tumsa Nahi Dekha. TND, which had Dia Mirza and Emraan in the starring roles, was being directed by Anurag Basu. Then, Anurag was detected with cancer and had to undergo treatment. Mahesh Bhatt took over the reins for TND, but had to leave for Switzerland to meet with his spiritual guru, UG Krishnamurthy. The onus was now entirely on Mohit to finish the film.
Filling in for another director seemed too much for the novice filmmaker. It was only a phone call from Anurag Basu that changed Mohit's mind.
"Anurag borrowed a phone from a ward boy at the hospital and rang me. He instructed me to finish the shoot schedule of one of the actors as he had to leave for the US for other commitments, and we wouldn't have his dates (later). That call shook me... Here was a man who was struggling for his life, battling cancer, while on the other hand, I was thinking only about myself," says Mohit, of the time.
Tumsa Nahi Dekha, which had three directors giving instructions through the microphone, was a disaster at the box office. Fortunately for Mohit, Zeher turned out to be a hit. The TND incident made a deep impression on Mohit, and he and Anurag Basu remain close friends to this day.
Mohit counts among his assets, his honesty as a storyteller. And he learnt the importance of having an authentic voice, as well as speaking his mind, right from his first film. Mahesh Bhatt also encouraged Mohit to strike out on his own after Aashiqui 2 broke into the Rs 100 crore club. In fact, it was this film that also wrought a change in Mohit's filmmaking syntax.
"I like giving the audience what they aren't expecting," he says. "Turning Riteish Deshmukh into a villain or giving the chocolate boy image of Sidharth Malhotra a twist (in Ek Villain), was a step in this direction... I like doing things that are not ordinary."
Of course, it hasn't been an entirely gung-ho ride. His Hamari Adhuri Kahani (despite the presence of Vidya Balan and Emraan Hashmi) was a box office bomb. Mohit admits he felt lost for a while, although it stemmed more from being away from the sets than anything else. "I was lost in that phase... not because of the setback of Hamari Adhuri Kahani, but the fact that I was not on the sets. I made use of this time by launching a music label in association with Universal Music to nurture new talent," says Mohit.
Hope and encouragement at this time came from his wife, the actress Udita Goswami. As they travelled all over India, Mohit found a renewed sense of direction, and came back ready to take on his next challenge.
He has that in the form of Half Girlfriend, a film that he is not only directing, but also co-producing (along with Ekta Kapoor).
"I peaked as a director making films for other banners, at the level of the star cast. I realised soon after that there was nothing much left (for me) to do as a director only. Everything follows a cycle... It was then that I decided to challenge myself to grow..." says Mohit, of the decision to turn producer.
Picking a Chetan Bhagat novel for his debut as a producer too has an interesting back-story. "Chetan Bhagat gave me a copy of the novel (Half Girlfriend; much before the film was announced). I think Chetan picked me because he comprehended my sensibility through my earlier films. Later, he said that I was the director best equipped to helm the film," recalls Mohit.
The shoot of Half Girlfriend required Mohit to travel to the US, apart from a few cities of Bihar. A lesser-known detail about the protagonist Madhav Jha (played by Arjun Kapoor) is that he is modeled on Shailesh Yadav, Lalu Prasad Yadav's son-in-law. In fact, it was Shailesh who ensured the film's Patna schedule went off smoothly.
Half Girlfriend is essentially a tale of unrequited love and there are high expectations from it, in terms of resurrecting the fortunes of the Balaji Films banner.
But Mohit Suri is dealing with the pressure in his signature manner — without any pretentiousness, and without any fuss.
Find latest and upcoming tech gadgets online on Tech2 Gadgets. Get technology news, gadgets reviews & ratings. Popular gadgets including laptop, tablet and mobile specifications, features, prices, comparison.
Entertainment
Jaya Bachchan on Tuesday argued for government support to the entertainment industry and slammed those tarnishing its image.
Entertainment
Himani Shivpuri said she is receiving treatment at Holy Spirit hospital in suburban Mumbai on the advice of her doctors.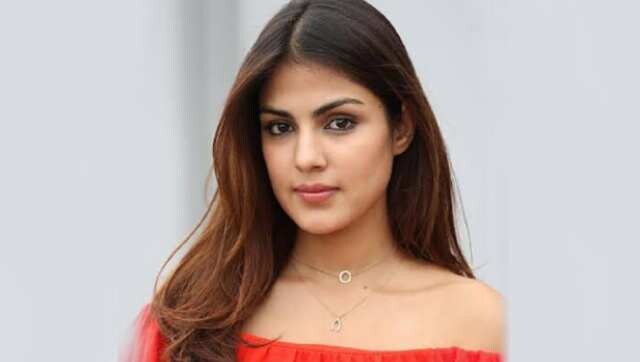 Entertainment
Comparison of Sanjay Dutt's case with Rhea's is a glaring contrast: the actor was caught with drugs.