'Golmaal Again is not a hardcore horror film as it also had to be children-friendly': Kunal Kemmu
Kunal Kemmu, in an exclusive interview to Firstpost, talks about reprising his role of Laxman in Golmaal Again and starring in Go Goa Gone 2.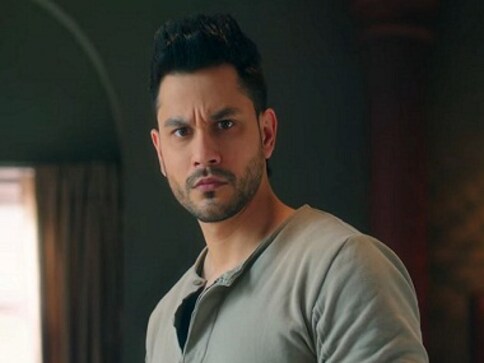 Golmaal is back with its fourth outing — Golmaal Again, and Kunal Kemmu, who entered the franchise with Golmaal 3 (2010), will continue playing the part of Laxman, the 'poetic idiot'.
"I don't mouth as many muhavaras and kahawateins as shown in part three but there are other quirks added to my character," said Kunal, who believes that a comedy film is like a joke that needs to be told right. "A joke told by different people has different effects. Some may get standing ovation and some may fail in tickling your bones and evoking laughter. But with a good success ratio, this is the right team that has come together, and now we are mixing horror with it," said Kunal.
However, the actor hastily adds, "Golmaal Again is not a horror horror film because it has to be children-friendly. Children constitute a large part of the audience. They enjoyed the film on television and they identify with these characters. We have to present the film which is palatable to that age group. It won't scare them, they will enjoy."
While there has been no pressure of delivering another hit since the previous three films in this franchise have done extremely well at the box office, Kunal said there was a positive pressure of what can be done more. "We have a good story and script, the dialogue writer has given us amazing lines but people should be convinced that the fourth is better than the third. We go by the barometer of our director as it is a director's medium and we trust him completely. I personally think that my character Laxman in Golmaal Again will be slightly better than what you saw in the third."
Kunal, who went on to star as a child artiste in movies including Sir, Hum Hain Rahi Pyar Ke, Raja Hindustani, Zakhm, and Dushman, made his debut as the male lead in Mohit Suri's 2005 action-thriller Kalyug for which his performance was hugely appreciated. He further proved his mettle as an actor in Traffic Signal, Dhol, Superstar and many more but that one big hit eventually happened with Ajay Devgn-starrer Golmaal 3 (2010). Life had come full circle for Kunal because 12 years ago, he played the younger Ajay Devgn in Zakhm, a landmark film in the latter's career.
And one cannot resist asking Kunal about being labelled as an underrated actor who is yet to get his due. He may have earned appreciation for his performances and was projected in a way that he will make a successful transition from child star to an adult star but a big box office hit in a solo role seemed to have eluded him. "I don't think anybody should ever be satisfied and anybody ever is satisfied. The day you start feeling that way then there is nothing to look forward to and you may just retire. Ups and downs are inevitable in this business. There are things that I would want to go in the past and change and there are certain things that I could have done better. It is a mix of luck and your actions. I could have sought better guidance. But still, it has been an interesting journey. I can sit and complain but I am also thankful that it is not worse. Here I am sitting and talking to you about my upcoming release, I could have been a forgotten history," said Kunal, furthering, "At such times one has to find new things, divert one's energy, reinvent and keep a positive outlook towards life."
And Kunal did find new things. Besides doing India's first successful zom-com or a zombie comedy, Go Goa Gone (2013), Kunal was also the man behind the viciously hilarious dialogues in the film which happened by pure accident. When Raj and DK (directors) realised their jokes were too firang (Western), Kunal stepped in as the dialogue writer. "Go Goa Gone wouldn't have happened if I had a secure future. I wouldn't have figured out that I can also write and could create something," he said.
This brings us to the sequel of Go Goa Gone that producer Saif Ali Khan and director duo Raj and DK have decided to start any time soon. "Right now we have the intent from all the parties involved but we need dedicated time and attention in doing it. Saif was busy with Chef, Raj and DK were doing A Gentleman and I was involved with Golmaal Again. Post Diwali we will sit down and put a timeline on this. Right now we have a few story ideas of the spaces we would like to go in. The cast will remain the same. At present, there are many speculations which makes us happy that at least people are looking forward to it."
He further added, "Doing a zombie film back then was a completely unchartered territory. People who knew the franchise were not sure about the quality that they expected and a lot of people didn't know what zombies were. But now, over the last few years, people have seen it on television, DVDs, flights and they are aware about the humour we are bringing with a zombie. Like Golmaal, now we have a fan-base who know what to expect from a zom-com."
Entertainment
A descending look at the numbers behind Tuesday's nominations for the 95th Academy Awards.
Entertainment
The movie follows two ambitious analysts at a cutthroat hedge fund, played by 'Bridgerton's' Phoebe Dynevor and 'Solo's' Alden Ehrenreich
Arts & Culture
Designer Anavila Misra on how her blockbuster saris are an impact-driven social enterprise.