Golmaal Again director Rohit Shetty says Salman Khan and him will make a lethal combination
In an exclusive interview with Firstpost, Rohit Shetty also points out how the success of Judwaa 2 was imperative for Golmaal Again to succeed.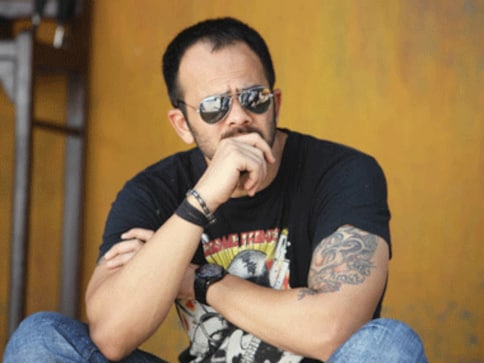 Rohit Shetty has treated audience with many successful action comedies, or 'terrific humours' (in his words) like the Golmaal series,  Bol Bachchan, All The Best, Chennai Express... and he does it all with great conviction.
The director, with a proven track record, is now gearing up for the release of Golmaal Again — the fourth installment of this successful franchise known for its crazy comedy and action. Shetty, in a freewheeling chat, talks about the challenges of making a comedy, multi-starrers diminishing, wish to work with Amitabh Bachchan and Salman Khan, his action flick with Ranveer Singh and more...
You came out with the second and third installment in two years' interval, what took you seven years to come up with Golmaal 4? And why did you make it as a horror comedy?
We cracked the idea during Golmaal 3, but we couldn't crack it on the level we wanted to. We had the basic idea but then we started making Singham, Bol Bachchan, Chennai Express and all other films. During Singham Returns, we felt that there is a need to revisit Golmaal again. We started working on it and it took around two to three years for it to get made. The film was always planned as a horror comedy. There hasn't been a big cast horror comedy and it works. Down south, off late there have been a lot of successful horror comedies. This is a genre not explored much over here and I think it would work. The positive response that our promo got is probably because of the horror elements.
What kind of brainstorming went into the fourth installment?
This was the most difficult Golmaal for us to write with new characters coming in, and then, we had to make it grander and bigger. Over a decade ago, we came up with a brand and if you make the same thing again... well, it will work but it will not be right on our part to just cash in on the title with the same characters. Not just scripting, we even worked on the technical aspect. We shot the film in five months but it took one year of planning.
What are your thoughts on the film clashing with Aamir Khan's Secret Superstar?
We have clashed with some film or the other on every Golmaal release. There are only 52 Fridays in a year so clashes will happen. I have watched the trailer of Secret Superstar with Aamir Khan, it's going to be a great film. Thankfully, the genres are different. Besides on Diwali, there is definitely space for two films.
Indian cinema is known for its big multi-starrers. Why do you think we have stopped making such films?
I don't know why people are not working together. There should be multi-starrers as business-wise and cinema-wise it is a safer proposition. If there are two or three heroes, everybody has their own fan following. The audience wants to see two heroes work together and that definitely adds to the buzz. Ajay Devgn, Akshay Kumar, Suniel Shetty have done so many two hero films so I think even the younger lot of actors should start doing them. But now, such films are being made again. It will definitely work. Ultimately, it's the film which has to do the talking, but two hero films have a definite audience.
Who among the younger generation have an understanding of Indian cinema?
I have worked with Varun (Dhawan) and he is one of the young actors who understands cinema. He is balancing his work by doing a film like Judwaa as well. Then there is Ranveer Singh, I will be working with him soon. These two boys have that sensibility, just like Amitabh Bachchan, who would balance it out with directors like Hrishikesh Mukherjee and Manmohan Desai. Varun, Ranveer and even Arjun for that matter are on the right path where they want to do all kinds of cinema.
You have said many times that you would like to direct Salman Khan…
You are the 10,000th person who is saying that you guys should do a film together. Everybody says that Salman and I would make a lethal combination but I am waiting for the right script. The day I get a right script, I would work with him. He is such a big star.
You are also keen on working with Amitabh Bachchan...
Yes, the day I get the right script...just watch what I will do. I am waiting for the right subject.
What's happening with Ram Lakhan 2.0?
We wrote a draft, but I want two big heroes to do the film. As I got busy with Golmaal, that one has been kept in the back-burner. Someday, I will make that film. I have the Angoor remake as well in my kitty.
Will there be a Golmaal 5?
It all depends on Friday. If people like Golmaal Again, there will definitely be a Golmaal 5. I think, Golmaal Again is in a good space and as a director, I have seen the film, it is in a happy space. The Golmaal audience will enjoy the film. This is something I am confident about. I think kids are the biggest audience for my films and that's an audience base I don't want to disappoint.
The success of Judwaa 2 must have given the industry the necessary boost considering that films were failing left right and centre before that?
The kind of lull period that we were going through, both Ajay (Devgn) and I wanted Judwaa 2 to do well. It was like the starter to change the whole perspective of how we were looking at theatres. If you want your film to work during the lull period, there should be one huge hit so that audience gets back into the habit of coming into theatres, and Judwaa 2 did that for us.
You have a great track record at the box-office, yet there is a section that looks down upon your films...
I am that father who brings in money but has no value in the family. I think the day we change the functioning of the industry by focusing on footfalls, things would change. That day, people would not say 'arre paisa banaya toh kya hua' (What if you have made a lot of money). It's not about money, it's about the number of people watching your films.
So now you are all set to helm a film with Ranveer Singh...
It is a hardcore action film and will feature a few scenes from Junior NTR's Temper. We have already acquired the rights of the Telugu hit film. I will start filming sometime next year, in May or June. Ranveer is very enthusiastic about it. It is a space which he has not explored before and he wants to do it with me. I don't think it will be difficult to present him in this space (action).
(Also read: Golmaal Again will be bigger and more mad than the previous films, says Ajay Devgn)
Entertainment
Kangana Ranaut will play Sita in The Incarnation, which will be directed by Alaukik Desai.
Entertainment
'I'm constantly figuring out what I'm going to do next': With over 70 acting roles and 45 directing credits, Clint Eastwood, 91, does not want to call for retirement yet.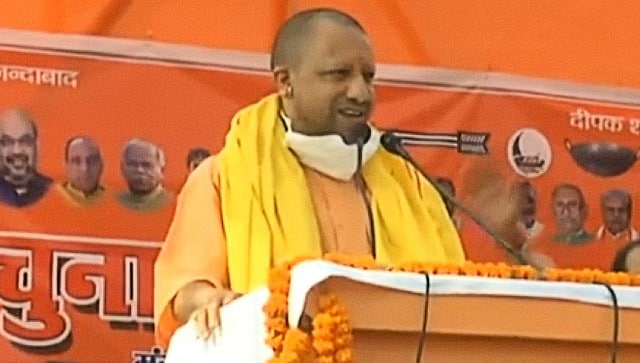 Entertainment
The seers alleged that Bollywood artistes consume alcohol, eat meat and involve in immoral activities due to which they can never represent pious characters of the Ramayana.