Golmaal Again brings Ajay Devgn, Tabu together again: What makes this onscreen pair special
They've reunited in Golmaal Again three years after Drishyam, and 23 years after Vijaypath. What sets apart the Tabu and Ajay Devgn combination on screen?
Amongst the numerous popular elements that have come to define cinema, the onscreen pair could nearly be considered a genre unto itself. The manner in which some actors end up sharing screen space with fellow actors in films made across decades usually becomes one of the major factors in generating curiosity. More than Sam Mendes directing a Richard Yates novel, Revolutionary Road (2008) produced more buzz as the film that reunited Kate Winslet and Leonardo Dicaprio 11 years after Titanic (1997). Similarly, a film featuring Rishi Kapoor and Neetu Singh or Amitabh Bachchan and Rekha would make more news for bringing back one of Hindi cinema's golden pairs than anything else.
This Diwali sees Tabu reuniting with Ajay Devgn in the fourth installment of the successful Golmaal franchise. Although when it comes to onscreen pairs, the other popular ones from the 1990s — such as Aamir Khan-Juhi Chawla, Shah Rukh Khan-Kajol or Akshay Kumar-Raveena Tandon might have more appeal — Tabu and Devgn would still be able to rekindle some magic. A few years ago, the two had featured together in Drishyam (2015), nearly 20 years after Vijaypath (1994). After this year's Golmaal Again, there is a romantic comedy featuring the two to be directed by Luv Ranjan on the anvil.
Many-a-times, some actors manage to become indispensable to the bigger scheme of things solely on the basis of the chemistry they share with their co-star. Even though Tabu and Ajay Devgn might not make it to the top half of any list that celebrates onscreen pairs, the two do exude a certain sense of chemistry, which perhaps warrants a second look and especially now, two decades after their first onscreen outing.
A lot has changed in the 23 years since Vijaypath (1994). While Devgn is nearly as big a star as he was in the 1990s, Tabu's career has gone through many interesting phases. Today, her mere presence in a film is enough to attract a certain segment of the audience, although the last few years have seen her mostly feature in in the strong supporting character category. A lot might have to do with the established fact that irrespective of leading men aging, their onscreen love interests don't. This is a common phenomenon across both Hollywood as well as Hindi cinema where most of the leading men have a 20-year age difference with their leading ladies and this gap only increases over the years. Even in Golmaal Again Devgn, 48, is (in probability) cast opposite the 28-years old Parineeti Chopra and in the same way Shah Rukh Khan, 50, featured opposite Anushka Sharma, 29, and Mahira Khan, 32, in his last two releases Jab Harry Met Sejal (2017) and Raees (2017); Akshay Kumar, 50, featured alongside Bhumi Pednekar, 28, in his last release, Toilet: Ek Prem Katha (2017).
Some of cinema's most successful and adored pairings aren't limited to onscreen couples. In fact, the list of actors enjoying great onscreen chemistry would probably place an Uttam Kumar/Suchitra Sen (30 films), Dharmendra/Hema Malini (28 films) and Katharine Hepburn/Spencer Tracy (nine films) and a Woody Allen/Mia Farrow (nine films) next to a Jack Lemmon/Walter Matthau (10 films), Burt Lancaster and Kirk Douglas (seven films), Richard Pryor-Gene Wilder (four films), Amitabh Bachchan/Shashi Kapoor (12 films). Besides box office stature, popularity, success or failure of their last release, onscreen chemistry transcends all parameters and is one of those elements that plays a vital role in pitching actors. Take for instance Robert Redford and Paul Newman, who have featured together in only two films — Butch Cassidy & The Sundance Kid (1969) and The Sting (1973) — but that has little bearing on them being one of the first names when one talks of iconic team-ups. At times, (the chance of) two actors working together after decades too, ends up inspiring them to take on engrossing assignments. The manner in which Sharmila Tagore and Rakhee were pitted in Rituparno Ghosh's Shubho Mahurat (2003), an adaptation of Agatha Christie's The Mirror Crack'd from Side to Side was a long way from Yash Chopra's Daag: A Poem of Love that first got them together in 1973.
What makes Tabu and Ajay Devgn an intriguing pair is the manner in which they have been presented opposite each other in their films. If Vijaypath and Haqeeqat (1995) saw them as a regular Hindi film pair, Govind Nihilani's Thakshak (1999) added a slightly different nuance to their pairing and then Drishyam pitched them as rivals in a cat-and-mouse game. Even Ranjan's proposed romantic comedy does not feature Devgn and Tabu opposite each other in the traditional sense. There are very few Hindi onscreen pairs that exude this facet and if explored, Tabu and Devgn have the makings of one. Perhaps only Sanjeev Kumar and Jaya Bhaduri, who featured in seven films where their collaboration was not limited to being just onscreen lovers, come close in this aspect. The way a Tabu, Juhi Chawla, and Kajol are poised today, it might be a matter of time before someone could come up with a script to inspire a Devgn, Shah Rukh Khan or Aamir Khan to take a realistic look at their onscreen love interests.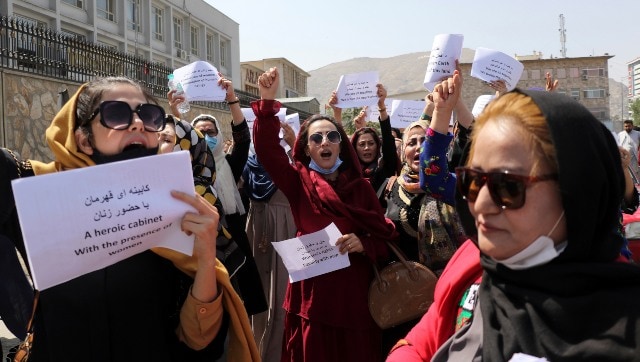 World
Recent controversial comments by Taliban leaders, like that of Hashimi, have exposed the Taliban's true nature as it ignores women, who make up half of the population of the war-torn country
Arts & Culture
What brings the show back from the precipice of unbearable wokeness is that it stops short of cancel culture. It portrays heterosexuality without sneering at it.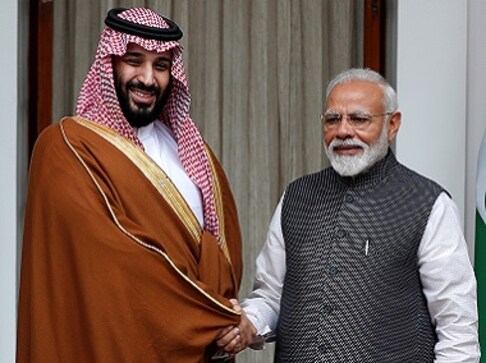 World
India's ties with Saudi Arabia, one of the world's leading oil producers and host to nearly three million Indians, have generally been on an upswing