Ghajini turns 10: How Aamir Khan-starrer married scale with concept to give Indian cinema its first 100 cr film
Aamir Khan proved his invincibility at the box office with Ghajini and four subsequent Rs 100 crore films, only to take it for granted in Thugs of Hindostan.
The failure of Aamir Khan's most recent film, Vijay Krishna Acharya's period drama Thugs of Hindostan, may have been written 10 years ago, when the superstar's AR Murugadoss-directed action thriller Ghajini released on 24 December, 2008.
Ghajini, a Hindi remake of a 2006 Tamil film of the same name, made history when it became the first Indian film to cross Rs 100 crore at the domestic box office, beating the collection of the then-highest grosser, Farah Khan's Om Shanti Om. Aamir has been relentless in his box office conquests since then, with almost all the films with him in the lead role, barring Reema Kagti's 2012 suspense thriller Talaash: The Answer Lies Within, hitting the Rs 100 crore mark.
In fact, he beat his score at the box office with blockbusters like Rajkumar Hirani's 3 Idiots in 2009 (which inaugurated the Rs 200 crore club with a Rs 202 crore domestic collection), Acharya's Dhoom 3 (Rs 280 crore), Hirani's PK (which opened the Rs 300 crore club with a Rs 340 crore domestic collection) and Nitesh Tiwari's sports biopic Dangal (Rs 375 crore). Right when he hoped he could break through the glass ceiling with Thugs of Hindostan, the film fizzled out at the box office after the quickest Rs 100 crore ever in Hindi cinema. It could barely cross the Rs 150 crore mark subsequently.
Where Aamir went wrong with Thugs of Hindostan was exactly the opposite of where he went right with Ghajini. The 2008 blockbuster set up what would go on to be the ingredients of every big-budget, star-driven film that would aim to breach the Rs 100 crore mark.
Firstly, it was a remake of a South Indian film. South remakes have gone on to cross Rs 100 crore, including Sohail Khan's 2014 action drama Jai Ho, Murugadoss' 2014 spy entertainer Holiday: A Soldier Is Never Off Duty, Aneez Basmee's 2011 action comedy Ready, Prabhu Deva's 2012 action entertainer Rowdy Rathore, Siddique's 2011 action romance Bodyguard, Ahmed Khan's 2018 action drama Baaghi 2 and Sajid Nadiadwala's 2014 action comedy Kick.
Secondly, Ghajini went back to '80s Bollywood and borrowed heavily from the potpourri films that had a range of elements, from action to romance, comedy to music, and promoted each aspect through promos and behind-the-scenes videos.
But most importantly, where Ghajini emerged as path-breaking was its lead star Aamir's involvement at every stage, particularly in marketing the film. He took what Shah Rukh Khan did —  with his home production Om Shanti Om a year before — several notches higher by ensuring there is constant engagement with the prospective audience in the days leading up to the release.
He also started the trend of being in the character's look while promoting the film. He not only sported a shaven head like his Ghajini character but also served as a barber and shaved the hair of selected fans at public locations to give them the Ghajini half-shaven hairstyle.
All these measures helped the film open to huge numbers. The fact that it released on Christmas eve allowed it to snowball with momentum, banking on the week-long school holidays. But what really helped it sustain its momentum was that all the marketing, all the hype around the film was not merely bait. The film had the chops to deliver wholesome entertainment and engage the audience for the length of its runtime.
With subsequent films like 3 Idiots, Dhooom 3, PK and Dangal, Aamir proved that he is the rare specimen who can blend event films with high concept value. For Ghajini, besides all the formulaic inputs, he did experiment with the concept of amnesia as the term "short-term memory loss" became a household phrase in India after the film. He also transformed his physicality into that of the character, bulking up and stamping tattoos all over his body, to get hold of the audience's attention with the first look, and transport them into the world of Ghajini.
He followed the same mix of commerce and art, scale and substance with 3 Idiots, Dhoom 3, PK and Dangal, all of which released around Christmas. Clearly, the timing of the release was also an influential factor, but it did not come at the cost of the content. He took a couple of years or even more to come up with every release. It was not a ritual to release an Aamir Khan film every Christmas as it was for a Salman Khan film on Eid.
He transformed his body for all his later films as well and also marketed them aggressively. However, there was no pattern to these coincidences as his primary intent remained to get into the head of the character and  in turn into the head of the potential viewers. For Dhoom 3, his strategy was to not go all out during promotions. Since it was the third instalment of an already-popular franchise, it went on to do great numbers nonetheless. Aamir married the Dhoom legacy with his signature emotional quotient to present a film that could appeal to a wider audience.
This year, Yash Raj Films (which backed Dhoom 3) chose Acharya, Aamir and Katrina Kaif to replicate the same strategy for Thugs of Hindostan. They barely promoted the film by doing media interactions, reality show visits or brand collaborations, let alone Aamir's trademark innovative promotional tools, hoping that the film benefits from the success, of both Dhoom 3 and Aamir's previous massive hit Dangal, and goes on to break records.
But while there was scale, hype, positioning, music and pop patriotism, what the film lacked was the high concept value that Aamir brought with his addition to an event movie. While he owned up for the failure, he must have realised that along the way, he was tempted to sacrifice content for scale. After getting it right five times and not falling prey to his commercial invincibility, Aamir committed the sin of taking his audience for granted.
As Ghajini completes 10 years, Aamir must look back at his first tryst with a 100-crore film and realise that more than the figures, what matters more is how he engages the audience through the film, rather than just selling it to fans who are in awe of his brand. It is time Aamir realises yet again why he is no Salman Khan, and why he definitely should not try to become one.
Entertainment
In a post on Twitter, the 61-year-old music director dedicated the award to his parents and mentors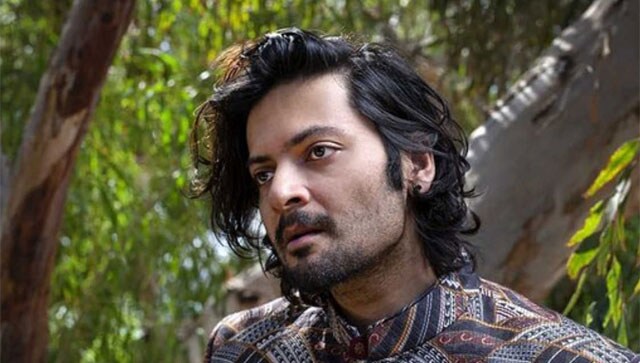 Entertainment
Fazal essays the role of Zafar in the popular buddy comedy film franchise, which started with 2013's 'Fukrey', followed by a sequel 'Fukrey Returns' in 2017.
Entertainment
After shattering records with massive critical acclaim back in 2001, Zee Studios is back with the most anticipated sequel of 'Gadar 2,' that redefined patriotism, love and passion in Bollywood!