Bobby: Raj Kapoor's 1973 film starring Rishi, Dimple Kapadia is a young romance that refuses to age
Bobby introduced Bollywood to the realm of young romances. The now 45-year-old Bobby continues to be of the young, by the young and for the young.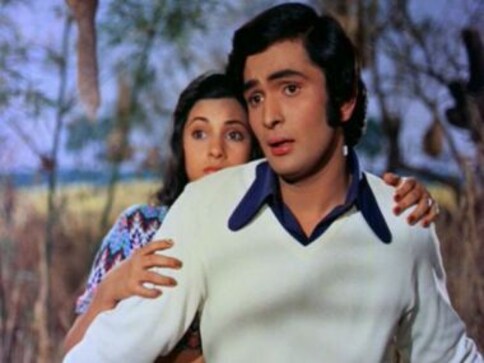 As the iconic RK Studios stands on the verge of being sold, it gives fans of RK Films yet another reason to celebrate 45 years of Raj Kapoor's watershed romance Bobby, which released on 28 September, 1973.
It is perhaps because Bobby was so ahead of its time that the film — which introduced Bollywood to the concept of young romance — doesn't seem to have grown old even now. It set countless trends for films that failed to replicate even a fraction of the success that Bobby enjoyed. It took 15 long years for the Hindi film industry to come up with a young romance that could match Bobby in its freshness, innocence and impact — Qayamat Se Qayamat Tak, in which Mansoor Khan launched his nephew Aamir Khan, and Juhi Chawla, as two star-crossed lovers who elope to escape their parents' wrath.
Rishi Kapoor, who made his debut in Bobby, has admitted that Aamir's debut, followed by that of the other two Khans — Salman and Shah Rukh, sounded the death knell for his stint as a romantic hero. As the Khans took over as romantic leads, Rishi had to take a backseat and reinvent himself for roles more suited for his age. However, he is proud of being instrumental in changing the tone, language and texture of Bollywood romances with Bobby. He pointed out that before Bobby, the hero and heroine were a man and a woman. But after Bobby, filmmakers and audience realised that the hero and heroine could also be a boy and a girl.
He also refuted allegations of nepotism long before the N-word became fashionable. He explained that the reason why his father Raj Kapoor 'launched' him was because he could not afford Rajesh Khanna, the go-to hero for romances of all kinds in that era. Bobby was a gamble, meant to recover the losses incurred by Raj's previous two directorials, the delayed classic Mera Naam Joker and Kal, Aaj Aur Kal. He was in great debt and desperately wanted to make Bobby. Since a mega star like Rajesh Khanna was out of the question, he cast his 20-year-old son Rishi in the lead role, thus turning Bobby into a young romance.
For the female lead, he conducted extensive auditions, only to zero in on Dimple Kapadia and Neetu Singh. Eventually, Dimple gained the edge over Neetu. In retrospect, Bobby turned into a casting coup because Dimple married Rajesh Khanna (before the film even released) and Rishi went on to marry Neetu seven years later. Rishi and the then-16-year-old Dimple made for a legendary pair, drawing comparisons even to the historic pair of Raj Kapoor-Nargis.
But as opposed to Raj and Nargis, Dimple and Rishi's romance was youthful and rebellious. Set against the backdrop of a socioeconomic divide, Bobby and Raja as characters were closer to the changing realities of the early 1970s. The film invited imitation in both real and reel life. The trope of delivering a love letter through a schoolboy was used 27 years later by Aditya Chopra in his 2000 film Mohabbatein, starring Shah Rukh Khan and Aishwarya Rai Bachchan, just that here the medium was a maple leaf. Similarly, there is a bit in Bobby where Rishi, standing outside the room in which Dimple is sitting, catches her attention by reflecting sunlight on her eyes through a mirror. This was replicated, probably as a homage to Bobby, by his son Ranbir Kapoor, and Deepika Padukone, in Siddharth Anand's 2008 romantic comedy Bachna Ae Haseeno.
Even the way songs were lip-synced changed drastically after Bobby. Raj Kapoor instructed Rishi to sing all the songs loudly instead of enacting them. The popping up of veins and the visible conviction lent a sense of realism to the way songs were picturised. Bobby also marked the debut of singer Shailendra Singh, whose vocals along with the tunes of Lakshmikant-Pyarelal, injected a new, infectious energy into the soundtrack. Tracks like 'Main Shayar Toh Nahi', 'Jhooth Bole Kauwa Kaate', 'Hum Tum Ek Kamre Mein Band Ho' and 'Na Chahu Sona Chandi' became instant classics.
What also caught on like proverbial wildfire were the costumes by Mani J Rabadi and Satyawan. Dimple's polka dot tie-on dresses and her short skirts took both the fashion circuit and the masses by storm. Colloquially, these outfits were being referred to as the Bobby tops and dresses. Men were not to be left behind, as the bike on which Rishi elopes with Dimple towards the climax, took over the roads too and came to be known as the Bobby Rajdoot GTS motorcycle.
Permeating pop culture for years to come, and surviving over four decades in the consciousness of a movie-going nation is no mean feat. The now 45-year-old Bobby continues to be of the young, by the young and for the young.
Entertainment
The trailer of Tu Jhoothi Main Makkar opens with Ranbir saying that nowadays it is easy to enter into a relationship, but coming out of one is extremely difficult
Entertainment
The new poster brings alive the world of the film, which is very colorful, fun, and full of life.
Entertainment
Tu Jhoothi Main Makkaar is directed by Luv Ranjan, produced by Luv Films' Luv Ranjan and Ankur Garg, and presented by T- Series' Gulshan Kumar and Bhushan Kumar.