At Salman Khan's entry scene in Tubelight, fans set off fireworks inside Malegaon theatre; 9 arrested
A screening of Salman Khan starrer Tubelight saw a host of firecrackers going off inside the hall at Salman's entry.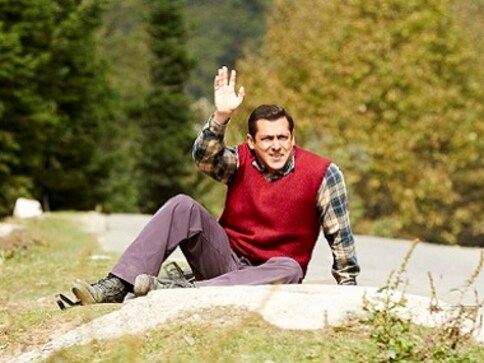 The response to Tubelight may not match the fervour Salman Khan's recent releases have inspired, but not so for fans of the superstar in Malegaon. During a screening of Tubelight in a theater in Malegaon, Maharashtra, ardent Salman fans burst crackers during his entry scene in the movie. The jam packed single-screen theater was enthralled to see 'Bhai' coming on to the big screen prompting hundreds of them to whistle and scream, and set off firecrackers. No one was injured in the incident.
In more recent developments surrounding the incident, it is reported that nine people have been arrested in association with bursting the firecrackers after a complaint was filed, according to ABP Live. A similar incident had taken place last year during Shah Rukh Khan's cameo in Ae Dil Hai Mushkil and that time too, the incident had taken place in a Malegaon theater.
Till now, Tubelight has seen a slow pace at the box office, having not yet crossed the Rs 100 crore mark that all Salman movies have started achieving by default. However, Salman Khan is not apologetic over his choice of film. In a previous interview with Firstpost, Salman said, "A film about the connect between two brothers hasn't been done in a while," adding, "when I heard the script, I thought, this is the best film for me to do."
Tubelight, released on 23 June, is a film directed by Kabir Khan with whom Salman Khan has had two mega successful ventures in the past (Ek Tha Tiger and Bajrangi Bhaijaan). Based on the 1962 Indo-China war, the movie sees Salman playing a simple-minded man who eventually comes to terms with the harsh realities of war and the damaging effect it has on people.
When Salman's brother is been sent off to war, he's left behind to grapple with the harsh reality of potentially having lost his support system.
— With inputs from ANI
also read
Entertainment
A fan-club of the actress shared a clip of the two on its Instagram that was re-shared by Ranaut on her Instagram story
Entertainment
Aryan Khan to set to make his directorial debut with Stardom
Entertainment
The Kerala Story is the second-highest grosser of 2023