Arshad Warsi on starring in the Golmaal franchise and being content in supporting roles
Arshad Warsi talks about how the second installment of Golmaal was its weakest, and the experience of working with Ajay Devgn, Tabu and Tusshar Kapoor in Golmaal Again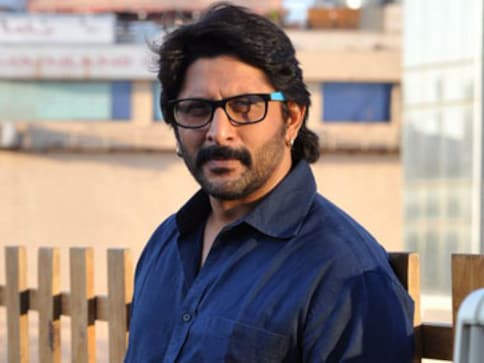 Arshad Warsi had almost missed the opportunity to be part of Golmaal: Fun Unlimited due to a clash of dates as he was shooting for Lage Raho Munna Bhai around the same time. It was bit of a struggle for Warsi to immediately agree to do Rohit Shetty's film. "I had said I can't do it. But later, the dates of Lage Raho Munna Bhai were shifted and I was free. Then, when I heard the story of Golmaal, I liked the simplicity of the film and simplicity of the characters as well. People like to see characters that they can identify with. And when you are making a series, it is most important for people to like your character. I also found Rohit very competent and I had a lot of faith in Ajay's (Devgn) judgement, and hence I did it," he says.
As is the case with the previous three films of the franchise, Warsi says that their characters have remained the same in the newly released Golmaal Again, albeit the humor has changed with time. "From the perspective of characterisation, I am doing the same things as I did in the previous three films. We are all in the same space and that is the way it should be. I believe that you make sequels purely because characters have worked, and not because the films have worked. If the characters have worked, then you must stick to what they were, not mess with them. If 'Munna' and 'Circuit' change their behavior, it's not a very good idea. Let them be the way they are," says Arshad. You can tell that the talented actor's understanding of what works is sound, because he has been part of many successful comedies and franchises; Golmaal Again opened to massive numbers at the box office, too.
However, Warsi believes that more than the actors, the pressure is more on the director and writers when it comes to comedies turning into series. "It is a big responsibility, and every sequel is a pressure situation for me, because as an actor, it is essential for me to do as good as or better than I did in the previous film. But choosing the right subject and executing it in the right manner is director and writer's job. We only have to follow them," he says.
While Arshad was always of the opinion that Tusshar Kapoor had the meatiest role, in this installment, he is particularly kicked about Devgn's character. "Though I like every character, Ajay has this very interesting side to him in Golmaal Again, which is a new element and in complete contrast to the other side of his personality shown in the film. On the one hand, he keeps bashing up people, and on the other, he is petrified of a ghost," says Warsi with a hearty laugh. "Tusshar didn't believe me when I told him his character would be a huge hit. It was a new thing, and people enjoyed watching him muttering those vowels in the entire film," he adds.
Tabu, known for her power-packed performances, and Parineeti Chopra are the two new entrants in Golmaal Again. Displaying his humorous side, Warsi says, "When I saw Tabu on the first day walking on to set, I asked her what was she doing in Golmaal." On a serious note, he says, "All actors have this desire to do everything, and if you are a good actor, you can handle any kind of role. Tabu is not a limited actor. She can pull off anything. Just think of Mithun in his debut film Mrigayaa and now in Golmaal 3, you can see the range. Tabu, too, has got a vast range."
when asked about working with Parineeti, who replaced Kareena Kapoor, he says, "Somebody asked me if I missed Kareena in the film, and I replied that if Parineeti was a pain in the a**, I would have missed Kareena. It is a pleasure working with Parineeti; she is very dedicated, and has too much energy."
Shetty had previously says that Golmaal Returns (the second installment) was the weakest in the franchises, and that he took the audience for granted. So if Warsi had to dissect the film, what would be his take? "Yes, Rohit is right, that was the weakest of the lot and that is what I like about him. He realised that and what he came back with was unbelievable. I feel that the first half of Golmaal 3 is by far the funniest of any funny film I have ever seen in my life. The entire Mithun track, the dialogues and scenes were too funny. Rohit knew where he went wrong, he cleaned it and came back with a bang."
Warsi, who is known for his versatility, often gets to hear that he is an under-rated and under-utilised actor, despite the fact that he has won lots of critical acclaim for his work in certain intense roles. There have also been talks about big stars stealing the spotlight from him, with the recent example of Warsi losing out on the Jolly LLB sequel to Akshay Kumar. Speaking about this, he says, "I am comfortable in the space of a supporting actor. I am absolutely fine with big stars in the forefront. I don't have an ego or greed. These are negative traits which kill people. One should be practical in life. When I do a film, it pulls a certain audience to the theatres, but when I do a film with Ajay (Devgn), more people come to watch it." He further adds, "There is a lot more left in me as an actor. As time passes by, I am realising that there is so much more that I can do, but it is all about time."
While Warsi is currently basking in the success of Golmaal Again, he has other things to be excited about. Shortly, Rajkumar Hirani will wrap up the Sanjay Dutt biopic, after which all the focus will shift to the third installment of the Munna Bhai series. "The story is ready; it is a fabulous script. It is very relevant and caters to the times that we are living in today. I am very excited to get back to doing Munna Bhai," says an elated Warsi.
Entertainment
Devgn said the film industry needs more superhit movies to revive the culture of going to cinemas post the pandemic
Entertainment
Talking about the impeccable response of the audiences towards Shah Rukh Khan's hotly anticipated film Pathaan, Ajay said, "When Drishyam 2 emerged as a superhit, I often told people that we need more such films that get a similar response."
Entertainment
The award is India's highest military decoration, which is awarded for displaying distinguished acts of valour during wartime