Amitabh Bachchan's bungalow Prateeksha under BMC scanner for road widening
The BMC wants to eradicate the traffic bottlenecks in the lane leading from Amitabh Bachchan's Prateeksha bungalow towards ISKCON temple in Juhu, Mumbai.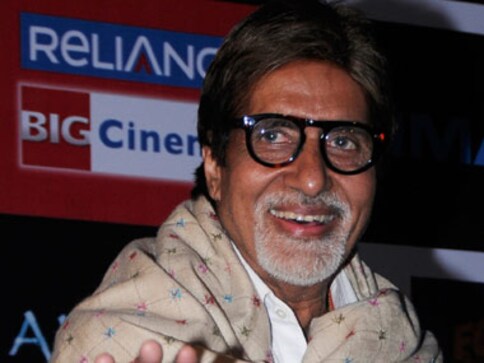 The Brihanmumbai Municipal Corporation (BMC) has recently issued a notice to Amitabh Bachchan, asking a portion of his bungalow Prateeksha for road widening.
Amitabh's bungalow Prateeksha, where he stays with his family is situated on Linking Road, Juhu. The other lands that have been approached for the same project are Utpal Shanghvi School, PVR Premiere, Juhu, and a building which houses Croma, reports the
Times of India
.
The BMC has passed an official statement on the same, saying, "To eradicate the traffic bottlenecks in the lane leading from Prateeksha bungalow towards ISKCON temple, BMC has decided to take the compound portions of these properties and widen the road from the current 40 ft to 60 ft," as quoted in the same report.
The same report states that Prateeksha is included in the property list in the name of Jaya Bachchan and Amitabh's brother Ajitabh Bachchan. BMC issued the notice on the names of the owners as well as the occupants.
The BMC officials stated that the landowners will be receiving transferable development rights or floor space index in the form of incentives after giving up the mentioned portions.This will enable the landowner to make additional construction on their existing premises.
BMC is constructing a cement road in the area. The first phase of work near Utpal Shanghvi School has been completed. As soon as the NOC from the traffic police is received, BMC will start the second phase of work for which they claimed a particular portion of Prateeksha.
Entertainment
Britney Spears marked her return to Instagram by sharing pictures from her weekend getaway with fiancé Sam Asghari
Entertainment
The amendments of Hong Kong's Film Censorship Authority will determine whether a film contains elements that endanger national security.
Entertainment
Kangana Ranaut will play Sita in The Incarnation, which will be directed by Alaukik Desai.