Amitabh Bachchan falls ill during Thugs of Hindostan shoot in Jodhpur; veteran actor reportedly stable now
A team of doctors from Mumbai rushed to Jodhpur in order to facilitate the treatment of Amitabh Bachchan who fell ill while shooting for Thugs of Hindostan.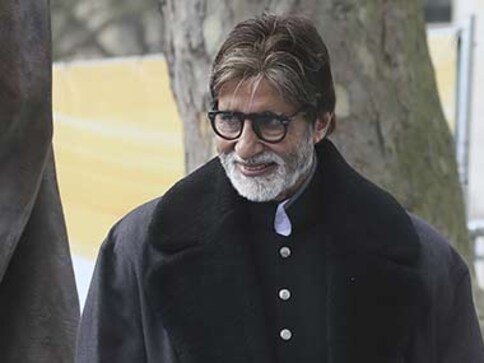 Amitabh Bachchan fell ill during the shooting 0f Vijay Krisha Acharya's period heist drama Thugs of Hindostan in Jodhpur. He has undergone treatment and is stable now.
As per TV reports, Bachchan, who was shooting for key portions of Thugs of Hindostan in Rajasthan, fell ill. A team of doctors from Mumbai are on their way to Jodhpur to facilitate his treatment. However, he is now reported to be stable.
"I am getting my team of doctors in tomorrow morning to fiddle around with my body and set me up again. I will rest and keep informed in process," the 75-year-old posted on his blog on Tuesday morning. "Ya. So, it's 5 am. The morning after the night that began yesterday...for work. Some people need to work for a living and work hard."
The cine icon had revealed last year that he had been nursing a "stiff neck and shoulder pain" as a result of past injuries from stunts he did in the 1970s and 1980s.
"It's been rough. But whenever did any be achieved without it. There is struggle and disappointment and pain and sweat and tears. Then the expectation of all working out. Sometimes it does, most of the times not. That not is the catalyst. When they say not, it is the right impetus to say and deliver that it has been successful and achieved," he wrote on the blog.
Thugs of Hindostan also stars Katrina Kaif and Fatima Sana Shaikh. It is produced by Aditya Chopra's Yash Raj Films. It is slated to release this Diwali on 7 November.
Find latest and upcoming tech gadgets online on Tech2 Gadgets. Get technology news, gadgets reviews & ratings. Popular gadgets including laptop, tablet and mobile specifications, features, prices, comparison.
Entertainment
Sony Pictures Entertainment has earlier backed two of Jamie Foxx's films, Baby Driver and The Amazing Spider-Man 2.
Entertainment
Hubie Halloween has been co-written and co-produced by Adam Sandler and also stars him in the lead.
Entertainment
Jeff Goldblum, who is reprising his character in the upcoming movie in the franchise Jurassic World: Dominion, reflected on how Dr Malcolm was ahead of his times.