Amitabh Bachchan calls 26/11 Mumbai terror attack wake-up call; says terrorism is not 'act of faith'
Amitabh Bachchan said that the prime victims of terror are moderates, and that more than 70% of India is moderate, adding that they should unite in the fight against terrorism
On the ninth anniversary of the 26/11 Mumbai attacks, Amitabh Bachchan delivered a speech at an event where he talked about how he strongly believes that terrorism cannot be an act of faith and can never replace an ideology. Thoroughly criticising the act of terrorism, he deemed it cowardly. Many found his words touching.
"Nine years ago, on this day these attacks were, to me, a wake-up call. But the question I asked myself was: 'Wake-up, yes, but wake up to what?' I woke up to a new era of violence, a new kind of violence – a violence that was inflicted by terrorism. I woke up to the fact that terrorism is not an ideology, it is an act of scaring peaceful people – an act of evoking the fear of sudden, untimely death. It is an act of negotiating at the point of a gun. Terrorism is not an act of faith. Terrorism can never replace another ideology... Terrorism is the whimsical randomness of evil," said Bachchan at this event hosted by Indian Express.
T 32 - #StoriesOfStrength Amitabh Bachchan sir recites a poem by his father Harivanshrai Bachchan: Imprints of Blood .
Harivanshrai Bachchan's Imprints of Blood could not have been more relevant than now . @SrBachchan pic.twitter.com/d8ATIqTT1I

— Amitabh Bachchan FC™ (@BachchanFC) November 26, 2017
He also said that wars and violence can never be stopped by a debate, but a corrective action might stop it. He said that he believes Mahatma Gandhi's strategy of satyagraha is the kind of retaliation the world currently needs to fight terrorism.
He said that a majority of citizens are moderates and they all should stand united to raise their voices against evils. "The prime victims of terror are moderates. More than 70% of our nation is moderate. And as moderates, we must recognize that to vilify a foe is no victory at all; to understand a foe is the first act of strength in resistance. To understand a foe, one must first understand ourselves. To understand ourselves, we can only do so together," he opined.
"Not only must we boycott violence, but everything that breeds it. We must rise up with one voice as a nation of moderates, and say, 'No!'" he added.
He concluded his speech by reading out Harivansh Rai Bachchan's Imprints of Blood and Blood Stains.
Entertainment
Aadhaar was gearing up for a release earlier this year when it was abruptly 'pulled out' a week before its opening, said director Suman Ghosh.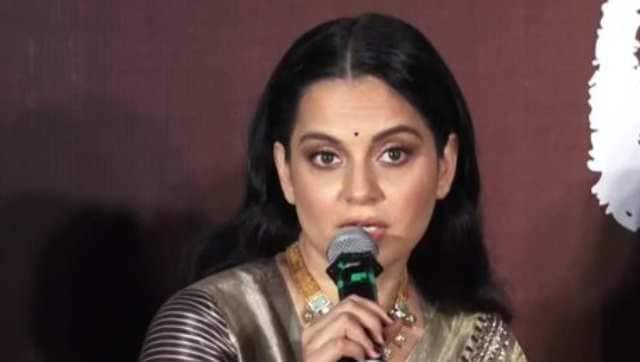 Entertainment
Javed Akhtar had filed a criminal complaint against Kangana Ranaut in November 2020 before the magistrate for allegedly making defamatory and baseless comments against him in television interviews.
Entertainment
As Priyadarshan returns to Bollywood after a hiatus of eight years with Hungama 2, a look at his popular Hindi comedy films.