Akshay Kumar talks about National Film Award win, box office clashes; calls himself 'male feminist'
Akshay Kumar talks about rumours that Priyadarshan favoured him and said that he believes women should be nurtured not bullied.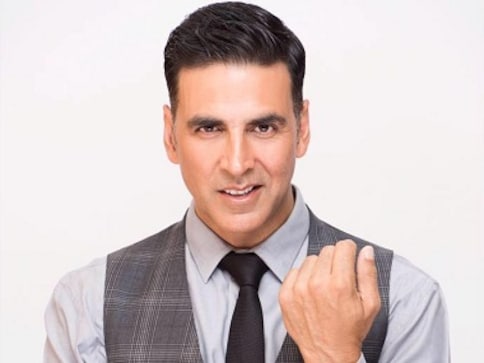 Akshay Kumar recently found himself surrounded in controversy following his 64th National Film Award win for Rustom. People in the film industry and outside it insinuated that jury chairperson Priyadarshan picked Kumar as the winner in the Best Actor category on the basis of his friendship with the actor. In a recent interview, Kumar said that the news of the award had made him happy and that he does not ask for favours in the industry.
Speaking to Mumbai Mirror, Kumar said that his wife Twinkle Khanna often teased him about not receiving any award and is now happy that he has finally won one. He called the award a result of the blessings of his parents and family. When asked about the controversy, he said that in his career of 25 years, he has never asked for favours with respect to bagging awards or movies.
He also said that Priyadarshan has already answered questions about favouritism, referring to the director's comment about how in the past, when jury members gave the award to actors they were close to, their decisions were not questioned. The director also demanded to know how the collective decision of 38 jury members could be questioned.
On clashes at the box, the Airlift actor said that considering the sheer number of films that release in the Hindi film industry, clashes are unavoidable. He said that they are professionally hazardous but that they should not have personal implications. His upcoming film Toilet - Ek Prem Katha is going to clash with Shah Rukh Khan's Raula in August. Kumar said that since the particular week when both these films will release has two public holidays, both films could be easily accommodated.
He was asked about the tendency of films with superstars in the lead roles to be launched on big holidays like Independence Day, Diwali and the Christmas weekend. About this, Kumar said that while they are good opportunities to cash in on large crowds, he does not feel like he "owns" them.
His two upcoming films are about social causes; while Padman advocates the use of sanitary napkins, Toilet - Ek Prem Katha is against open defecation. Kumar said that he is an entertainer, not a preacher, and that he tries to balance out his choices. He also spoke about how open defecation endangers those who practice it and said that an increase in the number of toilets in rural homes would decrease rape statistics.
When asked if it is tricky to sell sanitary pads, Akshay Kumar said that he is proud to propagate the sensitive message of sanitary pad usage, despite being unsure about whether India is ready for it.
He also said, "I'm a male feminist. In my opinion women should be nurtured not bullied, respected not threatened, looked after and not abused."
(Perhaps the actor wasn't aware that there are no male and female feminists, just as there are no male or female human rights activists.)
The actor added that he has no interest in politics but that he is glad that the current government is fighting open defecation.
Entertainment
Superstar Akshay Kumar shared a teaser of his upcoming psychological thriller 'Cuttputlli' on his social media handles. The film is set to premiere on Disney+ Hotstar on 2nd September.
Entertainment
The movie is presented and distributed by Zee Studios in association with Kumar's sister, Alka Hiranandani and Rai. It is backed by Rai's Colour Yellow Production in association with Kumar's Cape of Good Films.
Entertainment
In an exclusive interview with Firstpost, Bhumi Pednekar opened up on her film Raksha Bandhan with Akshay Kumar, the choices she has made as an actor, and her take on the OTT platform.