Adnan Sami to make his acting debut with Afghan, about a foreign musician finding refuge in India
Adnan Sami is all set to make his acting debut in a movie called Afghan which will tell the story of an Afghani musician that finds acceptance in India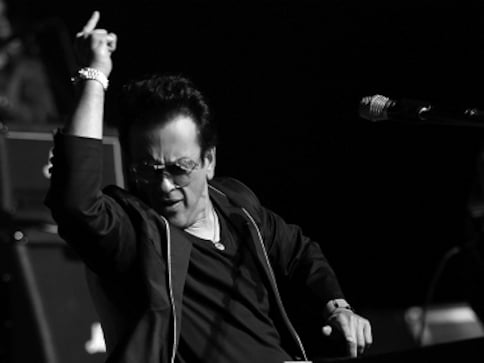 Adnan Sami is going to be seen in a romantic musical-adventure film titled Afghan sometime in the first half of 2018. After the musician's cameo in Bajrangi Bhaijaan (on Salman Khan's request), this movie will see Sami on screen once again — playing an Afghan musician who comes to India after facing severe discrimination in his own motherland. Upon arrival, Sami's character goes on to find love in many shapes and forms in the diverse Indian subcontinent.
The movie is by director duo Vinay Sapru and Radhika Rao of Lucky: No Time for Love (2005) fame. The shooting for the movie is expected to commence in August this year. Sami will be seen portraying a character that is close to his heart, along with being similar to him and his journey in real life. According to a Mumbai Mirror report, Sami feels that facing the camera for music videos is an easy task, as he usually plays himself on screen and the songs tend to have a lot of his heart and soul in them.
Sami hasn't been to Afghanistan in years, however the movie's shooting schedule will see him returning there, as the film celebrates the brotherhood between India and Afghanistan.
Having come to India in 1999, Sami recently received his Indian citizenship (on 1 January 2016) after what can only be described as a long winded and tumultuous process.
"Under a Special Clause the Government of India can grant citizenship to someone for exemplary services in the field of art, science and sport. The clause, in existence since 1955, was applied for the first time in my case. And finally, the country I'd accepted as my aashiyana 17 years ago, the India jise mein qabool tha, became my own. It was a spectacular finale," Sami said according to Mumbai Mirror.
Sami will not only be seen in the lead role, but also be composing seven songs for Afghan.
also read
Entertainment
The producer Sajid Nadiadwala himself made sure that the scale of the song is as huge as any of his previous films including big blockbusters with Salman Khan or Akshay Kumar films
Opinion
The success of 'The Kerala Story' is a wake-up call for Bollywood. While most makers will not make films dealing with similarly controversial subjects, they should now realise that producing a remake or just any other film with an established male star without right content is not an option today
Entertainment
The awards will be interspersed with live performances by a mega star cast, with Bollywood's much-loved Bhaijaan, Salman Khan, leading the way.