Aamir Khan on success in China: 'India has as big a potential given its population. It just needs better infrastructure'
Aamir Khan said that if more theatres are built in India with the help of the administration, films will do the same business jhere as they did in China.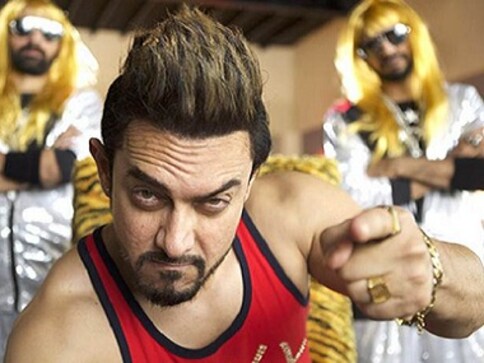 Mumbai: Bollywood superstar Aamir Khan, whose films have got unprecedented attention in China, says the Indian movie market also has the same potential but needs the right infrastructure to garner huge numbers at the box office.
Aamir, along with his wife Kiran Rao, hosted his annual media interaction on his 53rd birthday in Mumbai on Wednesday.
As his movies Dangal and Secret Superstar have minted more money in China than they did in India, Aamir was asked about the difference in the potential between both the markets.
He said, "I think India has as big a potential as China. I just feel that China has done major investment in the entertainment industry and its administration is also supportive. They have built up a lot of screens and that is why the business has gone up. I think if we build many more theatres here in India, which is such a large country with a huge population, we will get the same kind of growth in the entertainment and film industry. So it is just the matter of building the infrastructure in India."
On the discussion that actors need to consider fee cutting, Aamir said, "Actually I don't charge a fee. People don't know that but it has been years since I have stopped charging a fee. If the film makes less money, I make less money, and if the film makes more money, I make more money," said the actor, who has been regaling Bollywood audiences for over two decades.
Aamir, who is now busy shooting for Thugs of Hindostan, said his wife Kiran Rao is the driving force in his life."Kiran is someone who has been a major force in my life. I think since Kiran came into my life, I feel that some changes have happened with me. Earlier, I was quite intense and serious but now I feel a sense of joy and energy in me."
Entertainment
RRR won an Oscar in the Best Original Song category for its song 'Naatu Naatu'.
Entertainment
Britain's queen consort, who worked with O'Grady to support animal charities, led tributes to a performer who emerged from the alternative gay comedy scene and became a national treasure.
Entertainment
He captioned the reel as "@deepikapadukone Engraved your name on my hand so that you're with me forever. I wanted to do this since a very long time so here it is- my first tattoo and obviously it had to be something related to you.: