Aamir Khan in Secret Superstar shows why more A-list actors need to take on small roles
Only three leading men from Bollywood's galaxy of stars — Aamir Khan, Akshay Kumar and Shah Rukh Khan — have been secure enough in recent times to play second fiddle to another lead actor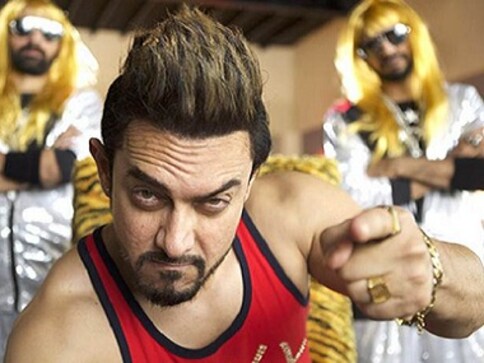 Secret Superstar is about a 15-year-old, Insia (Zaira Wasim) and her dream of becoming the desi Taylor Swift. One of the supporting characters that helps Insia along in her journey to stardom is played by one of the biggest Bollywood stars. In his only release for 2017, Aamir Khan plays Shakti Kumaarr, a narcissistic, arrogant, debauched music composer.
This was Aamir's chance to reach beyond the constricting parameters that Hindi film heroes are expected to stay within. And, the actor went for it. Kumaarr is a singer-composer struggling with a failing career, his Mr Nasty reputation as a reality show judge and a very public divorce. He is, in equal parts, Nadeem (one half of the famous '90s composer duo Nadeem Shravan), Anil Kapoor's character from Taal and Kamaal R Khan. Add to this a faux-mohawk with frosted tips and rhinestone t-shirts that looked sprayed on and the caricature is complete. Khan's had fun playing Kumaarr and it shows! Under the gaudy veneer, Khan gives the character enough nuance to make him likeable.
Secret Superstar isn't the first time Aamir has been in a movie where neither is he the protagonist, nor is the role an 'extended cameo'. A decade ago, there was another tearjerker film about parents and children that had a pre-teen protagonist walk away with all the accolades. The film was Taare Zameen Paar that told the story of an eight-year-old Ishaan Awasthi who struggles to make sense of numbers and words. Aamir, who both produced and directed the film, played the compassionate art teacher Ram Shankar Nikumbh who recognises symptoms of dyslexia in Ishaan.
Aamir was the only known face in Kiran Rao's debut film Dhobi Ghat (2010), about four lives that randomly connect in Mumbai. The actor played Arun, an angst-ridden artist who has a one-night stand with Shai (Monica Dogra) but has little time for her the morning after. Unlike the other two films, Aamir didn't seamlessly merge into the film's art-house aesthetic but, hey, at least he tried!
His colleagues Akshay Kumar and Shah Rukh Khan have also lent their support to 'smaller' (purely in terms of budget) films in Oh My God! (2012) and Dear Zindagi (2016) respectively. And, that's where this list ends.
Only three leading men from Bollywood's galaxy of stars have been secure enough in recent times to play second fiddle to another lead actor.
The length of a role is not something Hollywood's superstars seem to be too hung up about. Tom Cruise in Tropic Thunder, Brad Pitt in 12 Years A Slave, Julia Roberts in August: Osage County and Jennifer Lawrence in American Hustle are all great examples of actors sinking their teeth into minor but memorable roles. It's a chance, as acting teachers would say, to tune your instrument and these actors grabbed it with both hands.
Theoretically most actors are taught, "there are no small roles, only small actors". Unfortunately, this is not an adage that works in Bollywood. Accepting a minor part in a film, regardless of how great the role is or important the film could be, is something that most superstars here would immediately dismiss. In Bollywood, there are small roles and big roles, and stars here only want the big ones. After all, size matters.
During an interview on the sidelines of the Toronto Film Festival, Anupama Chopra asked Priyanka Chopra about the 'one thing she could do in Hollywood that she can't do in Bollywood'. The Quantico-actress used her forthcoming Hollywood film A Kid Like Jake as an example. "The lead cast is Claire Danes and Jim Parsons. But, it's such an incredible story. It's based on a play, it's a first-time director. It's about a four-year-old child who has a gender crisis and the parents don't know how to deal with it. He wants to be Rapunzel instead of Spider-Man. How the school reacts and I'm the neighbour whose son doesn't have gender issues and they are friends. You have people like Octavia Spencer. You have such incredible actors who have come together just to do four or six scenes. That's the only thing that I miss in India," she said.
Priyanka, who is also a producer, lamented about trying to cast a 'big time female actor' for six scenes in a kid's film. "My mother said 'the entourage of the actor would cost more than the budget of the film,' which is probably true. My idea was to get a really big actor to support a film on an issue with children and stray dogs. Anyway, I'll probably end up doing it myself at some point."
It's important to understand the economics of a big actor in a small film. Aamir, Akshay and Shah Rukh settled for non-hero roles only in films they produced. A small film can't afford a star's regular fees so the only way for them to recover cost per minute of screen time is probably to have a share in the profits. This also explains why a Salman Khan wouldn't play God in Oh My God! or Ajay Devgn the psychologist in Dear Zindagi.
There is a glacial-shift in Bollywood from star-driven cinema to more content-driven movies. Instead of looking at smaller roles as 'being lesser' or not lucrative enough, our superstars need to see them as an opportunity to stretch their acting ability and/or using their star power to tell different stories. And this change has to start right at the top.
India
Frontline and healthcare workers were assigned additional duties to help manage the public health emergency. But while the number of tasks expected of ASHAs kept increasing, the protective gear dwindled
India
The Centre will take over from states, which were supposed to be carrying out about 25 percent of the country's vaccination work, and continue with its ongoing inoculation efforts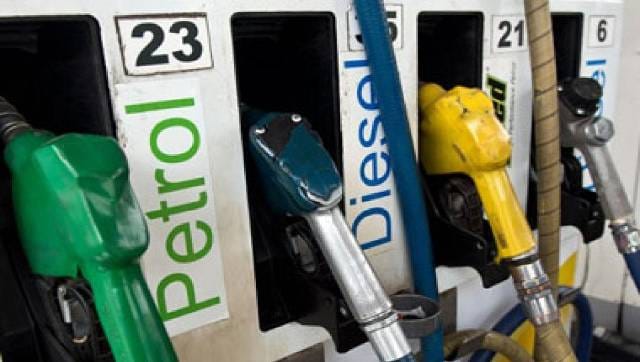 India
Ethanol is a biofuel, that is, a fuel produced by processing organic matter. The auto fuels we commonly use are mainly derived from the slow geological process of fossilisation, which is why they are also known as fossil fuels