Bollywood shaadis without side effects and with happy endings
While we wait to see Sid and Trisha's attempts to find wedded bliss, here are our five favourite real-life Bollywood couples, whose love stories haven't ended with marriage.
It's marriage season in Bollywood this week as everyone gears up for the release of Shaadi Ke Side Effects this Friday. Vidya Balan and Farhan Akhtar star in Saket Chaudhury's new film, which is a follow-up of sorts to Pyaar Ke Side Effects.
Starring Mallika Sherawat and Rahul Bose, Pyaar Ke Side Effects was about commitment phobia. With Shaadi Ke Side Effects, Chaudhury looks at what happens once a couple has made the commitment. Balan and Akhtar play Sid and Trisha, a married couple whose romance takes the backseat because of all the nitty gritty that overtakes their life. If the trailers are any indication then Trisha nags the hell out of Sid while Sid wishes he was single and carefree. Bollywood heavyweights, who have already seen the film, have said good things about Shaadi Ke Side Effects, with Karan Johar predicting it will be a super hit.
So the word out!!! #Shaadikesideeffects is supposed to be super fun and a fantastic insight to modern day marriage!!! Super hit enroute....

— Karan Johar (@karanjohar) February 24, 2014
If the trailer is any indication, then Shaadi Ke Side Effects appears to be the filmi translation of what Albert Einstein said about marriage: "Men marry women with the hope they will never change. Women marry men with the hope they will change. Invariably they are both disappointed." In the movies (and occasionally in life), these cross purposes can mean a whole lot of fun and since both the stars of Shaadi Ke Side Effects are married themselves, here's hoping they're able to make the filmi marriage seem credible.
While we wait to see Sid and Trisha's attempts to find wedded bliss, here are our five favourite real-life Bollywood couples, whose love stories haven't ended with marriage.
Jaya and Amitabh Bachchan
The senior Bachchans will celebrate their 41st wedding anniversary this year and theirs is a story that could easily be turned into a Bollywood film. They first met when Jaya was a student in FTII in Pune and Amitabh was already working as an actor. The actual introduction happened a few years later, on the sets of Jaya's film Guddi, directed by Hrishikesh Mukherjee.
At the time, Jaya was a star and Amitabh was struggling to make his mark in Bollywood. But that didn't stop Jaya from falling headlong in love with him. It was during the shooting of another one of Mukherjee's films, Abhimaan, that Amitabh and Jaya tied the knot. You can read Harivansh Rai Bachchan's description of the wedding here. Over the last four decades, there has been no shortage of speculation about the Bachchans' marriage, but the fact of the matter is that they're still together.
Sridevi and Boney Kapoor
This is another story that deserves to be made into a film. Boney Kapoor first saw Sridevi when she was acting in Solva Saawan, in 1979, and according to Kapoor, it was love at first sight. However, it would take Kapoor years to get a proper introduction to Sridevi. He tried to speak to her on her film sets, but the über professional actress politely directed him to her mother, Rajeshwari, who was her manager.
Years later, Kapoor was able to cast Sridevi in his production, Mister India. He was so eager to have Sridevi play the role of Seema that he actually paid her more than her usual fees (she was reportedly paid Rs 11 lakh for the film), just so that she'd have no reason to reject the project. Kapoor was so smitten by Sridevi that later, he showed up in Switzerland when she was shooting Chandni because he wanted "to be close to her". At the time, Kapoor was married at the time to Mona Shourie (their son is Arjun Kapoor) and Sridevi wasn't comfortable with the tag of 'the other woman'. Ultimately, Kapoor was able to win her over and the gossip mills went into overdrive. Despite serious objections from both sides of the family, the couple married secretly in 1996, a couple of months after their first child was born in March. They've been together ever since.
Kiran Rao and Aamir Khan
Fittingly, this love story is more indie than Bollywood, but no less romantic. Khan met Rao, who was working as an assistant director to Ashutosh Gowarikar, while shooting for Lagaan. However, it was not love at first sight. At the time, Khan's first marriage of 16 years had broken down and he had separated from his first wife. In Rao, he found a good friend. She was the one person who made him feel happy and slowly, the friendship turned into love. When they decided to get married in 2005, three years after Khan's divorce, it wasn't an easy decision.
Khan was worried about whether Rao would be able to fit in with his family and his sons from his first marriage. Rao and her parents wondered whether being a famous star's life would mean a lot of adjustments for her. Eventually, it all worked out quite happily, with all the branches of Khan and Rao's families getting along cordially. Khan still maintains that the three most important people in his life are his mother, Rao and his first wife.
Gauri and Shah Rukh Khan
As love stories go, it doesn't get more filmi than this one. It was 1984 and Shah Rukh was 18 when he met Gauri at a common friend's party. Smitten at first sight, Shah Rukh mustered the courage to ask Gauri to dance. She said no and that she had a boyfriend. Actually, she didn't have a boyfriend, but her protective big brother was at the party. Shah Rukh later found out why she'd rejected him and got hold of her phone number. Soon enough, the two teenagers were dating. Charmed as she was by Shah Rukh, Gauri also found him a difficult and excessively possessive boyfriend. So much so that in 1989, she broke up with him and left Delhi for Mumbai, without telling him. Shah Rukh, true to the tradition set down by Bollywood heroes, wasn't one to give up so easily. He also showed up in Mumbai, borrowing money from his mum. He hunted for her all over the city and finally found her — cliché alert — at the beach.
The two ran into each others' arms and decided to get married. It took a few years to convince Gauri's parents, but finally in 1991, Gauri and Shah Rukh Khan tied the knot. Over the past 22 years that they've been married, there have been rumours about Shah Rukh having affairs with a range of people including Karan Johar and Priyanka Chopra. Whether or not there's any basis to the gossip, the fact is that Gauri and Shah Rukh are still together.
Adhuna and Farhan Akhtar
This one could be straight out of the pages of a Mills & Boon romance. A good looking young man goes out to a disco and there, in the crowded room, a woman catches his eye, and in no time, a whirlwind romance is underway. Farhan Akhtar actually spotted Adhuna because she had red hair and because, in the middle of the crowded Mumbai disco, Adhuna managed to do a cartwheel. It didn't matter that she was older than him by about six years.
It didn't matter that all Akhtar had to show for himself professionally was an incomplete movie script (he was still writing Dil Chahta Hai). According to Adhuna, Farhan did the chasing but she was quickly more than willing to give in to the chase. After dating for three years, they got married in 2000. Since then, Farhan's career has gone from strength to strength and the actor-director earning both lusty sighs as well as critical acclaim. When asked about Farhan's sex symbol status, Adhuna said, "It's really flattering...People have got to catch up to me, because I recognised all this in him so many years ago."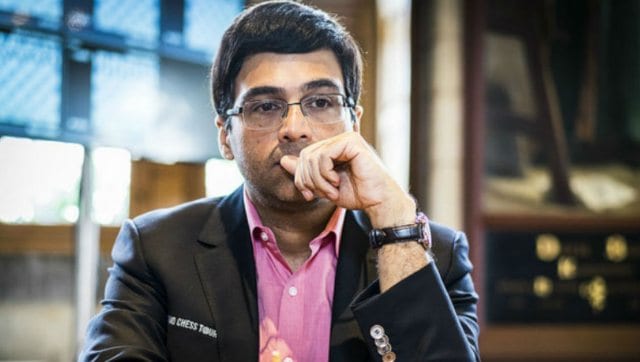 Sports
"I had help from the people analysing the game, computers... In hindsight, it was quite silly," tweeted Zerodha co-founder Nikhil Kamath after "beating" Viswanathan Anand in a charity chess match on Sunday
Entertainment
If not for its inimitable music, at 225 minutes, Lagaan would not have been half as entertaining or memorable. Twenty years on, the music continues to offer the simmering strength that it did to Bhuvan's Team 11 when they needed it the most.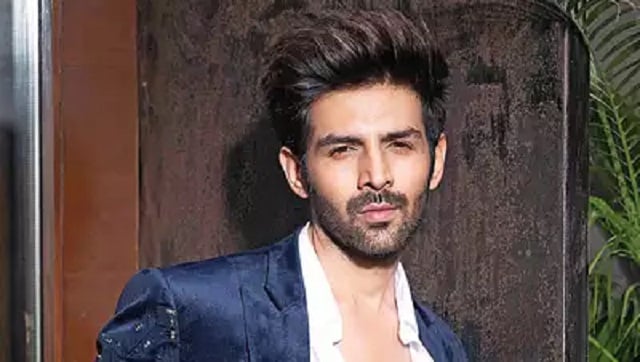 Entertainment
Colour Yellow Productions in a statement said the team is still in talks with Kartik Aaryan for a movie project.