Bollywood says you want songs to be cruder, sillier and stupider. Do you really?
Our Bollywood songs, such as the new Tattad Tattad, now rely on names that court ludicrousness and steps that are just our morning routine repeated 20 times. It's easy to assume what the future holds.
"Mohini, Mohini!" chanted the crowds, and Madhuri Dixit, clad in hand-stitched rags (now known as bespoke designer clothing), stepped onto the stage, welcoming the audience and giving them a general update on her life status, since Twitter wasn't invented back then. She then proceeded to blow us all away by giving a better performance than every fat kid viral video on YouTube combined, doing much justice to Saroj Khan's excellent choreography. So excellent, that if you wake most people of my generation at 3 am on a random night and ask them to reproduce it, they probably can without skipping a beat (not applicable to South Bombay). Also, to put it all into perspective, the film I'm talking about, Tezaab, released in 1988, when most people of my generation were two years old.
A few days ago I caught the latest song from Ramleela, called 'Tattad, Tattad', a word described by Urban Dictionary in Hindi as "The sound made when the Hindi language weeps at Munshi Premchand's grave" and in English as the "state of Ranveer Singh's clothes in the song". It also has a dance step that involves Singh just playing with his hair for 20 seconds. Seriously. In the song, Singh and his droid army turn their back to the camera and rapidly run their hands through their hair is if trying to rid it of dandruff. This happens for long enough a duration for it to be considered a legitimate dance step. I checked.
From 1988 to 2013, we have come along way. Our songs now rely on names that court ludicrousness and steps that are just our morning routine repeated 20 times. It's easy to assume what the future holds. In fact, if Harry Potter were Indian and presently enrolled at Hogwarts, this is how Sybil Trelawney would predict it:
Sybil: I see something dark in your future… very dark. Hang on, those are Ajay Devgn's cavities.
Harry: This is already depressing.
Sybil: You'll be dancing at Juhu Beach doing something that looks like… brushing your teeth 10 times, and then blowing your nose four times, then flossing twice, and then gargling for about two minutes.
Harry: Is self-Avada-Kedavra a thing?
And it would end there, luckily before he could be exposed to Shahid Kapoor's Phata Poster Nikla Hero, and its budding classic 'Dhating Naach', also guilty of the 'LOLWUT' lyrics crime. In this song, Nargis Fakhri is a firangi chidiya, while Shahid Kapoor is a desi mausambi and I am the person writing a petition to the Hindi Language department, questioning the strict need for 'metaphors' and wondering what "dhating naach" means. My guess is that it's like Dha-ting… you know. Dha-ting you do? It's all very scientific.
The formula to create a hit is thus to write a nonsense lyric, throw in an even worse signature step, make it cruder, sillier than previous examples. Then watch the cash roll in. I can picture the Madagascar penguins in-charge of the entire operation asking lyricists to dumb it down boys, dumb it down. It's what the audience wants.
I just want to ask the audience one question. Is it, really? Is that what you want to dance to? Is that what you want your kids to dance to? You know that they're going nuts shaking it to the Grand Masti title track, right? It has lyrics that go "I got a rocket in my pocket, oh baby come and launch it".
At least 'Ek Do Teen' taught us how to count right.
Subscribe to Moneycontrol Pro at ₹499 for the first year. Use code PRO499. Limited period offer. *T&C apply
Entertainment
Phogat reported gold and silverware, a silver pot, Rs 10 lakh cash, jewellery, among other valuables as missing, adding that the theft took place when she was in Chandigarh.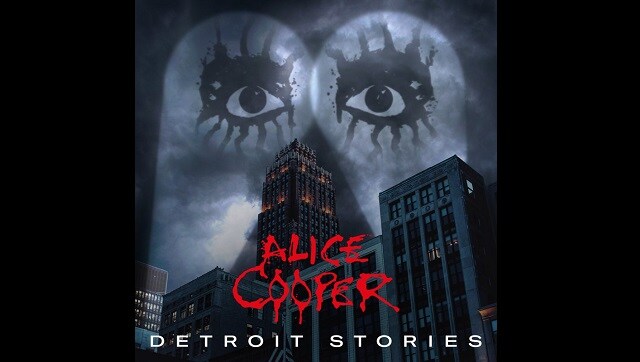 Entertainment
Alice Cooper's forthcoming album Detroit Stories is slated to release on 26 February.
Entertainment
Here's some pithy (and pertinent) advice shared by artists, managers and other industry folk.