Bollywood in 2017: From Taimur's photos to Virushka wedding, what we were hooked to
Bollywood had a crazy busy year, and we were following the madness every step of the way | #YearInReview
This article is part of our 2017: A Year In Review series
Disclaimer: This piece may or may not be satirical.
Have you seen the latest tweet from Akki? He's such a nice man, I tell you! He not only does movies around toilets and period and all, but also talking about how good ancient Ayurveda is and asking people to donate money to the Indian Army on Twitter. Conscience he has. Like every good Indian, he clearly loves Bharat a lot.
Arre look at the next tweet! SRK has put up a pic of AbRam pouting… sooooooo chhhwweeeeet!! That boy na… ufff, he will be much better looking than Shah Rukh, you mark my words.
See, these news sites have also written stories about it – AbRam pouting that is. And here is picture of Taimur on Kareena's lap. Oh my gawwwdd! Cutie pie or what? Wait, here is Shahid Kapoor's Misha learning to swim. I think I will start a Twitter poll on who is cuter – Taimur or Misha.
Waise… do you really think Kareena lost all that pregnancy weight just by working out? Or did she go in for some knife-work here and there? She works out of course… I look at the pictures everyday na… she goes to the gym with BFF Amrita Arora.
But how much parties she does also! I love these inside pics that these websites post  — KJo and Alia and Ranbir and Deepika all take so much selfies and pout. They look so shiny. Roz morning mein uth ke first thing I check out these pictures – week mein 3-4 times toh they party only. Then my friends and I look at them together again later. Bada mazaa aata hai!
Otherwise toh these Bollywood stars are always travelling. So I check out their airport looks. I like to see what shoes and jackets and tops these stars are wearing. It's much more trendy than what they print in fashion mags na! I like what Kangana Ranaut wears – arre, did you see that interview of hers yesterday? Itna jam ke she spoke against Hrithik and Karan Johar and nepotism and all again. Full feminist she is! Hrithik is toh chup only, but Sussanne is defending him. Why she divorced him God only knows!
Virushka, Baahubali, Dangal, Padmavati: A complete A-Z glossary for everything Bollywood got up to in 2017
I read all the articles that came out about them – Kangana and Hrithik and Kanagana and KJo that is. Must have read at least 50. It's really difficult to understand who is lying really.
All the stars today are feminists – like me only. They are always tweeting about how women are equal in everything to men and that no means no. I always like and share their posts. My friends do too. Twinkle Khanna is so clever also, makes so much fun about karva chauth on her FB posts. But then also everyone attacked her for supporting her husband about Mallika Dua's ghanti bajao thing. So much hungama there was, I read so many articles on that also.
Sonam is also always tweeting about feminist things. When Abhay Deol talked about how fairness cream ads make dark people feel bad, she pointed out how his sister Esha also did such ads. She is always dressed so well, no? I toh keep picking style trends from her. Her Instagram is toh full of fashion pictures and her travel photos with that cute boyfriend of hers.
Waise talking about big news, did you see now Karan and Kajol are friends again? So sad I felt when they fought, nearly cried watching their interview on that old talk show, Simi Garewal wala. I re-watched Kuch Kuch Hota Hai also! Chalo, now with Karan's children here, they are making up. Have you seen the twins' pictures?
I toh follow all these stars on Insta. Ranveer posts such crazy videos and Deepika always comments, saying "clown" and "you are mad" and what not. They are so in love… that reminds me, have you seen how everyone wants to ban Padmavati? I toh didn't know what it's all about only. Then read these stories about how Sanjay Bhansali has insulted Rajputs in the film. Arre, why you do such things? Deepika is looking soooo pretty in that 'Ghoomar' song and Ranveer and she always looks so hot together, no? They should just make a nice picture. I toh can't wait to watch it.
There was also some hungama about that IFFI festival or something. These serious films some 20 people watch only… uske liye itna kya? But did you see how Salman and Katrina stuck to each other's side in the closing ceremony? I think they are getting back together only now that Ranbir is out of the picture. But then Iulia is also seen coming in and out of Salman's house – the paps (I picked up that word from Kareena; it's short for paparazzi, silly) always click her there. Kuch kuch locha hai, bhai!
Waise with Nihalani ji gone, CBFC has become much nicer, don't you think? God only knows why that man created so much jhamela about everything. I went to watch Lipstick Under My Burkha after it released after so much fight and everyone wrote so much about it. Kuch nahi tha usme! Same old story of women fighting against evil men and that one embarrassing scene of Ratna Pathak Shah's. Kaun dekhta hai yeh sab!
Talking about useless controversy, there are two people who are always shouting about something or the other on social media. One is Sonu Nigam, who quit Twitter after yelling uselessly about azaan and getting a free haircut in return. And the other is Kamaal R Khan, who Twitter has blocked. All he does is say bad things about everyone. I know…I followed him na!
But talking about good news, did you check out the Virushka (Virat and Anushka baba) wedding and reception pictures? So amazing they look together no? Full made for each other they are. So many pics with each other they put on Insta — there was even one of them meeting Prime Minister Narendra Modi.
Oh wait… #MilindSoman is trending right now. Let me check when he is getting married.
Sports
Much of the racist abuse is sent to players from anonymous accounts. Twitter and Facebook would only provide comments from unnamed spokespeople when asked for interviews to discuss the boycott.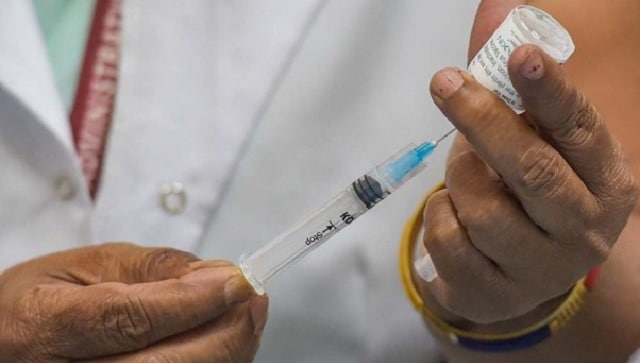 India
The vaccination process for people aged 18 to 45 years shows how the use of technology, backed by the wrong policy and implementation design can lead to large-scale exclusion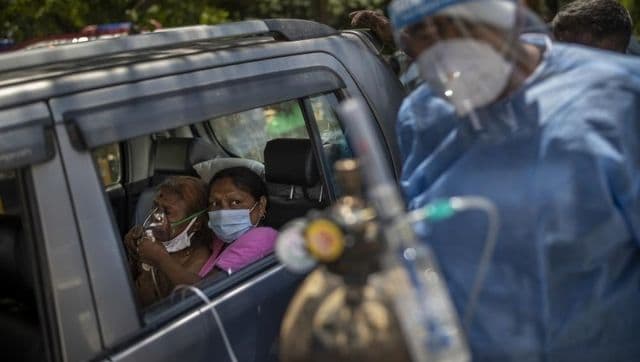 India
The systemic lapses that exacerbated the scale of the second COVID-19 wave would arguably not have happened in a country with a freer media that was doing the job it is meant to do.