Bobby Deol plays songs from Gupt as DJ: Guests demand refund; Twitterati loves the idea
Bobby Deol's deejaying talents were not appreciated by the crowd who attended the gig at the high-end Delhi club.
Remember the 1997 Bobby Deol, Kajol and Manisha Koirala starer Gupt: The Hidden Truth?
If you don't have any recollection of it, actor turned disk jockey Bobby Deol spent a night deejaying at an expensive Delhi nightclub trying to make sure people remember the film for its songs.
Deccan Chronicle reported that the actor, who has taken to mixing tracks professionally, was invited to perform at a high-end Delhi club and all tickets were sold out in advance. However, much to the chagrin of the people gathered at the club, Bobby kept playing tracks from his film on a loop throughout the party.
A source present at the club told Deccan Chronicle that, "It was a sold out event for Bobby's opening act. Bobby began the night with the signature melody of his popular 1997 thriller Gupt: The Hidden Truth, and kept playing tracks from the movie on loop throughout the party, which continued into the wee hours of the morning."
The guests who had bought tickets priced between Rs 2,500 to Rs 4,000 were haunted by a mixture of Alka Yagnik and Udit Narayan's voices mixed with EDM. By the time the musical night reached it's end, Bobby had left the venue and some of the crowd was seen demanding a refund from the manager and the hotel staff.
Here's the soundtrack from Gupt: The Hidden Truth for your listening pleasure:
Twitterati ofcourse, had to react to the famous star's deejaying talents. And they don't seem to mind the idea of grooving to songs from Gupt all night:
Bobby Deol played Gupt songs as a DJ and people asked for a refund.
I would've asked for it had he NOT played Duniya Haseeno Ka Mela.

— Sapan Verma (@sapanv) August 25, 2016
People are harsh on Bobby Deol, Gupt's songs are great. Duniya haseeno ka mela mele mei ye dil akela is the anthem of every engg. student.

— Pakchikpak Raja Babu (@HaramiParindey) August 25, 2016
Why you couldn't find Bobby Deol after his DJ performance backfired -Cos yahan wahan,chuppa kahan haan gupt hain woh.

— Naomi Datta (@nowme_datta) August 25, 2016
People who pay to hear Bobby Deol spin deserve Gupt numbers in a loop.

— Ray Stings (@Purba_Ray) August 25, 2016
Bobby Deol played Gupt songs entire night as a DJ at a pub and after party people were singing DJ Wale Bobby Hamare Paise Lauta De. 😂😂😂

— Vivek Sharma (@TheVivekSharma) August 25, 2016
People want a refund from Bobby Deol for playing Gupt songs. We should ask Dharmendra for a refund on Bobby Deol's career.

— lindsay pereira (@lindsaypereira) August 25, 2016
I think you should get them to pay double! Who goes for a bobby Deol gig? Such gigs should be kept GUPT! https://t.co/PtwZOsRyGR

— Danish Sait (@DanishSait) August 25, 2016
A special mention to this parody account:
If I see anyone hating on Gupt songs I will personally talk to Kajol to murder each one of you.

- Furious Bobby sanam mere humraaz

— DJ Bobby Deol (@bobbydeol_) August 25, 2016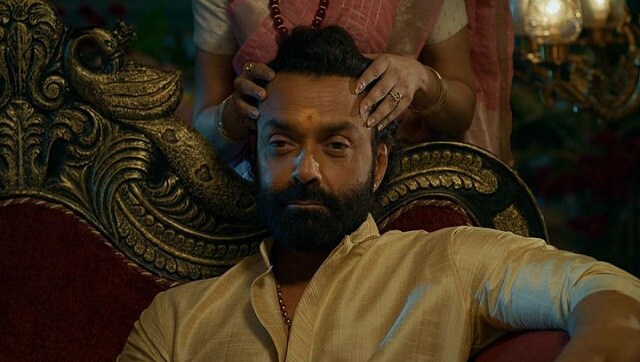 Entertainment
''Unfortunately, this is not an isolated incident, and the Guild is alarmed to note the frequency with which both the production and exhibition sectors are severely and illegally disrupted by various elements with impunity," read a statement from the Producers Guild of India.
Entertainment
Produced by Bhushan Kumar, Allu Arvind and Aman Gill, Shehzada will be released theatrically on 4 November, 2022