Blue is the Warmest Colour, Talk to Her: A hat tip to love that cuts deeper than a Valentine's Day card
Every year, on February 14, we get lists. Ten Most Romantic Films of All Time. And so forth. But love isn't always roses. In many films, affairs of the heart are closer to cacti, and the people aren't always destined for a happily-ever-after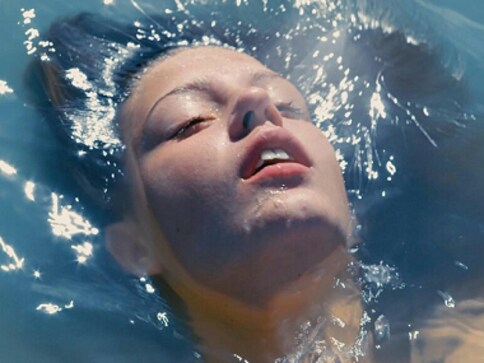 Every year, on February 14, we get lists. Ten Most Romantic Films of All Time. And so forth. But love isn't always roses. In many films, affairs of the heart are closer to cacti, and the people aren't always destined for a happily-ever-after. I'm thinking of François Truffaut's The Story of Adele H. (1975), a romance so doomed, so one-sided that it's a miracle Sanjay Leela Bhansali hasn't optioned it for a remake. The lady in question is Victor Hugo's daughter, who fell truly, madly, deeply for a British soldier to whom she was just another conquest. The affair becomes, in her increasingly fevered mind, a grand unquenched passion, and the story charts her descent into madness.
Consider the scene above, where Adele discovers "her" soldier with another woman. At the 1.25 mark, we get the faintest hint of a smile. This is not a "normal" reaction. The diary entry she pens, subsequently, isn't "normal" either. "I've no more jealousy, and no more pride. I've gone beyond pride, but since I can't have the smile of love, I condemn myself to its grimace." Adele compares herself to women suffering in bordellos and in marriages. "They must be given liberty and dignity and thought for their brows and love for their hearts." Note how she runs of out paper (the 1:45 mark), and looks around for something more to scribble on. She writes and waits, waits and writes.
We find another broken-hearted Adèle in Blue is the Warmest Colour (2013). She falls for a painter named Emma, who, during one of their early meetings, gifts her a sketch of her likeness. The scene I'm talking about begins at the 2:30 mark (above), and it's almost as if the more worldly-wise Emma knows what's going to happen if she allows herself to fall for Adèle, who's just begun to explore her sexuality, which is still a... work in progress. Hence Adèle's response to the drawing: "It's strange, because it's me and it isn't." Emma replies, "It's a sketch. It needs some work." Too much work, maybe? The almost-kiss that follows is heart-wrenching: twenty seconds of should-I-shouldn't-I? from Emma, followed by a gentle peck on Adèle's cheek. They should have left it there.
And what do we say about the almost-affair of In the Mood for Love (2000), set in Hong Kong in the conservative 1960s? The conversation Chow has with a buddy says it all. "In the old days," he says, "if someone had a secret they didn't want to share... They went up a mountain, found a tree, carved a hole in it and whispered the secret into the hole. Then they covered it with mud and leave the secret there forever." Which leads us to the final moments, filled with ache. (See scene above.) In Angkor Wat, Chow whispers into a hole in the wall of a temple. He leaves. The camera, however, stays. It wanders around the tall, timeless structures, either mocking the intensity of Chow's emotions, which will die with him, or hinting that love is forever.
A Very Long Engagement (2004), set in the WWI era, is about Mathilde's dogged search for her fiancé, a soldier named Manech. (Sample narration: "The first time Mathilde and Manech made love, he fell asleep, his hand on her breast. Each time his wound throbs, Manech feels Mathilde's heart in his palm... [And] If Manech were dead, Mathilde would know.") The inflamed romanticism of these lines is countered by cold-hearted Tina, who conducts a parallel search – but she's after the men thanks to whom her lover is dead. A hint of what Tina does when she finds them is in the clip above. It's not an eye for an eye. It's a heart for a heart. Without her man, she's as good as dead. Those responsible for her plight deserve to die too.
Finally, a hat-tip to one of the most twisted, unabashedly obsessive love stories of all time, Pedro Almodóvar's Talk to Her (2002). What happens if you are a male nurse in love with a woman who doesn't love you back? And what if she falls into a coma, and you are hired to be beside her always? See the clip above, which looks less like a hospital scene than a picnic. That's what happens. What's tragedy for the woman becomes a blessing for the man (seen, here, with another comatose patient and her caretaker/lover). He talks to her, bathes her, has sex with her. In his eyes, he's simply being her husband, and it doesn't matter that if she were awake, she'd never have consented to be his wife. Almodóvar summed it up simply: "For there to be a loving relationship it is only necessary for one person to love."
Baradwaj Rangan is Editor, Film Companion (South).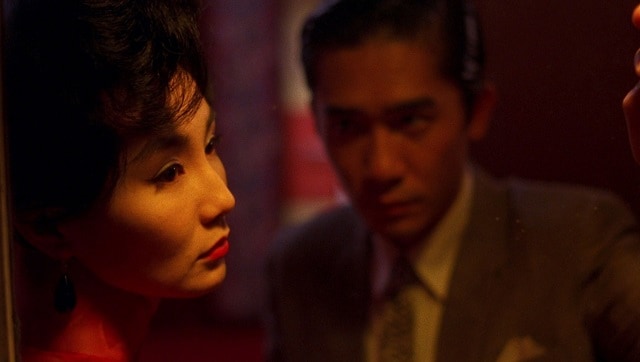 Entertainment
In The Mood For Love is the definitive film of Wong kar-wai's career.
Entertainment
"For people who really care about the future of cinema, I suggest they go buy a ticket to support their local cinemas when they reopen," Wong Kar Wai added
Entertainment
Now is a good time to remember an era when cinema could be unapologetically apolitical. A film like Louis Malle's 1971 drama, Murmur of the Heart is, without doubt, the least judgmental film ever made about incest.