Blade Runner 2049 trailer: Everybody is looking for Harrison Ford's character Deckard
Will Blade Runner 2049 answer the questions left unanswered by Ridley Scott's 1982 film?
The third trailer for Blade Runner 2049 is out, and we still don't know anything about the film.
Ridley Scott's 1982 film starring Harrison Ford gained a cult status following with its themes of a dystopian future and artificial intelligence catching the audiences' fancy — but the film left a lot of unanswered questions — what's the future of the human-like androids we saw in the film? What mission will Harrison Ford's character take on next? Is he even human?
The sequel just might answer all our questions.
Here's the official synopsis:
30 years after the events of the first film, a new blade runner, LAPD Officer K (Ryan Gosling), unearths a long-buried secret that has the potential to plunge what's left of society into chaos. K's discovery leads him on a quest to find Rick Deckard (Harrison Ford), a former LAPD blade runner who has been missing for 30 years.
Here's what we can glean from the third trailer:
More about Dave Bautista
The first shot of the trailer has Dave Bautista (who played Drax in Guardians of the Galaxy) talking to officer K.
K asks the unnamed character, "I thought you might be able to help me with a case. Any idea where I could find him?"
"You police?" asks Bautista. "Plan on taking me in?"
"I would much prefer that to the alternative," says K, which pretty much confirms Bautista is a replicant and that K is doing his job as a blade runner to 'retire' (a euphemism for kill) him.
California 2049
The official synopsis mentions the term 'what's left of society,' implying a post-apocalyptic event turned Los Angeles into a a society that is clinging onto whatever is left of the world.
The shot of these radial outposts in California feel like they could be arrays of farms — solar and other — that power the cities. It also looks like a shot right out of the apocalyptic films like Shane Woodley's Divergent or Jennifer Lawrence's Hunger Games.
Jared Leto's villain
Jared Leto makes it obvious that he is the bad guy with lines like "You do not know what pain is yet. You will learn."
He even wears a special pair of contact lens in hopes that he looks extra creepy for his role as  Neander Wallace, a replicant manufacturer.
So far, Leto hasn't mentioned how much time he spent preparing for the role of Wallace, as he did with his role in Suicide Squad. 
Robin Wright
Robin Wright plays the head of the LAPD department. Talk about typecasting - Wright played a similar role in Wonder Woman as Antiope, where she commanded Themyscira's entire army along with playing Diana's aunt.
The numeric code
This is second time there has been a reference to K's discovery of the numbers 6-10-21 carved into the bark of the single lonely tree in the midst of a wasteland.
It is unclear what these numbers are but K reacts emotionally towards them. Are they a date or this is a clue to the fact that K is a replicant? Is this his serial number?
Where is Harrison Ford?
From the looks of the trailer, everyone is looking for Harrison Ford's Decker. There are no answers to the whys of it, except a few cryptic statements. We first see Robin Wrights character stating that if he's found, they've bought themselves a war. Leto seems to be hunting him as well. Agent K (Ryan Gosling) seems to be looking for him.
Deckard himself appears to be hiding something, stating that things were simpler in the past. As K questions him, he asks "what happened?"
It looks like whatever happened in the interim period between the first Blade Runner film and this one has driven Deckard to hide in an abandoned city. Could his past be the key to the future of the world?
Here's a look at the film which will release on 6 October:
All images from YouTube.
Entertainment
The Working Girl reboot will mark Selena Gomez's second collaboration with Hulu after comedy series Only Murders in the Building.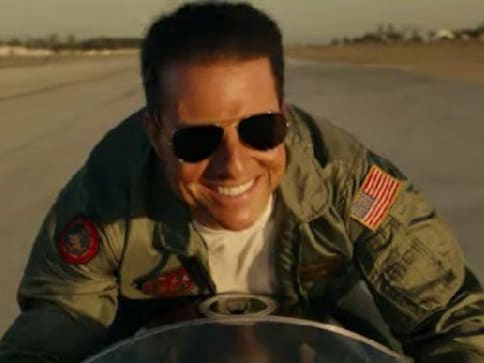 Entertainment
Brad Pitt and Tom Cruise to Ryan Gosling and Chris Evans, action stars bank on self-deprecating wit for an edge.