Black Panther trailer: Chadwick Boseman's T'Challa is presented as 'good man', but will he ably rule Wakanda?
In this trailer of Black Panther, we see T'Challa in his kingdom of Wakanda — a venerated ruler who also has a high-tech ride and a vibranium-enhanced suit
A 'third world' country, a king cheered by crowds, a high tech ride and vibranium-enhanced suits — the trailer of Black Panther tells us that it is a Marvel feel with a very different vibe. It shows the newest look of Chadwick Boseman as T'Challa, the protagonist and Michael B Jordan, the film's villain — Erik Killmonger.
Captain America: Civil War saw the death of T'Challa's father, who was assassinated. This leaves him with the task of grasping his power as the heir to the country of Wakanda, and rule it. Erik Killmonger, his nemesis, chooses the opportunity to stage a coup. In the trailer, we are told that T'Challa is a good man, which is not a strength for someone who wants to be a ruler. We also get an inside look into Wakanda, and how it is perceived as being a wild land of savages by the West.
But the question that everyone's asking is: What's the song playing in the background of the trailer? It's two songs actually; Vince Staples' 'BagBak' and Gil Scott-Heron's 'The Revolution Will Not Be Televised'.
Black Panther is historic because it is the first solo black superhero movie in the Marvel cinematic universe. Not only does it tell a story from the perspective of a person of colour, but it is also set in a milieu outside of America, which is the exception when it comes to Marvel's movies.
Black Panther directed by Ryan Coogler is slated to release on 16 February 2018. It also stars Lupita Nyong'o, Danai Gurira, Martin Freeman, Daniel Kaluuya and Letitia Wright.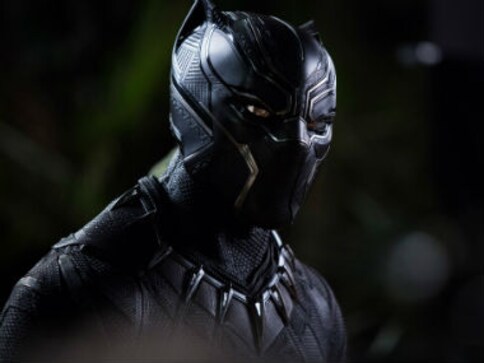 Entertainment
Disney's Black Panther gets off to a terrific start in the North American box office, rocketing to the top spot with record-breaking earnings of $242.2 mn
Entertainment
Ryan Coogler's Black Panther had its first screenings on Monday night and a premiere in Los Angeles.
Entertainment
Ryan Coogler isn't leaving Wakanda anytime soon as the filmmaker will write and direct the sequel to Black Panther.