Black Panther: Move over Iron Man, Bruce Banner; fans demand spin-off on gizmo genius Shuri's character
Black Panther's 16-year-old sister, Shuri, has been loved by fans across the globe who have called her the most promising Marvel character in recent memory.
Marvel's latest Black Panther has been garnering praise all over, with even Michelle Obama and Serena Williams declaring their love for the first black superhero-led franchise in the MCU. But the internet has taken to showering extraordinary love to a female character from the blockbuster the young 16-year-old princess of Wakanda, Shuri, played by Letitia Wright.
Shuri is the tech genius behind her elder brother T'Challa and his Black Panther wizardry, through her innovative use of Vibranium to build a technologically advanced Wakanda. The character is receiving widespread praise for her intelligent and mince-no-words attitude, as the gadget genius everyone has been waiting for, or proclaiming her as Marvel's most promising character in ages.
Her superiority to the other two tech geniuses in the marvel Cinematic Universe, Tony Stark aka Iron Man and Bruce Banner/The Incredible Hulk, has got audiences and reviewers excited, as a much needed addition to the Avengers when they take on super villain Thanos in the upcoming Infinity War.
Fans have stormed twitter with outright show of affection for the character.
everyone in the MCU is safe now, thanks to shuri

bc as soon as thanos steps on earth she's gonna roast the shit out of him and his entire look, he'll immediately crawl back into the hole he came out of in Utter Shame

shuri: *points at thanos bald head* WHAT IS THAAAAAT

— gabi, a shuri fan acc (@harleivy) February 19, 2018
nothing but respect for my favorite disney princess pic.twitter.com/i6k53QP3XW — . (@shuritchalla) February 17, 2018
every time shuri is on screen doing something amazing, the whole cinema's like "tony stark who?" or "tony stark is shookt". proud of my super genius sister shuri 🙌🏼 https://t.co/RBGHDUDRlx

— captain* (@iamgeekingout) February 15, 2018
A fan-made movie poster with Shuri as the Black Panther was also circulated with accompanying tweets.
#Shuri deserves her own spin-off movie. pic.twitter.com/AuPTMDh2mU — Lesego Semenya (@LesDaChef) February 19, 2018
looooooooooool man I love you guys https://t.co/OLxkoSTgdR — Letitia Wright (@letitiawright) February 17, 2018
"I grew up seeing so many stereotypes on TV and I didn't want to play that as well. This moment right now is years of prayer that's coming together to play such a character that … hopefully a lot of people can be inspired by. So for me it's a dream come true really. It's something positive in the world, and that's the type of person I am. It doesn't necessarily mean that that character is not flawed, But with this film, it can spark the brain of another kid that loves technology and loves science and lets them see that that's really cool and encourage them to create the next gadget that's going to help cure a disease or something. I'm proud to be a young black girl doing this, but also as much as this is for young black women to be inspired, (it's for) all women of all ethnicities, of all races to be inspired. And young boys too, young men too from all walks of life to be inspired by this film," said Wright, as reported by The Hollywood Reporter.
Entertainment
"All the stakeholders including the artists' forum have agreed that those vaccinated will only be allowed to take part in the shoot," says Federation of Cine Technicians and Workers of Eastern India president.
Entertainment
The judge said there was no reason to delay Harvey Weinstein's transfer any longer, denying his lawyer's request to keep him at a state prison near Buffalo.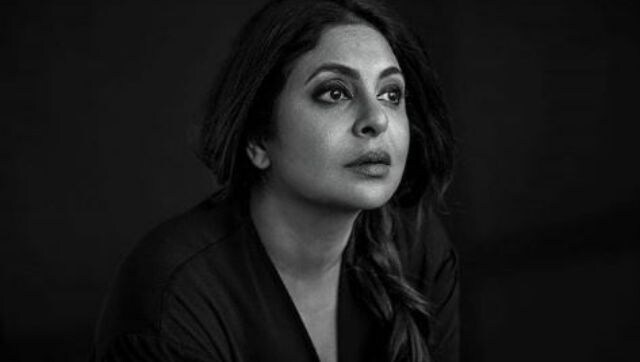 Entertainment
Human, which went on floors in January this year, revolves around the underbelly of human drug testing and the world of medical scam.