Black Panther: Marvel's new offering is likely to eclipse biggest of Will Smith starrers at global box office
Black Panther is expected to rake up a total of $445 million abroad, putting itself ahead of Will Smith starrers like Suicide Squad and I Am Legend.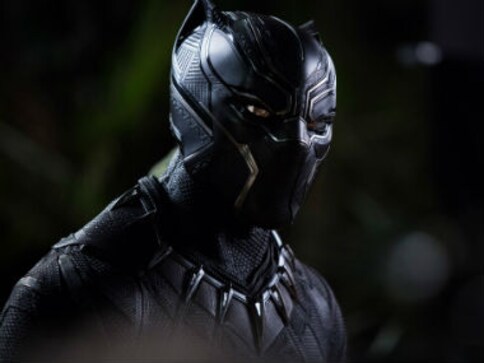 One of the most anticipated Marvel releases, Black Panther, perhaps only to be eclipsed by the upcoming Infinity War, is all set to get the domestic box office ringing to the tune of $150 million range, but the film is also poised to impact the international markets, as reported by Deadline.
The same report states that the movie is all set to open in the international markets of the UK, Hong Kong and Taiwan first, with Lunar new year holidays expected to boost sales in the Asian countries, followed by France, Italy, Germany, Australia, Brazil, Spain, Mexico and Korea. The movie is basically going to be playing in 70 per cent of all offshore markets and is expected to open with $120 million in overseas collections. The expectations from Black Panther is to beat the impressive international openings of Ant-Man at $73 million and Guardians of the Galaxy's $80 million, and rake up a total of $445 million abroad, the record so far for a largely unknown marvel character like Doctor Strange previously.
Marvel's top overseas openers remain Avengers: Age of Ultron, with $201.2 million, and Captain America: Civil War, at $200.4 million, as reported by Deadline.
But Black Panther might prove to be a bigger game changer than anticipated so far, as a big budget superhero movie with a black lead cast has never managed to do well internationally, with the exception of Will Smith's films. Black Panther's projected estimates put it ahead of Will Smith starrers like Suicide Squad, with its $133.7 million opening, and I Am Legend, at $77.2 million, as reported by Deadline.
The experience of the failure of the Blade series had ensured that studios remain apprehensive of pushing for mega budget blockbusters with back leading men, but with a $200 million budgeted Black Panther, Disney and Marvel are positioning themselves to break this glass ceiling both domestically and internationally.

Disney has also invested in A Wrinkle In Time, a $100 million plus budgeted movie to be directed by a woman of colour, the Oscar nominee Ava DuVernay. The live action version of The Lion King also features a large black cast with Beyonce, Donald Glover and Chiwetel Ejiofo among others as part of the project.
Entertainment
In an exclusive interview with Firstpost, Vicky Kaushal talks about how the brand of Govinda and Kader Khan's cinema inspired him and this film, the thoughts that were running through his mind a day before his Bollywood debut, and Govinda Naam Mera releasing directly on OTT.
Entertainment
Beyond its artificiality and some confused moral messaging, Kartik Aaryan is both adept and chilling in and as Freddy.
Entertainment
The actor established his career with Pakistani TV shows like Hamsafar and Zindagi Gulzar Hai, and carved his niche with Bollywood movies like Khoobsurat, Kapoor & Sons, and Ae Dil Hai Mushkil.