Black Panther box office report: Wakandan spectacle becomes fourth film in history to cross $100 million in second weekend
Marvel's Black Panther dominated the box office in its second week too, raking in $108 million at the North American box-office collection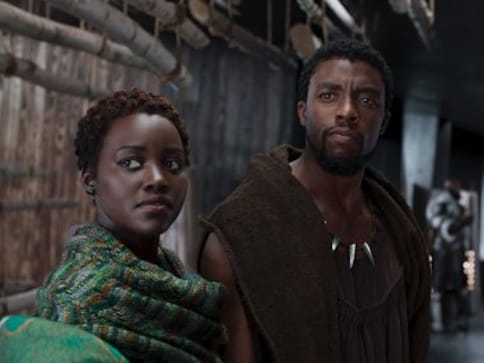 Marvel's Black Panther dominated the box office in its second week too, raking in $108 million at the North American box-office, the second-highest second week collection for any movie after Star Wars: The Force Awakens, as reported by Variety.
Typically, Hollywood movies show a dip in their first week to second week collections. But with $108 million in domestic and another $83.8 million in international markets, the movie has defied conventional performance trends. It has now become only the fourth movie in history to make more than $100 million in its second weekend after Star Wars: The Force Awakens, followed by Jurassic World, and The Avengers. So far Black Panther's total global collection stands at a massive $704 million with $400 million coming in domestically and $304 million internationally making it the second-fastest grosser of all time, as reported by Forbes.
The data shows that the superhero extravaganza set in the fictional African nation of Wakanda, an advanced technological nation with vast reserves of vibranium, has declined only 46% from its opening weekend sales. This points towards an extraordinary acceptance by audiences.
The Chadwick Boseman starrer, directed by Ryan Coogler has been drawing rave reviews all over, including an impressive 97% fresh rating at the aggregator service Rotten Tomatoes. The movie is also fast becoming a cultural phenomenon and a landmark for black representation and diversity in the mainstream. Black Panther's opening weekend gross of $192 million is the highest debut ever for a February film and the fifth highest of all time. The movie looks set upon its course of emulating a summer blockbuster collections in a winter month.