Black Panther actor Michael B Jordan to star in films based on Tom Clancy's John Clark series
The studio is developing two movies for the Michael B Jordan's character, with an adaptation of Without Remorse followed by a sequel based on Rainbow Six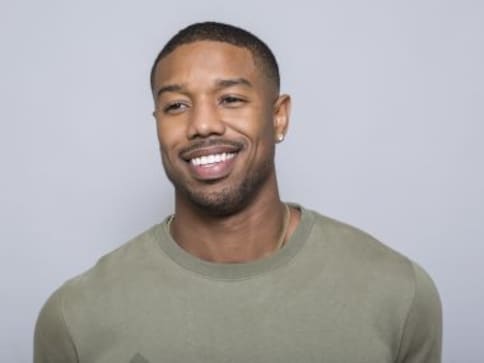 Los Angeles: Black Panther star Michael B Jordan is all set to star in a new film series based on Tom Clancy's character John Clark.
According to Variety, Paramount Pictures is planning a film series on Clark, who is Clancy's second most famous character after Jack Ryan.
The studio is developing two movies for the character, with an origin story planned for an adaptation of Without Remorse followed up by a sequel based on Rainbow Six.
Clark aka John Terrence Kelly, is an ex-Navy Seal-turned-operations officer for the CIA. He has been described by his creator as "Ryan's dark side" and "more inclined to take physical action than Jack is".
Akiva Goldsman will be heading the project as the film's main producer along with Jordan, Josh Appelbaum, and Andre Nemec.
Paramount is in talks with writers for the Without Remorse adaptation and has hired writer-producer Akiva Goldsman to lead the project.
On the big screen, Clark has been portrayed by Willem Dafoe in Clear and Present Danger (1994) and Liev Schreiber in The Sum of All Fears (2002).
Clancy's classic Jack Ryan was recently played by actor John Krasinski in Amazon's hit series of the same name.
Jordan, 31, who most recently appeared in Marvel's Black Panther, is currently awaiting the release of Creed II.
Entertainment
Jennifer Lopez and Ben Affleck, who were together from 2002 to 2004, have rekindled their romance since April this year after she ended her engagement with Alex Rodriguez
Entertainment
Here's charting the feud between Dwayne Johnson and Vin Diesel, after the latter recently confirmed he won't appear in the tenth and eleventh Fast & Furious movies.
Entertainment
Dr John was known as the funky New Orleans "night-tripper" musician who blended several musical styles with a hoodoo-infused stage persona and gravelly bayou drawl. He was a six-time Grammy winner and Rock & Roll Hall of Famer who was a white man that found a home among Black New Orleans musicians.