Black Panther 2: Martin Freeman confirms he'll reprise role as CIA agent Everett Ross in Marvel's sequel
Black Panther was the first Marvel superhero film to earn a best picture Oscar nod.
Marvel Studios may not have made any formal announcements about Black Panther sequel, but actor Martin Freeman has confirmed his involvement in the project.
Freeman, who played CIA Agent Everett Ross in the Chadwick Boseman-fronted 2018 film, said he is not sure when the much-anticipated sequel will get into production.
"As far as I know, I will be (returning). As far as I know, I will be in another Black Panther. That's my understanding. As to when that will happen, I don't know," Freeman told Collider when asked about his return to Marvel Cinematic Universe.
Black Panther 2 was not announced during Marvel Studios' San Diego Comic-Con, but Ryan Coogler is expected to return as the director of the new film.
Marvel Studios head Kevin Feige, however, later on hinted that a Black Panther movie can be a part of the studio's fifth phase.
Marvel introduced us to Black Panther last year. The superhero breed rooted in the backdrop of Wakanda, Africa, has kept itself and its technological advances hidden from the world for centuries. With least human interaction, the Wakandians have evolved and the world knows nothing about them.
In the film, the titular role of Black Panther is essayed by Chadwick Boseman, who takes up his power from a native heart-shaped herb. The film is an acclaimed blockbuster both critically and commercially.
Apart from being a global blockbuster with USD 1.3 billion worldwide, Black Panther also became the first Marvel superhero film to earn a best picture Oscar nod.
Talking of phase 4, Marvel announced films and tv series like-- Thor: Love and Thunder, Guardians Of The Galaxy Vol. 3, Black Widow, The Eternals, Doctor Strange 2, Shang Chi, Blade and others in its phase four.
Find latest and upcoming tech gadgets online on Tech2 Gadgets. Get technology news, gadgets reviews & ratings. Popular gadgets including laptop, tablet and mobile specifications, features, prices, comparison.
Entertainment
The Television Academy announced that each network and streaming service competing on the telecast has pledged a $100,000 donation for every Emmy they win.
Entertainment
Zendaya overcame a strong group of nominees such as Jennifer Aniston, Olivia Colman, Laura Linney, Sandra Oh and Jodie Comer.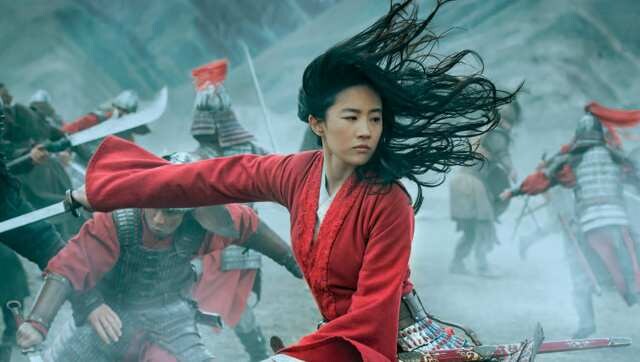 Entertainment
Disney's Mulan remake debuted in China over the weekend with a disappointing $23 million, even with most theaters in the region being reopened