Bigg Boss Telugu week 5 update: As Mumaith Khan is eliminated, Jr NTR introduces a new twist
Mumaith Khan was not leaving the Bigg Boss Telugu house just yet; she was sent to a secret room for the time being
One hell of a luxury budget task later, it was time for some weekend fun and frolic in Bigg Boss Telugu, but with a twist.
Jr NTR once again engaged with tasks and a laugh riot, but also surprised us with Sunday's elimination. Last week saw Dhanraj, Archana, Mumaith and Hari Teja in the eliminations. While Mumaith was finally evicted, there is more to the story.
While Dhanraj and Archana were nominated, Mumaith and Hari Teja had volunteered to risk elimination. Here's how dynamics of the Bigg Boss Telugu house changed after that:
The great egg challenge
Two teams fought to save their eggs, and in the process, the house had too much drama and action for the first time ever.
Last week's luxury budget task had Navdeep and Mumaith battling it out with their team mates. While Navdeep won the task with the help of his teammates Diksha, Shiv Balaji and others, for Mumaith, the task turned out to be quite heavy on emotion.
The actress was disappointed with the housemates for playing the game and not thinking about the eliminations and relationships. This was also the first time that Dhanraj and Mumaith battled it out. The duo, known for their bonding since Day One, were now in a tiff due to the luxury budget task.
Mumaith eliminated, or not?
This Sunday came as a shock for everyone, as Mumaith was declared the eliminated contestant. When she came out and dropped the bomb on her teammates and teared up because she would have to leave behind her housemates and tons of memories, Jr NTR took her by surprise. The actress was not leaving the house yet; she was sent to a secret room for the time being.
It is said that Bigg Boss is giving her another chance to survive in the house, as she had nominated herself for eliminations and it wasn't a 'fair' nomination. The housemates were obviously unaware of this, and had begun getting used to life without 'Mumu'.
Just as the Bigg Boss Telugu audience was dumbstruck by Mumaith's departure, the secret room twist lifted the hopes of many, considering that the actress has been one of this season's favorite contestants. When will she get back to the house, and will there be another wild card entry? Like Jr NTR always says, the Bigg Boss house is full of surprises. So, we'll need to wait and watch.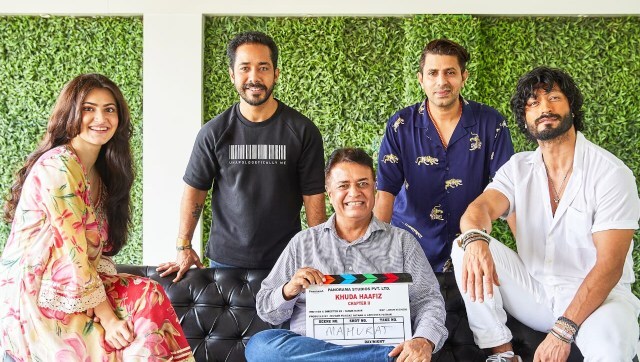 Entertainment
Other announcements include The Kapil Sharma Show's team getting vaccinated and America Ferrera boarding the cast of Apple's series WeCrashed.
Entertainment
While Ankita Lokhande will continue to play Archana in the series, Shaheer Sheikh joins the show as Manav, which was originally played by Sushant Singh Rajput
Sports
Pillay was awarded the Rajiv Gandhi Khel Ratna Award by the Government of India in 1999. He also received the Padma Shri in 2001 for his contribution and dedication to the sport.