Bigg Boss Tamil 2 weekly updates: Mumtaz, Ponnambalam, Riythvika, Balaji, Shariq, and Mahat face eviction
The week seven in the Bigg Boss house started with a spree of high-octane drama.
The week seven in the Bigg Boss house started with a spree of high-octane actions. Unlike the other leaders, Aishwarya began to plan things much ahead, and in an urge to be a better leader, she eventually made some worse decisions that disturbed the unity in the house. As Bigg Boss housemates are having a tough time handling her attitude, Vaishnavi continues to be in her secret room and silently observes everyone's reactions.
Aishwarya's lousy attitude shocks contestants 
In her first duty to split the teams for daily household chores, Aishwarya tested the patience of Mumtaz, one of the level-headed candidates in the show. During the weekend episode, Kamal Haasan asked Mumtaz to work with Sendrayan in the cooking team. Aishwarya first decided to include Janani in the cooking team; on negotiation, she again had Ponnambalam as a choice — someone with whom Mumtaz would hate to work. After repeated discussions, Balaji joined Mumtaz and Sendrayan. Mumtaz claims to have morning numbness, and she doesn't want to cook or do any task in the morning, but the leader demanded Mumtaz to cook breakfast. An unyielding Mumtaz refused and bellowed, "What's wrong with this girl!"
Balaji turns defiant! 
The whole house engaged in a discussion about backbiting and using unparliamentary words. During the conversation, Mahat remarked, "People are being a chameleon and be nice before us but backstab in our absence (implying Balaji)." Balaji, who was hurt by his remarks, skipped his next few meals and even stayed away from Sendrayan's birthday celebration. The next day, he protested to take part in the nomination demanding an audience with Bigg Boss.
Mumtaz, Ponnambalam, Riythvika, Balaji, Shariq, and Mahat face eviction 
This week's nomination process happened in the garden area where the inmates were asked to shred the photographs of candidates they want to nominate for eviction. As Balaji was not ready to nominate before his meet with Bigg Boss, the Bigg Boss locked the main door and didn't let people inside until the nomination is over. It took hours before Yashika developed stomach cramps and the Bigg Boss opened the door for her. It was a pretty long list for eviction nominations this week comprising Mumtaz, Ponnambalam, Riythvika, Balaji, Shariq, and Mahat.
Bigg Boss appoints Aishwarya as the dictator of the house 
Making Aishwarya the dictator of the house, Bigg Boss ensured to grant her the immunity against next week's nomination if she excels in her role. Janani played the dictator's counselor, and Danny, her bodyguard. Balaji revolted against this luxury budget task and stayed aloof. More than one person should not sit in the same place; no one should raise voice against her; no one dares to look her in the eye. All should sing a song hailing her twice daily. These are some of the rules imposed by the queen on the subjects.
Aishwarya humiliates Balaji; contestants turn furious 
Bigg Boss live streamed Balaji, Shariq and Riythvika's gossip to Aishwarya in the specially set activity area. This triggered the queen, and she ordered Shariq to dump the trash can on him. As Shariq hesitated, Aishwarya herself did the deed. The inmates were taken aback by her change in attitude; "What the hell are you guys doing? Treat people with humanity," cried out a teary-eyed Mumtaz. But the queen went ahead and ordered Sendrayan to abuse Balaji with filthy language. She jailed Mumtaz for crying and threatened to dump more garbage on Balaji if she cries any more. "You don't know anything that's happening behind our back, Mumu. Stay calm," she warned Mumtaz. When the counselor tried to calm her down, the queen was beyond control. Shariq, who vowed to break her mannequin outside, was made to protect it day in and out.
That night when Janani and Danny tried to persuade her to go easy, Aishwarya retorted, "How can Balaji utter a word demeaning my mother? I will do this for the sake of my mom and family." The next morning the queen's atrocities started when she snatched the teacup from Sendrayan and poured it in the sink. This provoked Sendrayan and what came next was a slew of swear words from both the parties. The queen's punishments continued for the day by making people, who speak against her, kneel in the sun, lock themselves up in jail and pour contaminated water on the inmates. The tension in the house was palpable; Aishwarya might face the repercussions of her actions in the coming days considering the growing hostility towards her.
Find latest and upcoming tech gadgets online on Tech2 Gadgets. Get technology news, gadgets reviews & ratings. Popular gadgets including laptop, tablet and mobile specifications, features, prices, comparison.
Entertainment
Helmed by Apoorva Lakhia, Voot Select's Crackdown revolves around an anti-terrorist squad deployed on a secret mission to track down a dangerous nexus
Entertainment
Arjun Rampal is essaying the role of a high-profile defense lawyer in ZEE5's Nail Polish.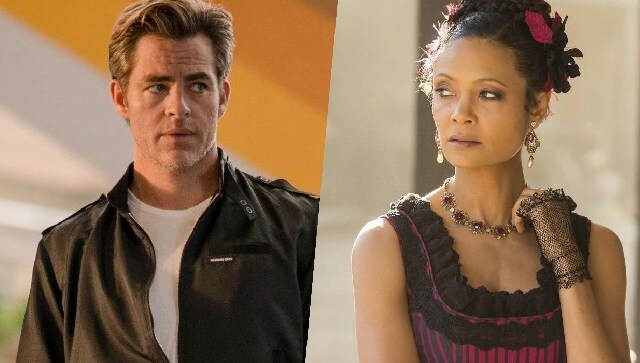 Entertainment
All The Old Knives is based on Olen Steinhauer's 2015 novel of the same name, and will be directed by Janus Metz of Borg vs McEnroe-fame.