Bigg Boss 12, 9 October, Day 23 written updates: Shivashish, Surbhi out of captaincy race after getting physical in jailbreak task
The Jailbreak task in the Bigg Boss 12 house, relentlessly continued between the contestants giving way to bouts of anger, frustration and grievances.
The Jailbreak task relentlessly continued between the contestants giving way to bouts of anger, frustration and grievances. After battling it out with the others only Sreesanth and Somi were left in the jail and Romil and Karanvir continue to guard them. Whether a chivalrous Sreesanth would let go of the opportunity to be the captain for Somi's sake, or choose to fight back and secure his position, there remained that bone of contention.
Next morning the contestants were woken up to a new day with another punchy song - 'Allah Duhai Hai' that enlivened their spirits. The second part of the Jailbreak task was announced where the roles of the contestants were interchanged. Sreesanth, Nehha, Jasleen, Deepak, Surbhi, Sourabh and Somi turned cops, and Karanvir, Dipika, Srishty, Saba, Romil, Shivashish and Urvashi became the prisoners. There was a lot of aggression in this round as well. While Surbhi tried to drag down Srishty as a defence mechanism, Shivashish was harsh towards Deepak while crossing the wall.
Sreesanth gave up in the end round and Somi-Saba became the first contenders of captaincy for the upcoming week. Dipika broke down as Sreesanth lost, she felt bad that the latter cheated his teammates.
Deepak and other housemates were having a discussion about Shivashish 'cheating' during the captaincy task and in the process Deepak and Saurabh got into an argument. Deepak abused Saurabh which doesn't go down well with Saurabh and he lost his calm. When Surbhi and Sreesanth had a discussion on the latter giving up, former cricketer confessed that it's one of his tactics.
Sreesanth, Karanvir and Srishty were having a discussion about Nehha, and Sreesanth was mighty upset with her for bringing an old topic during the task. Jasleen and Shivashish had a conversation in the night when the light went off. Shivashish was curious to know something about her relationship with Anup Jalota, however, he said he will ask her post the show. Jasleen agreed to share information after they were out of the house.
The housemates were planning and plotting regarding who should be the next contender for captaincy as the teams would be changed. Bigg Boss warned housemates for talking in English. Deepak slyly took a dig at Shivashish and Karanvir for talking in English. He indirectly called them elitist. Surbhi got involved into this scuffle and created more chaos. Sreesanth called her "bachhi" (kid) and she got agitated. Sreesanth got hyper as usual and the situation got worse. They kept calling Surbhi a child and the war of words escalated.
Shivashish tried to comfort Jasleen when she told him that she is being taunted by Surbhi and other jodis for being on both the sides. Shivashish told her not to worry.
The second round of the task began. Deepak and Surbhi were the first guards. Surbhi's hand got entangled in Srishty's hair and the latter was in pain. Karanvir took a stand for Srishty. He said, "Don't let this go." They claimed that Surbhi pulled her hair. Meanwhile, Deepak accused Shivashish for hitting him. Deepak said Shivashish kicked him and now he was injured. The housemates went against Surbhi. They stated that they won't continue if strict action isn't taken.
Surbhi apologized and Srishty pardoned her. Deepak, on the other hand broke down that no one took a stand for him. Bigg Boss slammed Shivashish and Surbhi for their behaviour and announced that both are disqualified from the task as they had got physical. The task then continued further and the guards first targeted Romil and then Saba. In the end, Karanvir, Srishty and Urvashi remained in the game. Who amongst them will become the second contender and compete with Somi in the captaincy task will be revealed in today's episode. There are also chances of mid-week eviction in today's episode.
Find latest and upcoming tech gadgets online on Tech2 Gadgets. Get technology news, gadgets reviews & ratings. Popular gadgets including laptop, tablet and mobile specifications, features, prices, comparison.
Entertainment
After Michael Apted's death last week at the age of 79, he left behind not only his enormous artistic undertaking with Up, but also a nontraditional family unit in his documentary subjects and colleagues.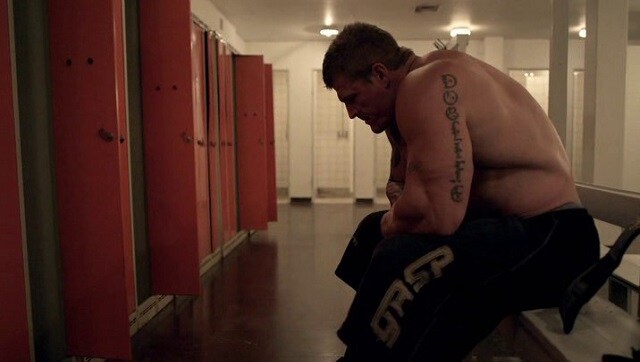 Entertainment
Teddy Bear turns the "emancipation movie" on its head. Most times, the person who needs emancipating is a woman. It's interesting to see this most masculine-looking of men needing to "find himself", too.
Entertainment
In a 5 January social media post, Dr Dre said he was "doing great and getting excellent care from my medical team."