Bigg Boss 12, 9 December, Day 84 written updates: Sreesanth's wife blasts Surbhi, Karanvir meets daughters
After the unexpected eviction on Bigg Boss 12, Sunday's episode was an emotionally charged one with family members of the inmates entering the house
Saturday's episode of Bigg Boss 12 saw Megha Dhade and Jasleen Matharu bid goodbye to the show. After the unexpected eviction, Sunday's episode was an emotionally charged one with family members of the inmates entering the house.
This week's luxury budget task is called 'Remote Control' where Bigg Boss will give commands to the contestants to either pause, play, rewind or fast forward. The contestants have to follow the command and not breach it in order to win the luxury budget.
Upon the announcement of the task, the inmates understood that their families would be visiting the house.
The first one to enter the house was Surbhi's brother Abhinav, who justified his sister's actions to everyone. He also met the rest of the contestants and praised them for their game. Surbhi got emotional and cried a lot on meeting him. Next to enter was Sreesanth's wife Bhuvaneshwari. She told Sreesanth that he was playing well but he needed to control his temper and not get provoked by the rest of the members in the house. She met Dipika with a lot of warmth and lauded Deepak for making a song about Sreesanth.
While she ignored Rohit completely saying he didn't exist for her, she lashed out at Surbhi saying she cannot forgive her for the way she behaved with Sreesanth, and the comments she made on his profession and family. Sreesanth tried to stop her from saying all that to Surbhi but Bhuwaneshvari did not stop and further called Surbhi 'thankless' and 'ungrateful'. It may be recalled that Sreesanth had helped Surbhi win the 'Breaking News' task by giving her an exclusive information on what had transpired between him and Harbhajan Singh, and that had helped her snag the captaincy. Bhuvaneshwari also said that for the first time in five years she had seen Sreesanth's father get angry for what Surbhi said to Sreesanth. However, Sreesanth tried to resolve the matter and reluctantly, his wife hugged Surbhi. Sreesanth was overjoyed to see both his children who surprised him.
Surbhi was hurt and cried over what Bhuvaneshwari said to her. Karanvir consoled her by making her understand that she's his wife and she had every right to say that in defence of her husband. Since some of the contestants like Romil and Somi had not witnessed Bhuvaneshwari blasting Surbhi, Deepak narrated the entire episode. Sreesanth felt bad for Surbhi, so he and Dipika decided to talk to Surbhi, who took it in a positive manner. Soon after, Rohit apologised to Dipika for talking to her rudely. Dipika also said that he has to work on his speech and Rohit agreed. Later Sreesanth and Dipika discussed Rohit wherein Dipika said that she was fine with Deepak but Rohit irked her a lot.
Next day in the afternoon, Deepak's proud father entered the house and met his son and all the contestants while giving them his blessings. He stole the show when he told Somi that he could not get her married to Deepak, and all have a hearty laugh over his statement. He guided Deepak to be real and not to get influenced by anyone. While Rohit's mother too supported her son, both Deepak's father and Rohit's mother apologised to Sreesanth for their children's behaviour towards him.
The day ended with the heartwarming entry of Karanvir's wife Teejay along with their twin daughters. Teejay told Rohit and Deepak to control their naughtiness. Teejay was thankful to Dipika for taking care of her husband. She also told Sreesanth that she and his wife will make everything fine once they are out of the house. Teejay, who, like several others felt that Karanvir has fallen in bad company, advised him to not to indulge in groupism and play his own game. Karanvir made his family meet everyone, but the most emotional part was where the daughters refused to leave their father's hand and he cried profusely.The entry of family members strengthened the relations of the housemates within and they all decided to let go of their grudges and start a new game till the finale.
Find latest and upcoming tech gadgets online on Tech2 Gadgets. Get technology news, gadgets reviews & ratings. Popular gadgets including laptop, tablet and mobile specifications, features, prices, comparison.
Entertainment
"I wasn't expecting my eviction, I wanted to win the show but I am grateful to my fans who got me till this stage in the game," says Jasmin Bhasin
Entertainment
Pista Dhakad was returning home after Bigg Boss 14 Weekend Ka Vaar shoot with a colleague when they met with an accident.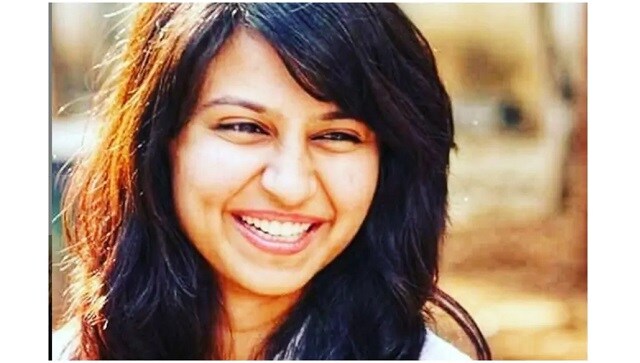 Entertainment
Jayashree Ramaiah was found dead at an old age home in Bengaluru, where she was reportedly undertaking treatment.