Bigg Boss 12, 6 December, Day 81 written updates: Housemates choose Surbhi over Rohit as new captain
Somi was seen getting upset will fellow Bigg Boss contestant Jasleen over her friendship with Surbhi
After a lot of planning and plotting amongst themselves during the 'BB School Bus' task, Rohit and Surbhi finally managed to become the contenders for the captaincy task. Both of them were set to put their best foot forward to win the task as this week the captain would be be given a special privilege, that is, a direct entry in the semi finale week. Hence the competition became tougher and more intense.
Making the battle between the two more interesting and entertaining, Bigg Boss announced the captaincy task, where the contenders were given two stages and two singers to woo the audience for them. Jasleen was the singer for Rohit and Deepak was assigned to Surbhi and their stages were named as Rohit Sangeet Sabha and Surbhi Sangeet Sabha. There were two golden chairs kept in front of each stage. With every buzzer, each contestant had to rush towards the stage and declare the person they supported for captaincy. They also had to state the reason why they were supporting them over the other. Later, the singer from the team who got a vote had to sing a song for the contestant. Karanvir was the sanchalak of this task.
Surbhi and Rohit's task was to convince as many contestants to support them. They took this opportunity to go to everyone and apologize for their behaviour so they could win their support. The housemates were also in a dilemma— they had to choose between the lesser arrogant contestant among the two as both have behaved in an extremely vengeful manner in the past weeks. Sreesanth made it very clear to both that he would be supporting Surbhi as she had proved herself on becoming captain thrice. Rohit tried to woo Megha but she, too, has decided upon supporting Surbhi and so did Romil, Deepak and Somi.
Deepak performed a song and dedicated to Sreesanth and his wife Bhuvneshwari which also happened to be his sister-in-law's name. Soon after, Surbhi was elected as the captain of the week. Earlier, Deepak was heard telling Karanvir that Surbhi had hurt him, but Karanvir said that he supported Surbhi because she is real, unlike Rohit, who he considered to be two-faced and one who cannot be trusted. Deepak told Karanvir that he felt guilty for what he did. Karanvir became emotional and said that it was the first time he felt someone understood him. Karanvir and Deepak hugged each other.
Further, Surbhi tried to justify to Deepak that she had never betrayed him and only went with the flow. Bigg Boss told housemates to improve their game as they do not have much time inside the house. Megha discussed the possibility of being in the top five with Jasleen and Sreesanth and also opined on Deepak and his weird behavior.
A new task was assigned for the inmates. The contestants had to wash a dirty car and Sreesanth and Romil were elected as captains of the two teams. The two had to impress the housemates. Deepak became the sanchalak of the task and had to announce the winner. The best performer of the task was to win the used car. Romil and Sreesanth tried to impress housemates to join their teams. Karanvir and Rohit joined Sreesanth's team. Romil and Sreesanth's fun banter gained housemates attention. Surbhi joined Sreesanth's team and Deepak announced Sreesanth as the winner of the task. Sreesanth announced Surbhi as the best performer of the task.
Romil and Rohit then teamed up to tease Sreesanth over his knowledge of cricket but Sreesanth explained to Romil what he went through while in the jail. Romil avoided having a discussion about it. However, Dipika consoled Sreesanth. Romil discussed with Megha and Jasleen about what he spoke about with Sreesanth, clarifying that he didn't intend to humiliate him. Sreesanth was upset with the comments from all that. Somi shifted to the bed near Deepak and Rohit as she got disturbed with Jasleen and Megha chatting late at night. Megha asked Jasleen why Somi was feeling jealous. Jasleen answered that because she was getting close to Romil, which in turn affected her bond with Somi.
Find latest and upcoming tech gadgets online on Tech2 Gadgets. Get technology news, gadgets reviews & ratings. Popular gadgets including laptop, tablet and mobile specifications, features, prices, comparison.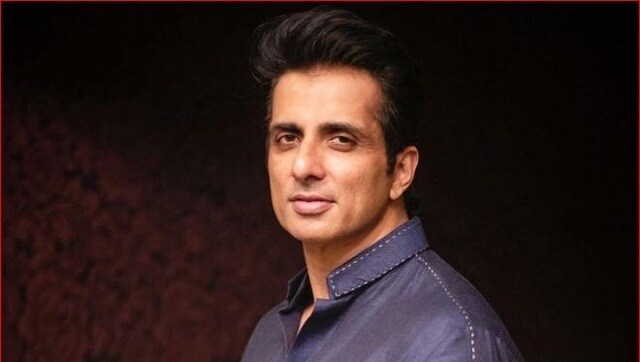 Entertainment
Sonu Sood has denied allegations of unauthorised development, saying that he has taken approval from the BMC and was only waiting for clearance from the Maharashtra Coastal Zone Management Authority.
Entertainment
Banita Sandhu, who tested positive for COVID-19, was admitted to a private hospital in Kolkata after she refused to be treated at a government facility.
Entertainment
Apart from Aari Arjuna and Balaji Murugadoss, Ramya Pandian, Som Shekar and Rio Raj also made it to the finale