Bigg Boss 12, 5 October, Day 19 written updates: Sreesanth, Karanvir, Nehha nominated; Anup-Jasleen go on date
Surbhi and Romil are elected as the new captains of the Bigg Boss house
With fights, arguments and lovers' tiff, the Bigg Boss House has seen it all this week. Post the completion of a gruesome luxury budget task, Saba - Somi, Sorabh-Shivashish and Surbhi-Romil were chosen to compete for the Fizz Captain. Of the jodis only Somi, Surbhi and Shivashish took part in the task wherein all the three had to hold the captaincy ring for as long as they could and whoever left the ring was eliminated from the competition. Nehha was the moderator of the task, and she strongly took a decision against Somi for playing unfair. The Khan sisters were not happy with this decision and as always created a ruckus over being treated unfair. Shivashish and Surbhi remain in the task with indelible persistence.
Dipika said that she doesn't support Nehha in her decision. The Khan sisters were upset but Nehha stood by her decision. Nehha and Dipika were having a discussion about the same in the bathroom. Dipika questioned Sreesanth why was he talking to Romil in fun way. Sreesanth validated his point. Dipika then said she didn't agree with Nehha's decision. Sreesanth tried to convince Shivashish to let go of the ring. Shivashish did so making Surbhi and Romil the new captain. Surbhi planned to send the Khan sisters in the kaalkothri. The housemates wake up to the song - 'Khula Hai Mera Pinjra'.
With the captaincy nomination, it was also time for the housemates to nominate three contestants among themselves for the Kaalkothri. After much altercations, the trio —Nehha, Karanvir and Sreesanth self-nominated themselves to get imprisoned. This did not go down well with Bigg Boss, who not only sent them to jail but also nominated them for the next week's eviction. Karanvir, who had earlier too nominated himself for kaalkothri and as a result was also nominated for eviction, had no regrets.
Karanvir and Sreesanth got mighty upset with the captains, as they couldn't correctly count the number of nominations. Romil and Sreesanth had a massive fight, yet again. Sreesanth woke up and slammed Romil. He threatened him to open the jail door. Meanwhile, Karanvir got into a verbal spat with Surbhi, who claimed that Sreesanth spat on him. Saying that he was a cricketer at home, she threatened Sreesanth to meet her outside the house. Sreesanth locked himself in the washroom while Karanvir and Nehha plead that he come out.
Following a dramatic day, Bigg Boss has a special surprise planned for Anup-Jasleen in the form of a romantic date. In the activity area, Bigg Boss decorated the space with a dinner table for two, dim lighting with roses and candles enhancing the ambience. Anup and Jasleen decided to let bygones be bygones. While Jasleen stated how she missed doing a romantic dance with her beau, Anup went on his knees with a red rose saying 'I love you' to her. He also sang 'Chaudhvin ka Chand' on a harmonium for her and the much in love couple also danced on 'Sanson ko sanson' from Hum Tum.
Find latest and upcoming tech gadgets online on Tech2 Gadgets. Get technology news, gadgets reviews & ratings. Popular gadgets including laptop, tablet and mobile specifications, features, prices, comparison.
Entertainment
After Michael Apted's death last week at the age of 79, he left behind not only his enormous artistic undertaking with Up, but also a nontraditional family unit in his documentary subjects and colleagues.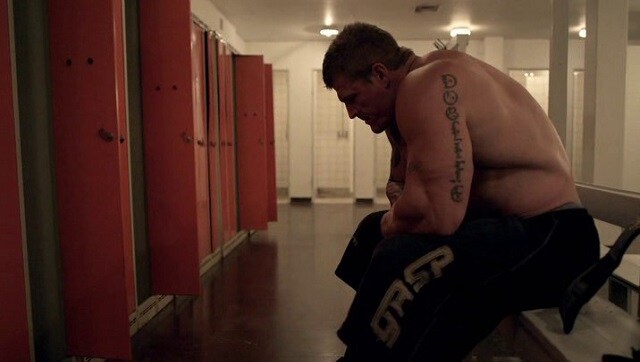 Entertainment
Teddy Bear turns the "emancipation movie" on its head. Most times, the person who needs emancipating is a woman. It's interesting to see this most masculine-looking of men needing to "find himself", too.
Entertainment
In a 5 January social media post, Dr Dre said he was "doing great and getting excellent care from my medical team."