Bigg Boss 12, 27 November, Day 72 written updates: Contestants hold a trial, accuse each other of misdoings
The Bigg Boss 12 house has got a desi makeover for this week's luxury budget task
The Bigg Boss 12 house has got a desi makeover for this week's luxury budget task. To give the contestants a hint of what was in store for them, Bigg Boss woke up the contestants to the song Desi Girl from Dostana. This week's luxury budget task was called BB Panchayat. The house was divided into two groups - Team Dipika with Romil, Sreesanth and Megha, and Team Deepak with Rohit, Karanvir and Surbhi. Deepak and Dipika were the mukhiyas of their teams and Jasleen and Somi were the sarpanch.
Everyone had to dress up as per the characters assigned to them. Deepak and Dipika had to present their cases and make allegations against the contestants of the opposite team and declare why they were not suitable to stay in the Bigg Boss house. Somi and Jasleen had to select the strongest allegation amongst them and call the contestants for a trial. Based on the argument presented by both the team, the sarpanch had to decide whose argument was the strongest and declare the winner.
Dipika's first allegation was against Surbhi for being fake and Deepak accused Romil of being a hypocrite. A lot of heated arguments among the teams were seen as both tried to defend each other. Both Deepak and Dipika had presented strong arguments in favour of their attorney, making it difficult for Somi and Jasleen to give their judgement. Dipika called Romil a witness who revealed Surbhi's plans which proved that she was fake. Surbhi defended herself. Team Dipika won the first round. Surbhi said her justifications were not considered. Dipika told Sreesanth and Romil that they wouldn't get aggressive when allegations are levied on them.
In another dramatic turn of events, Surbhi accused Romil of staring at her inappropriately, raising questions on his character. Romil swore on his son that he had never done that. The second round of the task began with Deepak accused Romil of having double standards. This was proven with several examples and instances and Team Deepak won the second round. Further, Dipika accused Rohit saying that he disrespected everyone in the house and passed demeaning comments. Both, Somi and Jasleen agreed with Dipika and gave their judgment. Team Dipika won the third round.
Soon after, Romil broke down due to Surbhi's accusation. He isolated himself and cried saying he didn't expect Megha to stoop to this level to win the game. Defending himself, he said that he had this habit of staring and thinking without realising who was sitting in front of him. Somi and Jasleen came to his support. Megha told Romil that Surbhi is not guilty about what she said and he shouldn't think about it. Somi told Surbhi to apologise but the latter stuck to her words. However, she did go and say sorry to Romil later, but still did not take her words back.
Later in the night Deepak, Karanvir, Rohit and Surbhi discussed about the strategy for the task the next day. Karanvir suggested they start with Megha as it will be easy to form allegations against her as she was nominated by Bigg Boss for her ill-behaviour with Deepak. Then, Karanvir said, they could move on to Sreesanth.
Tomorrow, we will see that how Megha and Sreesanth give befitting replies to the allegations levelled against them with the latter getting aggressive as ever.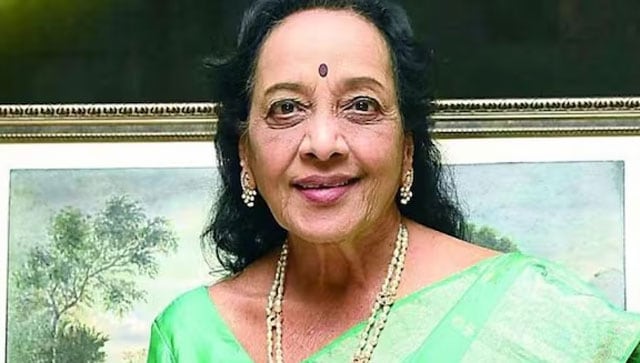 Entertainment
She had won the Filmfare award for Hindi Film 'Milan'. Some of her iconic films include 'Missamma', 'Gundamma Katha' and 'Sri Krishna Tulabharam'.
Photos
After unveiling the first teaser of the action-thriller film, Bholaa back in November, makers have now released the second teaser today. Notably, Ajay and the entire team have been keeping the audience intrigued by releasing several character posters from the film at regular intervals.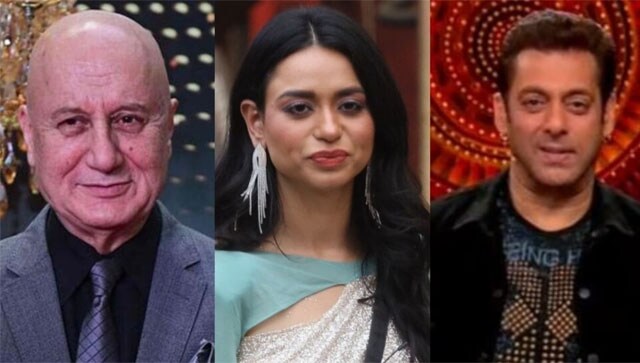 Entertainment
Taking to Twitter, Kher shared the aforementioned video of the 'Weekend Ka Vaar' episode and recalled Soundarya's journey from being a doctor to becoming an actor with dignity.