Bigg Boss 12, 26 December, Day 101 written updates: Deepak wins the BB hotel task twice
Bigg Boss 12: Gauhar Khan, Aalisha Panwar and Jasmine Bhasin checked in to the Bigg Boss hotel.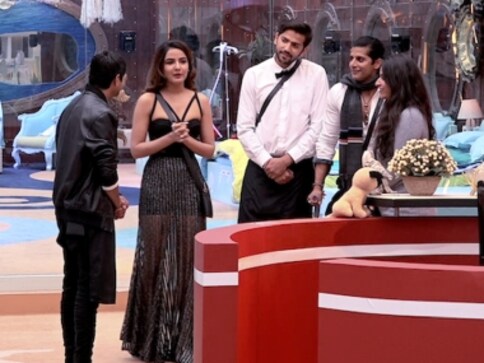 The countdown to the finale is on and no stones are being left unturned in making it a week to remember. Day 1 of the Bigg Boss hotel task had been lucky for Sreesanth and Romil. Romil got an opportunity twice to make a vote appeal video, once with Hina Khan and later with Neil Bhatt. Sreesanth got a chance with Juhi Parmar. Seeing their co-contestants win the task, the others pulled up their socks higher to compete for the second day of the task. Everyone decided to give their best shot to please the guests that were about to come.
Gauhar Khan, winner of Bigg Boss season 7, entered the house as the guest. Along with Gauhar, Romil was chosen as her co-guest. Gauhar's first request was for Deepak and asked him to make tea for her. Romil additionally asked him to clean the kitchen. Romil asked Sreesanth to shave his beard, and also cross-dress and dance to entertain them. Sreesanth was enraged at this request and chose to be alone. Gauhar's next request was for Karanvir. She asked him to remove his shirt, and go to each housemate and request them to write one good quality about him, on his bare torso. Romil commanded Surbhi to wax Deepak's chest. Gauhar also asked Karanvir to  keep all the coffee in the storeroom, to which he obliged. Gauhar's final request was for Sreesanth, where she asked him to convince Dipika, to keep Shoaib's jacket and nikaah dupatta in the storeroom. But Sreesanth declined the request even after several requests from Gauhar, to let him give Dipika a chance to prove herself.
Sreesanth put his foot down and said he doesn't want to be selfish to win the show. When Dipika, Romil and Surbhi come and ask him what the matter was and they insist that he can do the task, Sreesanth loses his cool and starts screaming at Romil and Surbhi saying 'Chance par dance par maro' at which Gauhar feels Sreesanth was being too unreasonable. Dipika, too, finds 'bhai's' behaviour rude and walks off. Gauhar names Surbhi the winner and she gets the chance to make a vote appeal.
After Gauhar, Aalisha Panwar aka Tara from Ishq Me Marjawaan entered the house. Dipika was her co-guest. Dipika instructed Deepak and Surbhi to do clown make-up on each other. Karanvir had to give Deepak a makeover like a television Bahu. Dipika and Aalisha also asked Deepak to present an entertaining act for them, dressed like a bahu. Karanvir had to do a strip dance for Dipika and Aalisha, who names Deepak the winner. Deepak gets the chance to make the vote appeal video.
The next guest in the house was Khatron Ke Khiladi contestant Jasmine Bhasin. Surbhi was chosen to be the co-guest with her. Surbhi came up with weird requests for everyone. She first made everyone laugh loudly, then she asked Romil to keep doing 'cuckdookoo'. She asked Dipika to behave like a kid. Deepak also sang for Jasmine while standing inside the pool. Karanvir gave Jasmine a foot massage to impress her. After fulfilling all these requests from the guests, Deepak again got the chance to make a vote appeal video in the second day of the task.
Tomorrow, ex-contestants and former Bigg Boss winners Gautam Gulati, Kamya Punjabi and Priyank Sharma will enter the house to challenge the housemates to give them the last chance to win full prize money. It will be a tense day for the contestants as a surprise elimination awaits them. Who will get eliminated mid-week and who will become the five finalists will be known in Thursday's episode of Bigg Boss 12?
Entertainment
Britain's queen consort, who worked with O'Grady to support animal charities, led tributes to a performer who emerged from the alternative gay comedy scene and became a national treasure.
Entertainment
The actor in a recent interview spoke about the conversation he had with his wife Shabana Raza had about his career, how he was still surviving, and much more.
Entertainment
The nightclub that Darcelle opened more than 50 years ago in downtown Portland, Darcelle XV Showplace, posted a statement on Facebook expressing grief and asking for privacy and patience.