Bigg Boss 12, 24 October, Day 38 written updates: Surbhi , Deepak apologise to Karanvir after task
The Day 1 of the Bigg Boss Poultry Farm task ended on an emotional note with Karanvir feeling left out
The Day 1 of the BB Poultry Farm task ended on an emotional note. The contestants meticulously planned their strategy for the next day as to whose cut-out should be destroyed. This was also because of the impact the task would have on the captaincy.
Bigg Boss woke the contestants up with the song 'Bachke Rehna Re Baba' indicating that they needed to be mindful of even those who they considered as friends. As the contestants geared up for the task and were seen taking their positions, Surbhi and Karanvir got into a spat. Surbhi expressed her dislike for Karanvir and teased him about the fact that none of his friends stood by him during the task. Eventually, as the day progressed, the competition among the contestants intensified as everyone put their thinking hats on in order to eliminate one contestant from the race to captaincy.
Srishty expressed her displeasure with Sreesanth supporting Jasleen over her, whereas Urvashi was worried about the changing dynamic between her and Deepak. Deepak made several attempts to console Urvashi and made her understand that she needed to play a stronger game. However a stubborn Urvashi broke out into an aggressive fight with him. The other housemates also jumped into the fight. With the captaincy task approaching, things were on the boil in the Bigg Boss house.
Saba said that she did not have a problem in voting for Urvashi for the post of captain. Somi said the second option for her would be Deepak. Sreesanth also told Srishty that for him Karanvir and Megha were candidates for the jail as they had done 'stupid' things like stealing eggs. Karan had also disqualified everyone during his captaincy. He said that they would get more points against Karanvir. Surbhi also asked everyone to nominate Megha. But Romil made her understand that Karanvir was a tough competitor and Megha was an easy target for them as she was new in the house, so she would not get any sympathy votes.
Dipika told Urvashi that she needed to work if she wanted to be the captain. Srishty also asked Urvashi to sort out her misunderstandings with Deepak for that. Srishty and Rohit talked and discussed the game. Rohit also discussed the plan with Romil. Meanwhile, Somi felt that Deepak had been staring at her for some time and told Srishty about it. Urvashi felt that Deepak had turned into her rival in the game unnecessarily. Surbhi and Somi discussed that Megha was a tough competitor for Dipika. They felt that Megha had kind of snatched the kitchen from Dipika, and she was not just good at kitchen work but also played the tasks well.
All of a sudden, there was a fight between Deepak and Karanvir after the former felt that the latter was provoking Urvashi. Surbhi started yelling at Karanvir, who lost his calm. Megha told Karanvir that Sreesanth and Dipika should have been there to support him as he was left all alone. She said that after Urvashi's cutout got crushed, his team went inside leaving him all alone in the task.
Soon after, Surbhi and Deepak apologised to Karanvir and hugged him. Karanvir was reluctant to hug but Romil forced him. Karanvir said he was hurt because of Deepak's rude words and Deepak apologised to him again.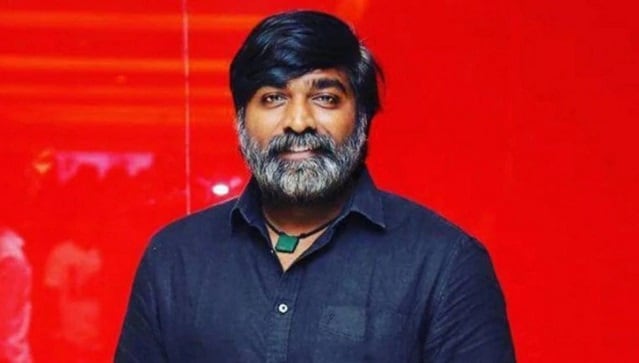 Entertainment
The Tamil superstar has a growing fan following in the Hindi language audience thanks to OTT platforms
Entertainment
People are celebrating the release of Ajith starrer 'Thunivu' not just at the cinema halls but also streets of France by bursting crackers, hooting, lighting smoke bombs, dancing