Bigg Boss 12, 20 December, Day 95 written updates: RJ Malishka interacts with Karanvir, Sreesanth, Dipika
In yesterday's Bigg Boss episode, RJ Malishka interacted with the housemates, and Karanvir became upset when Sreesanth made a derogatory remark about his father
After winning the ticket to finale, Surbhi's joy had no bounds. While she celebrated, the others were put in the danger zone of eliminations this week.
As everyone's anxiety was soaring, it was time for Bigg Boss to announce yet another task. Popular radio jockey RJ Malishka was invited as a special guest in the house for a radio chat show between the viewers and the nominated contestants and thus Karanvir, Sreesanth, Dipika, Romil, Deepak and Somi, get the golden opportunity to communicate with their viewers through Bigg Boss. It was one chance for the contestants to understand viewers' opinion about them.
Dipika and Romil were the first ones to enter the 'Radio Station' and they had to answer various questions probed by the audience. Dipika was interrogated on her relationship with Sreesanth, and Romil was asked why was he labelled as a back-stabber. Malishka questioned them about the enmity they have between them. Dipika and Romil explained their views. Later, Romil and Dipika interacted with their fans, where one fan asked Dipika whether she was tagging herself with Sreesanth as he a famous personality which would ensure Dipika visibility. When Dipika gave her explanation, Romil said that they were playing the brother-sister card for their own benefit and in the process were hiding their mistakes.
Meanwhile, inside the house, Surbhi, Deepak, Somi, Karanvir and Sreesanth could hear Dipika as she was often raising her voice, and wondered what the matter was and why she was so angry. When the RJ asked Dipika if her equation with Romil would have been better if Sreesanth wasn't there, she answered in a negative. She further said that she would have nothing to do with Romil at all. Very reluctantly, Dipika hugged Romil on request of a caller fan. When they went  back into the house, they informed the curious housemates about the experience they had at the radio station.
Next, Somi and Deepak entered the radio station, where they were asked questions about their friendship. Deepak was also questioned on his jealousy about Somi and Romil's friendship. Somi had to justify her friendship with Romil. Both, Deepak and Somi felt that they were caring towards each other. Deepak even said he wished to see Romil in the final. But Somi said that she believes in girl power and that she and Surbhi would reach the finale. Malishka played a rapid fire round with Somi and Deepak where they have to describe each contestant in one word. They shared the moments with the housemates but Dipika became upset as Somi and Deepak called her an 'opportunity grabber'. Sreesanth was curious to know how they had described him, and Deepak said he called Sreesanth 'a good and smart actor' which left the latter wondering.
Post them, it was Sreesanth and Karanvir's turn to enter the radio station for a chat session with the RJ. Malishka asked them about the reason of fighting as they had a good bond initially. Karanvir explained the reasons for the drift and Sreesanth counter attacked with his thoughts. RJ Akriti also asked Sreesanth the reason behind his aggression. However, when a caller asked why Sreesanth always uses derogatory language for Karanvir, and why everyone talks about Karanvir's 'Mahaanta', they got upset.
Further on, Malishka asked Karanvir whether Sreesanth and Dipika's relation of that of brother-sister real or fake. Karanvir said that he felt that Dipika is shadowed by Sreesanth as he is a big celebrity, whereas Sreesanth is proud of Dipika as a sister. Karanvir and Malishka complimented Sreesanth for being a gamer. Later, Sreesanth shared his experience in the radio station with Dipika and he started crying. Dipika consoled him. On the other hand, Karanvir was hurt about Sreesanth making a derogatory remark about his father. Karanvir apologised to his father while talking to the camera. However, Sreesanth called out Karanvir and apologizes to him.
In today's episode, former Bigg Boss contestants, Manu Punjabi and RJ Pritam will interact with the contestants and decide who will be sent to kaalkothri this week.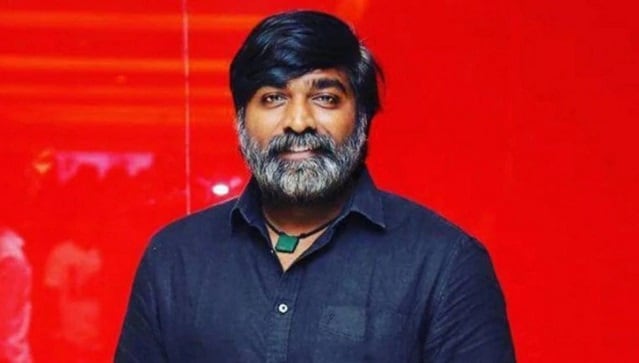 Entertainment
The Tamil superstar has a growing fan following in the Hindi language audience thanks to OTT platforms
Entertainment
People are celebrating the release of Ajith starrer 'Thunivu' not just at the cinema halls but also streets of France by bursting crackers, hooting, lighting smoke bombs, dancing