Bigg Boss 12, 18 December, Day 93 updates: Dipika chooses Karanvir over Sreesanth in ticket to finale task
The ongoing fire station task on Bigg Boss 12 is proving to be a real test of friendship in the last leg of the show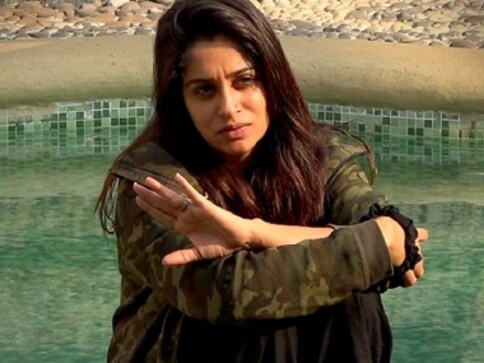 The ongoing fire station task on Bigg Boss 12 is proving to be a real test of friendship in the last leg of the show. Everyone wants to win and is ready to sacrifice their friendship only to secure their spot in the finale.
Karanvir, Somi, Romil and Deepak had already planned to not leave the station and keep giving each other a chance. However, their planning didn't work much as they had to eliminate someone among themselves from the finale race.
As the second phase of the task begun, Karanvir and Sreesanth got into a brawl because Sreesanth took the seat in the fire station and Karanvir called him a cheater. The cheater comment upset Sreesanth and he left the task, allowing Dipika to take his seat. Dipika and Deepak were the fire-fighters who had to choose between Sreesanth and Karanvir. There was a lot of disagreement between the two, as to who they wanted to choose. Bigg Boss even asked them to come to a conclusion, or else both of them would have a cross on their names. After much discussion, they finally decided to save Karanvir. This again made Sreesanth quite upset and he was disappointed with Dipika.
Sreesanth was enraged and he picked up a fight with almost everyone and not just Karanvir. The television actor blamed Sreesanth for making fun of his family. They got into an intense discussion and decided to not speak to each other until the finale. From what it looks like, Sreesanth does not want to stay in the house anymore.
BB had suspended the ticket to finale task for a while. The task eventually resumed. Surbhi and Karanvir had taken their positions in the fire station. The options in front of them were Dipika and Deepak. Surbhi rooted for Dipika and defended her. She said she was not fake at all, whereas, Karanvir said that Dipika had never kept her own point of view and played under someone. He vouched for Deepak. However, the duo came to a mutual decision and let Deepak's picture burn. The decision seemed tough for Karanvir.
Dipika was angry with Karanvir's remark and gave it back to him. The duo got into a heated argument and Sreesanth interfered. That irritated Dipika even more and she yelled at Sreesanth. Day 93 came to an end with Sreesanth trying to have a conversation with Dipika while trying to lighten her mood.
In tomorrow's episode, we can expect more drama as a new task will be laid out for the contestants in the race to the finale week.
Entertainment
Who's Raking How Much? Who's The Highest Paid Celebrity This Season? Here's A List Of The Fees Of This Year's Bigg Boss' Contestants
Entertainment
She was talking to Priyanka Chahar Choudhary and mentioned how Shalin wanted to meet her before entering the show and planning a game
Entertainment
Sources also add that Ekta Kapoor will be accompanied with a special guest who is connected to the development, piquing our curiosity even further.