Bigg Boss 12, 16 November, Day 61 written updates: Shivashish gets everyone nominated, except Romil
Everyone blamed not only Shivashish but also Sreesanth for he could not convince his friend to follow Bigg Boss' rules, which resulted in a drastic outcome.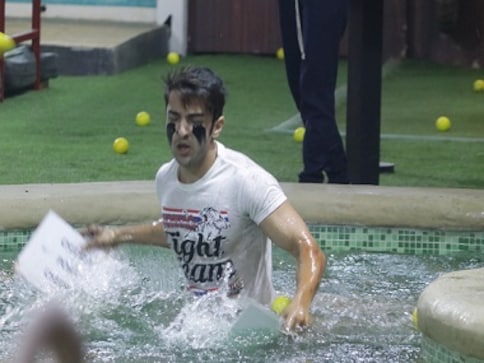 As the week neared its end, it was now time for the Captain of the house to nominate three contestants who would have to give up the luxuries of the main house.  
This time, instead of unanimously deciding the victims of Kaalkothri, Bigg Boss announced that the Captain of the house, Romil, will decide who he wants to send to the Kaalkothri on the basis of rules broken by the contestants. Other contestants were asked to individually suggest three names to him and defend themselves from the punishment. Romil was given three tickets to hand out to the contestant most worthy of being sent to the Kaalkothri. 
Romil's first decision was to send Megha. His allegation was the ugly fight between Deepak and her and how she almost hit him with a shoe. Although she tried to defend herself, everyone agreed that she must be sent to the jail, to which he obliged and handed over the first ticket to her. The second nomination was of Shivashish, for threatening to hit Deepak. Shivashish disagreed and refused to take the ticket. He remained adamant on his decision. Bigg Boss gave him a warning saying that whatever the Captain decides, has to be followed. But Shivashish remained stubborn and did not follow Bigg Boss' orders.

Amidst this, Surbhi and Megha got into a heated argument when Romil took the latter's name for Kaalkothri. In order to defend herself, Surbhi broke down and started pinpointing everyone's mistakes. She hurled abuses and kept speaking in English despite Bigg Boss' warning. Surbhi created a havoc in the house by breaking the rules. Sreesanth and Somi tried to calm her down but she did not listen. Somi suggested Romil to not take Surbhi's name and let her realise mistakes on her own. Romil told Surbhi to realise her mistakes.
Bigg Boss was enraged at Shivashish for not playing by the rule and warned him that if he did not listen to the Captain, the entire house would suffer its repercussions. Listening to this, the entire house turned cold towards Shivashish, who eventually went and sobbed in the washroom. It was not a surprise when Sreesanth, his only friend, supported him. Despite Bigg Boss's warning that the entire house will suffer because of his behaviour,  Shivashish did not relent. He refused to go to jail and as a result, all the contestants, barring Romil, were nominated. Everybody got furious with Sreesanth as well, who they felt could have made Shivashish understand the situation.  
When Shivashish apologised to everyone, saying he did not expect such an extreme decision, nobody wanted to talk to him. Dipika told Sreesanth that he should have made Sreesanth understand, but he did not. Somi and Deepak, too, accused Sreesanth of supporting Shivashish. Housemates blamed Sreesanth for supporting Shivashish. Dipika got teary-eyed after arguing with Sreesanth. Shivashish broke down after hearing ill about him from his co-contestants. Sreesanth said he has suffered a lot and got hurt even more when people behaved with him badly. Earlier, in the morning, Romil told everyone to wake up and not break the rules. Despite his request, Sreesanth refused to do so and yelled at Romil. He said he was not well and he would not get up at any cost. Meanwhile, Rohit wrote an apology letter to Srishty and she found it cute. Srishty further said that he was taking her for granted.
Later, a fun luxury budget task was announced for the contestants called 'Garnier Men Acno' fight task. Deepak is selected as the Sanchalak as he is injured. There were two teams in the house: Team Romil and Team Rohit. An obstacle course was set in the garden area and they had to collect the placards with the luxury items while dodging the obstacles. In the end, they had to wash their face with a Garnier Facewash. One who finished the race in the shortest time would win the task and only that team would be entitled to enjoy the luxury items earned by them. Romil won the task. Late in the night, Karanvir suggested Deepak to stay away from Romil further in the game, and Deepak shared some secrets of Happy Club with Karanvir.
Tomorrow, in the Weekend Ka Vaar episoide, host Salman Khan will announce that Shivashish has been disqualified and thus, gets eliminated from the show.  
Entertainment
Jacqueline was very serious about her relationship with Sukesh Chandrasekhar and considered him a 'dream man', she was warned by many of her friends to maintain a distance from him due to his criminal history.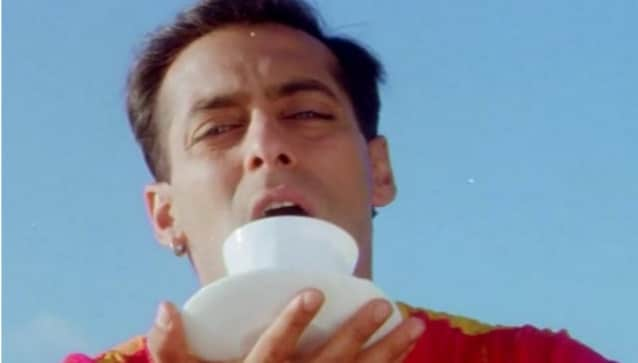 Entertainment
Starting in the 80s, food entered the Bollywood lexicon in the most inelegant, but ultimately defiant of ways.
Entertainment
How was Gajodhar born? What inspired Srivastava to take this name and use for comic relief and device? Back in 2013, while giving an interview to the AIB Podcast, the actor-comedian had given out all the details.