Bigg Boss 11 Weekend Ka Vaar, Episode 27, 28 October 2017: Gauhar Khan makes surprise appearance
On this edition of Bigg Boss 11 Weekend Ka Vaar, Sapna Chaudhary defeated Dhinchak Pooja in the 'Sultani Akhada,' prompting Salman Khan to declare her safe.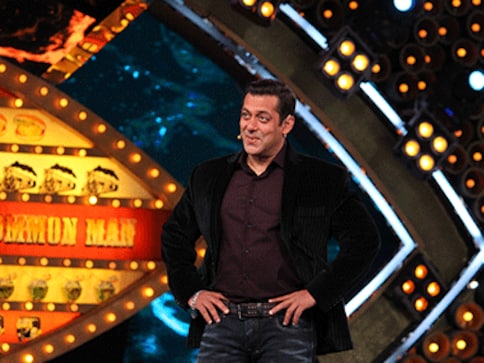 Bigg Boss Weekend Ka Vaar starts with Salman Khan informing the viewers he is back from his Tiger Zinda Hai shoot in Greece.
Salman then takes a jibe at Dhinchak Pooja's singing talent and gives an unseen footage of how Vikas and Shilpa fought during the night in the kitchen. This is surprising as it appeared that both had sorted their differences. Shilpa calls Vikas a fake person. Benafsha says he might be genuinely trying to be nice. Shilpa says that she will harass him even now and also asks Puneesh if he knew Parth Samthaan. As we know, the biggest scandal of Vikas' life has been the one involving Parth. Outside, Arshi, while calling Shilpa flip aunty, asks Vikas what has agonised Shilpa.
Hiten tells Shilpa and Vikas to stay in limits. But Vikas gets back at Shilpa and tells her that he can also talk about her ex-Romit Raaj, and further warns her that he will not spare her if she gets personal. Hiten tells him to avoid her but Vikas doesn't stop and makes a personal comment saying that Shilpa is so old that no one will marry her now.
Salman seems to be curious about Akash's 'Bang Bang' song and asks him to sing it. Akash says it was a gangster rap song, and that he sings gibberish, fun cool stuff. He recites the lyrics of the 'song of the season'. Arshi says Priyank was the loneliest person inside the house. The housemates nominate the contestant who will sit on the bull and Dhinchak Pooja is made to do that as she is considered to be the weakest contestant in performing the 'Khulja Sim Sim' task.
Further on, Salman evaluates the 'Khulja Sim Sim' task and tells Vikas to explain what the actual motto of the same was. Salman says no one used their brains for the task. He asks Sapna why was she so inactive. She says she was not on talking terms with some people inside the house. Vikas says he was isolated from his team because of Sapna. Salman tells Sapna that she had made personal comments against Arshi by saying that she was not able to find a suitable boy for marriage, and in turn Arshi had got back to her by calling her 'nachnewali.'  Salman further tells Sapna that she should have apologised to Arshi for that. Then, Shilpa says that Arshi was too foul-mouthed so no one wants to argue with her.
Salman takes Shilpa to task and tells her that people like Sabyasachi, Mehjabi, Benafsha and others did not perform the task but then why was Dhinchak made to sit on the bull. He also tells them they were not creative and did not know anything except throwing saw dust and mud. Hina tells Salman that Dhinchak was totally non-co-operative but Dhinchak tells Salman that she has not watched too many episodes of  Bigg Boss 11 and that she has a low BP problem.
In true Weekend Ka Vaar style, Salman also welcomes his close pals from Golmaal Again – Ajay Devgn, Rohit Shetty, Parineeti Chopra and Tabu. Salman says their film is a blockbuster and since the Golmaal team had started their film promotions with the reality show, they were back on the show. On special request by the show host, Pooja is asked to sing one of her popular songs – 'Dillon Ka Shooter.'
The housemates congratulate the team of Golmaal Again and eat gulab jamuns in the store room. They are given a task where they nominate Akash as a blockbuster, Arshi as a super hit and Pooja as a hit. Later, Salman changes their positions and reveals that Akash is in the hit position while Shilpa is the super hit position. Hina Khan is adjudged as blockbuster performer of the show.
Today's Weekend Ka Vaar also has a new twist! Ex-contestant and winner of Bigg Boss Season 7, Gauahar Khan, makes a comeback to the house. Armed with a 'special power' in a briefcase that she can hand out to a contestant she chooses, Gauahar reveals the top three who can be the hakdaar (rightful owners) of the power are Akash Dadlani, whom she feels is an entertainer.
She says the second name is Vikas Gupta and the third is Arshi Khan. It is Akash who gets the suitcase. He is thrilled to get the nomination Suraksha Kavach. She says Bigg Boss will tell him when and where to use it. Hina is unhappy with Gauahar's decision. She conveys it to Salman. Salman says he has heard that Vikas and Shilpa have orchestrated their fight before entering the house itself.
Dhinchak and Sapna meet in the Sultani Akhada. They defend each other in an entertaining way. The girls have a tug of war and Sapna defeats Dhinchak. They are asked to call supporters. Sapna calls Hiten while Dhinchak calls Luv. Sapna emerges as the winner. Later, Salman reveals that Sapna is safe inside the house.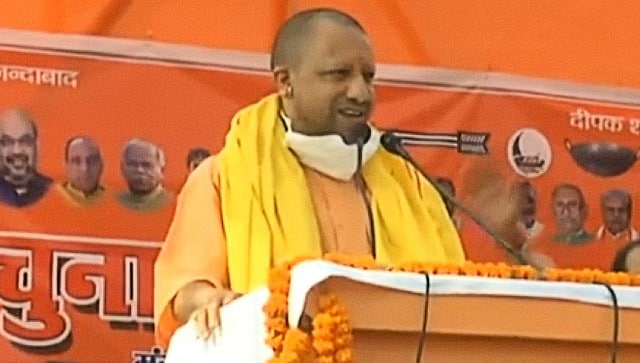 Entertainment
The seers alleged that Bollywood artistes consume alcohol, eat meat and involve in immoral activities due to which they can never represent pious characters of the Ramayana.
Entertainment
Kangana Ranaut will play Sita in The Incarnation, which will be directed by Alaukik Desai.
Entertainment
'I'm constantly figuring out what I'm going to do next': With over 70 acting roles and 45 directing credits, Clint Eastwood, 91, does not want to call for retirement yet.