Bigg Boss 11, Weekend Ka Vaar, 19 November 2017: Deepika Padukone enters the house; Benafsha evicted
Deepika Padukone was in the Bigg Boss 11 house to promote Padmavati. She spent some time with the housemates, and also spoke to Salman Khan about her film.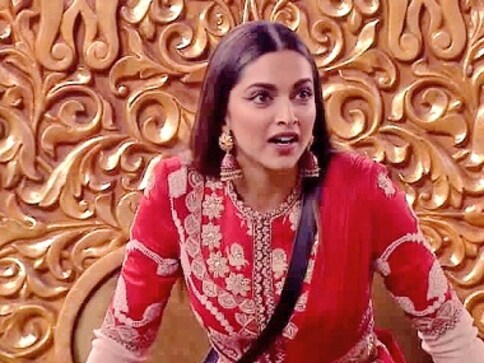 Bigg Boss 11 starts with Padmavati actress Deepika Padukone entering the house. Salman Khan says there will be an eviction tonight but there is loads of fun before that. The house is converted into a royal mahal. The Ghoomar song plays and everyone gears up for some action. All the housemates are dressed royally and get excited to see Deepika in their midst. She starts with a task where Akash has to sing after blowing helium balloons. Next in line, is Arshi and Hiten. Deepika teases them and says we will turn the tables. She tells Hiten to express love for Arshi. He says the line — Itni shiddat se tumhe paane ki koshish ki hai while blowing balloons.
Sapna dances on a Haryanvi number Tu Hai Badi Bindaas. Deepika loves her performance and gives her a special right to punish someone. Sapna names Akash who she says behaved very badly with Shilpa. Akash is tied with iron handcuffs like a royal prisoner. In the next round, people are asked who is Queen Padmavati of the house. They nominate Shilpa while Hiten is Maharawal Ratan Singh.
When Deepika asks who was Allauddin Khilji, majority name Puneesh as he is the one who is always instigating and conspiring. Bandgi gets defensive and says that Arshi is the main villain. Puneesh gets offended and says now he will actually behave like a villain. He is angry and says people are talking rubbish about him. He gets the crown of Allauddin Khilji. As soon as Deepika steps out, Arshi and Shilpa discuss how badly the housemates behaved in front of Deepika. Akash keeps telling sorry to Shilpa and Arshi.
Salman says Deepika spreads light wherever she goes and enters the house. He teases Akash by singing, Nayak nahi khalnayak hoon main. He also riles Puneesh that he was insulted before Deepika. Salman discusses the task, BB Dino Park. He asks Puneesh about his plan but does not let him explain. Luv is asked to explain who was on his hit list. He said Benafsha, Hiten and Priyank were on his list. Salman says in sports Luv means a zero. Hina says Luv's a sweet guy who wanted to save everyone but the rest call him dumb.
Deepika comes on stage and gives an electrifying performance on Ghoomar. Earlier, Salman attempts to do the Ghoomar dance and says it doesn't suit him at all. He says it appeared as if he was holding a weighing scale. Salman chats with Deepika saying Padmavati was her third film with both, Sanjay Leela Bhansali and Ranveer Singh, and Deepika says that she doesn't have any scene with Ranveer.
They play marry, date and kill and he gives her three names: Bhansali, Ranveer and Shahid. Deepika says she will marry Bhansali, date Ranveer and kill Shahid. When asked who would he kill, date and marry among Deepika, Katrina Kaif and Jacqueline Fernandez, Salman said he'd date them all and kill them all. Further, Salman shows us how his makeup artiste Raju dances leaving Deepika in splits. Salman recites the dialogue said by Shahid Kapoor in the film.
Shilpa and Hina are nominated for 'Sultani Akhada'. Hina complains that it is dirty and she didn't want to go but Salman is in no mood to listen. The first round is the verbal one. Hina complains that Shilpa bitches about television actors but latter refutes it. Hina further says that Shilpa talks badly about the fraternity and says she doesn't want to do television despite being on a huge show. Hina says Shilpa does a lot of work but later complains. Hina wins the first round as majority support her. But Shilpa wins both the 'Sultani Akhada' rounds.
Hina, Sapna and Benafsha are the nominated contestants for the eliminations. As usual Salman keeps the suspense on for few minutes. He first tells Sapna that everyone was complaining that she was doing nothing inside the house. Sapna is ready to walk out of the house and everybody is anxious. Soon Salman announces Benafsha's name, who was nominated for three weeks. Hina and Priyank break down. Priyank says Benafsha had become a habit and Hina consoles him.
Entertainment
Jacqueline was very serious about her relationship with Sukesh Chandrasekhar and considered him a 'dream man', she was warned by many of her friends to maintain a distance from him due to his criminal history.
Entertainment
The comeback of the 22nd edition of IIFA this year at Yas Island, Abu Dhabi, hosted by superstar Salman Khan, Riteish Deshmukh, and Maniesh Paul, featured electrifying performances by the finest talent from the Indian film fraternity.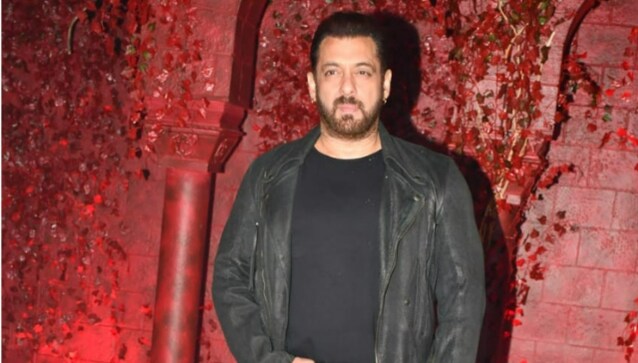 Entertainment
Salman Khan's movie with Rajkumar Gupta will be produced by Atul Agnihotri.