Bigg Boss 11 runner up Hina Khan on losing to Shilpa Shinde: Salman said difference was of few thousand votes
Even though she was directly competing with Shilpa Shinde, Hina Khan made it very clear that her competition was only with 'Mastermind' Vikas Gupta, in Bigg Boss 11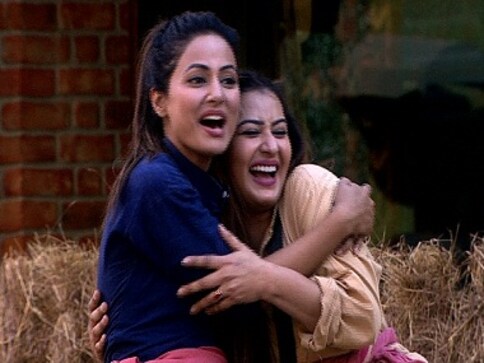 Bigg Boss Season 11 began not just on a volatile note but the explosive and successful season also ended with a bit of twist when the makers decided to introduce live voting for the two finalists — Hina Khan and Shilpa Shinde during the grand finale. Anxious fans of these two popular actresses were at loggerheads throughout the seasons.
While Shilpa doesn't tire of talking about the "treatment meted out to her" by Hina, first runner-up Hina chooses to take a diplomatic stand, in a conversation immediately after Shilpa was declared the winner. Even though she was directly competing with Shilpa, Hina made it very clear that her competition was only with 'Mastermind' Vikas Gupta (the second runner-up, who was seen as a strategist and game changer during the tasks), giving broad hints that Shilpa was not her competition as she was inactive in tasks, a claim that she often made inside the house.
"I am not feeling bad at all (for not winning). Living in the Bigg Boss house is one roller-coaster ride and I didn't expect to reach the finals but I was sure about being in the top five. It was a very tough competition and some were playing the game very well. I am in top 2 which is a great achievement especially since I thought I will get eliminated mid season, so I am very proud of myself," said Hina.
"Probably Shilpa's vulnerable side, or the way she played the game, made her the winner. But this doesn't mean that the others didn't contribute. And it's just a matter of few votes," said Hina, adding, "I am a huge Bigg Boss fan and I watch every season religiously. From my experience, as a viewer my favorite contestant keeps changing and finally one among those 15-18 contestants becomes my ultimate favourite. We are not as big as the show. Everybody has contributed equally well, and just like Salman said that there was a difference of just few thousand votes between me and Shilpa. That is not a big deal. I believe that all the top four contestants are the winners. Vikas played really very well, both of us did our tasks until the last day of the season. He was always my competition in tasks and we also fought a lot. Both of us are very emotional people. Salman said two weeks back that our game was now over and it all depended on the public votes."
Hina was involved in a lot of fights during her stint in the reality show and there were quite a few negative reports about her while she was inside the house.
Defending this, Hina said, "What you see is only 45 minutes of what happens all day. At times all you hear is part of a conversation. At times things are said by someone else that you don't know about. There are many things that were said in a different sense and interpreted in a different sense. Not to forget that we were in a game show, we were competing with each other. We are human beings, sometimes we say something, lose our temper but we don't mean it and then we say sorry and sort out."
She further added, "But the show has brought one major change in me. I am now going to mend the differences with people I have outside and hug them out. When we can do this in the Bigg Boss house, why can't we do that outside?"
When asked about her equations with Shilpa, she said, "Very good, didn't you see how we were on stage? Just two of us were left and how much more could we fight? Winning or losing is not important. It's more important to win hearts and respect of people."
While Hina was seen quite competitive in most of the tasks, she says that the tasks involving strength gave her a tough time. "During the 'Mount BB' task these boys used to block our way and wouldn't let us enter to pick up our bags, at that time I wanted to push them all but I couldn't do it. Also, in the akhada I would give up right in the beginning. Salman used to be present there and everybody would be excited to meet him but that, too, didn't excite me. I never wanted to enter the akhada. I am mentally very strong but not physically. I got a medal only in the kabaddi game," she laughed.
There was a time when Hina had started complaining as she felt that game was getting one-sided and biased towards Shilpa. "Similar situations have happened in my home when I felt that my parents were giving more attention to my kid brother and same was his complaint. This is human and natural. Everything is fair in this game, nothing is scripted. What you say is being shown," she said maintaining her diplomatic stance.
Just few minutes before the results were announced, Arshi Khan, Hina's co-contestant, who had shifted her loyalties towards Hina after being close to Shilpa for few weeks, said that Hina didn't deserve to win, to which she said, "Well, it's her point of view. I am good friends with Arshi, she is very good at heart."
Entertainment
The comeback of the 22nd edition of IIFA this year at Yas Island, Abu Dhabi, hosted by superstar Salman Khan, Riteish Deshmukh, and Maniesh Paul, featured electrifying performances by the finest talent from the Indian film fraternity.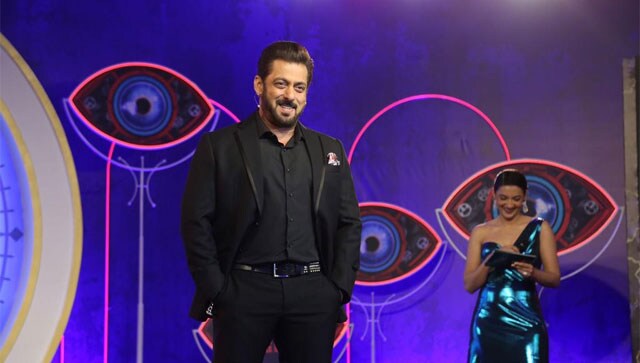 Entertainment
In a mega event on Tuesday, Bigg boss 16 was launched by Bollywood actor Salman Khan in Mumbai. He opened up on all the rumours surrounding the show.
Entertainment
Here is a look at what keeps Bigg Boss alive. Is it the controversies around it or the love of the audience?